Amritsar is a city with a splendid blend of tradition and culture. With important religious centers and historical sites, the city reveals a magnificent past and a promising future. The city is known as the Jewel of Punjab. There are several heritage and religious attractions in Amritsar. One of the ancient cities of India, the most important fact about Amritsar is that it is the main seat of Sikh history and culture. The city itself was founded by the Sikh Guru, Guru Ram Das, and till present times it is the spiritual and temporal center of Sikh culture with the Golden Temple in Amritsar as its nucleus. Some of the major attractions are as follows, check out and include that in your bucket list for sure.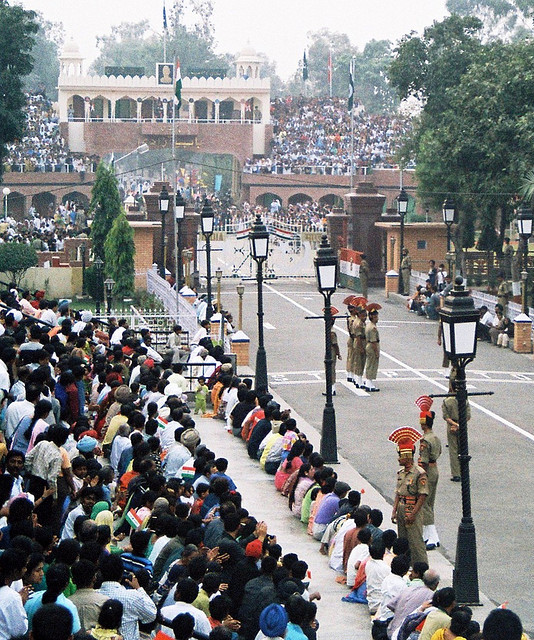 Golden Temple
Golden Temple is one of the most sacred pilgrimage spots for Sikhs that definitely worth visiting. The temple derives its name from its fully golden dome.The Granth Sahib is kept in the Temple during day time and at night it is kept in the Akal Takht or Eternal Throne. The Akal Takht also contains the ancient weapons used by the Sikh warriors. There is also a Central Sikh Museum atop the clock tower. The 'Guru Ka Langar' offers free food to approximately two thousand people everyday with number going up to one lakh on special occasions. A visitor to the temple must cover his or her head all the time while in the temple premises.
Durgiana Temple
The temple is dedicated to Goddess Durga and its structural design resembles the golden temple. The temple dates back to 16th century. Detailed carved paintings of the Goddess in her different incarnations are displayed in this shrine. Various other deities are also found in the interiors of the temple. The temple has a remarkable splendor and elegance of its own.
Ram Bagh
Ram Bagh is a beautiful garden and is a tribute to Guru Ram Das, the founder of the city. Famed as the summer palace of the Maharaja Ranjit Singh, it has now been converted into a museum which exhibits weapons from Mughal times to portraits of ruling houses of Punjab and the replica of "Kohinoor" diamond.
Jama Masjid Khairuddin
This religious center in Amritsar is known for its beautiful architecture. It was built in 1976 by Mohammed Khairuddin and speaks of his struggle for freedom. There is a mosque nearby which attracts many pilgrims to this area. This is the holy spot where Tootie-e-Hind, Shah Attaullah Bukhari protested against the British Rule. Tourists from all over the world and the local people are attracted to this place which is easily accessible.
Explore all the places and have a blast in your trip.
---
Featured Courtesuy by Best Indian Tour Operators, Laszlo Bolgar, FabIndia