The South Indian state of Andhra Pradesh presents one with an wide variety of attractive tourist destinations that enthralls and enchants the tourist at its best. Andhra Pradesh is blessed with the bounty of nature that is very appealing to the tourist. The natural and scenic beauty of the place overwhelms the tourist and fills them with an utmost sense of satisfaction. Tourist and visitors from different part of the world, can finds a wide range of tourist attractions in Andhra Pradesh. If you are interested to visit Andhra Pradesh, here is a list of five of the most attractive destinations in Andhra Pradesh to visit. Go ahead and fall in love.
Charminar
The Charminar is the one of the biggest tourist attractions in Andhra Pradesh that definitely worth visiting. A lotus leaf structure, which was a special recurrent motif in Qutub Shahi buildings, supports the base of each minar.The first floor housed a madarasa during the Qutub Shahi period. The second floor houses a mosque on the western side.
It requires a special permission from the Archaeological Survey of India to go to the top of the minarets, which offers a spectacular view of the city. The monument is open all the days in a week and it is open to the public from 9 in the morning to 10 in the evening.
Rajahmundry
Rajahmundry is the most famous toursit destination in Andhra Pradesh and also considered as the cultural capital of Andhra Pradesh. Visitors and tourist from all over the place is well known for its notable for its ancient Vedic culture that pleasure there trip at its best. No visit to Rajahmundry would be completed with out making to the stunning river Godavari, which is the major attraction in this town and also that has been captivated by the various parks and ghats are situated by its bank. If you are looking for the pleasant tourist, then ancient Dravidian Hindu Temples is the must visit tourist destination for them.
Golconda Fort
Golconda Fort is one of the famous forts of India that definitely worth visiting. The Golconda Fort is famous for its acoustics, palaces, factories and its elegant building and much more. An evening light and sound show brings alive the history of the Golconda Fort.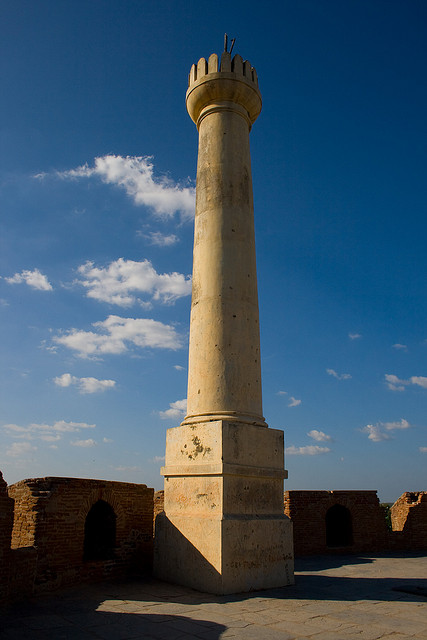 Museum of Andhra Pradesh
If you are interested in arts, you can make a visit to Salar Jung Museum, which houses one-man collection of antiques, Persian carpets, Moghal miniatures, the Emperors Jahangir and Shah Jahan and other things that definitely admire you. Nizam's Museum is the stately palace of Purani Haveli, which houses an interesting collection of models made in silver of all the prominent buildings of the city and citations. There are also some of the other tourist destination in Andhra Pradesh that can also be visited when you plan a visit to the fantastic Andhra.
Explore all the places and have a blast in your trip.
---
Image by Paramantapa Dasgupta (PD), Raksh1tha, Raksh1tha under CC license