Glitzy Dubai is the United Arab Emirates' vacation hot spot. This city of high-rises and shopping malls has transformed itself from a desert outpost to a destination du-jour, where people flock for sales bargains, sunshine and family fun. Dubai is famous for sightseeing attractions such as the Burj Khalifa and shopping malls that come complete with mammoth aquariums and indoor ski slopes. But this city has many cultural highlights as well as all the glamorous modern add-ons. Take a wander around the Bastakia district and you'll discover the Dubai of old, then cruise along Dubai Creek in a traditional dhow and you'll soon realise there's more to this city than its flashy veneer. Check out the following places that must definitely be included in your bucket list for sure.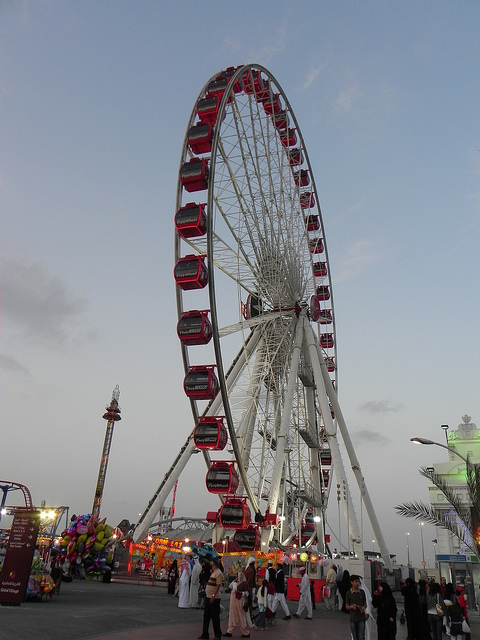 Bastakiya Quaters
The old Bastakiya district with its narrow lanes and tall wind-towers gives a tantalizing glimpse of old Dubai. Immediately to the east of Al Fahidi Fort is the largest concentration of traditional courtyard houses with wind towers. In the past, the city was famous for a mass of wind towers which lined the Creek on either side. These were not merely decorative; they were the only means of cooling houses in the days before electricity.
Dubai Museum
Year 1799 marked the building of Al Fahidi Fort. It was built against foreign invasion. This splendid fort is now Dubai Museum. Therefore, allowing visitors to peep into the rich culture and heritage of Dubai. The entrance of Dubai Museum is marked with a great collection of old maps exhibiting urban expansion of Dubai in the year 1960 to 1980. Dubai Museum offers a unique trip to desert life, traditional Arabian homes, mosques, fishing, pearl diving and trade. Major highlights of Dubai Museum are artifacts from excavated graves, musical instruments. Deadly weapons also form the major part of Dubai Museum, such as swords, spears, bows, arrows, shields, pistols and axes. So, what are you waiting for? Get ready for an exciting trip to Dubai Museum and make your Dubai tour a remarkable experience.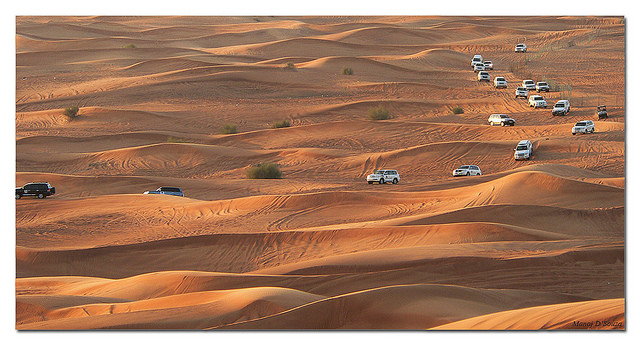 There are lots of other places that can also be visited when you plan a visit to the fantastic Destination like Dubai. Enjoy!
---
Image by Alain_1979, profmpc, Manoj D'Souza Under CC Lincense