10 Tips to Follow While Traveling if you're a Fitness Fanatic
There is one thing that we all love and no points for guessing, it's traveling! Whether it's for a business meeting or for vacation, travelling breaks us from our monotony and makes us happy. However, there's one thing that we all equally hate – gaining a few extra kilos and it almost always happens after a vacation. This is why we have curated a list of some of the best tips for health and fitness travel, especially if you are a fitness junkie to ensure that you stay fit even while you are traveling:
1. Take a Walk
We didn't mean it in the "get out of the room and take a walk" sense! All of us know how attractive the idea of 'Ubering' everywhere sounds and how much time it saves, especially when you are trying to fit in too many things in your day! However, there's no denying the fact that being lazy during your travels usually ends up with extending your belt to the next hole. Try walking throughout the day, since not only is it healthy, but it also lets you admire the smaller things in new places such as the offbeat paths and parks, also check out the local coffee shops which you might have missed had you just driven past. While having a good time, you will end up doing some cardio which is good for your legs and you won't even notice.
2. Cut Down on the calories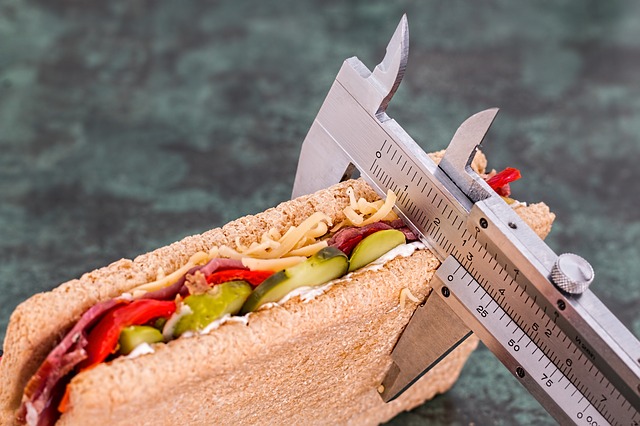 We know it's almost impossible to cut down on the calories during a vacation because trying all the new cuisine is one of the best things about traveling! However, do remember that your body doesn't know that you're on vacation and overindulging during meals might end up being bad for you. There are some clever ways to maintain a fine balance between having fun with your meals and not overdoing it. Try to go for smaller portions for when you eat so that you can try many new dishes without unbalancing your nutritional intake. Moreover, if you feel hungry after small gaps in between your meals, try keeping a protein bar in your pocket rather than stopping at a cafe for fries or cake! Although it may not seem so now, these small pointers can make a lot of difference.
3. Eat breakfast
Nutritionists and doctors must be tired of mentioning this, but do not skip breakfast as it is the most important meal of the day. A breakfast of some eggs, sausages and bacon will keep you full and might keep of any cravings for burgers and pizzas as soon as you are out on the road for some sightseeing. Eating a fuller breakfast keeps off cravings for a long time and gives you the energy that is needed during vacation. Even if you go for waffles or pancakes in the morning, it will leave you feeling fuller and delay the thoughts of the next meal.
4. Drink Water
It sounds too preachy but if you're a fitness fanatic, you'll already know how good and important water is for your body. Ignoring the need for water can push you into things: drinking soda-based drinks or snacking a lot and both of these are not good for your weight. Drinking water tricks your body into feeling full and helps in keeping many cravings at bay.
5. Indulge in some activity
All sightseeing and no activity makes a tourist an unhealthy body! Make sure you add a visit to a natural attraction as part of your itinerary so that you can partake in some hiking. You could check if cycling is available where you are traveling and rent a bike to explore the city on wheels. While exploring, you will burn some calories and see sights you might have otherwise missed.
6. Take advantage of technology
If you don't use a calorie counting app, you should download one before you set off for your holiday. Checking how many calories you've burned by walking and how many you've gained through your meals is a great way to keep a check on your macros. Moreover, one can find fitness classes all over the internet now and purchase a daily pass to a gym, yoga class or Zumba according to your preference.
7. Get enough rest
Traveling often leaves you sleep deprived which is very unhealthy for the body. When one does not take the recommended seven to nine hours sleep, this can also result in weight gain. Always pick a healthy routine during your travels to avoid any weight gain.
8. Dress accordingly
Exercise opportunities might come your way anytime and hence, you should be prepared to hit if off anytime. Rather than wearing uncomfortable, dressy shoes, opt for a pair of comfortable shoes that let you walk and be active. Even if you are going for a business meeting, try keeping a comfortable pair in your bag.
9. Take the Stairs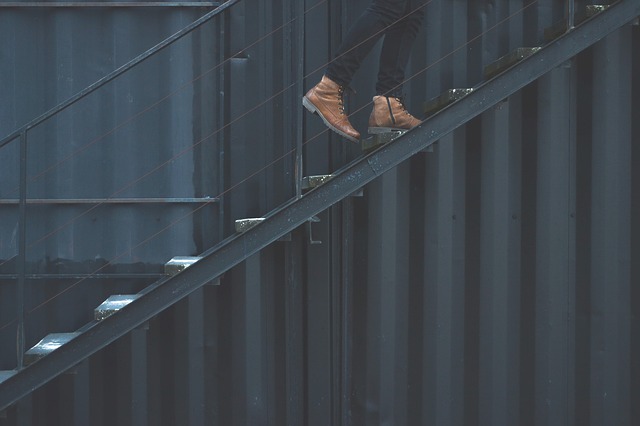 Taking the elevator feels like such an effortless thing to do, and hence why should one bother with the stairs? But, taking stairs is an excellent way to keep fit and get some exercise in without having to do any extra efforts. It works your legs and glutes and keeps your stamina up too.
10. Try the paleo diet
You can try to incorporate a few elements of the paleo diet wherever you're traveling. Just try to eat a lot of proteins wherever you go and avoid the carbs. Order that chicken steak in place of a pizza and you will be doing your body a favour! Eat a meal heavy on the lean meats, vegetables, nuts, seeds, and fish, all good things that keep you healthy. Also opt for healthy fats present in nuts, oil, ghee, butter and cheese rather than unhealthy forms of oil to keep your body healthy.
Try the above tips and you will surely come back from your vacation the same size you were (if not a little slimmer then) when you left. Incorporating these in your daily routine is not a tough task and small steps will go a big way in maintaining your physique.