10 Best places to visit in Portugal
Portugal's travel credentials and glorious history make it a much talked about place, wherever you are in the world. Located on the Western coast of the Iberian Peninsula, there are many interesting places to visit in this country and the best way to do so is by participating in one of the most popular Portugal tours that go around.
Portugal boasts of varying topography: traditional fishing villages along the coasts and historical districts co-existing with the modern in the cities. Portugal is truly one of the greatest holiday destinations today and we have created a list of the 5 places that you must visit here:
1. Porto
The second largest city in Portugal, Porto acts like the pseudo-capital of Portugal, since both are dominated by old-school bright buildings spread across hilly streets and set besides rivers. However, if Porto is Yin, Lisbon in the Yang to it. Porto's culture shines brighter than any other city, which is visible at many tourist attractions including gardens, medieval palaces, cathedrals, etc. Portugal is known across the world for its famous Port Wine, and making a trip to one of the vineyards near Douro Valley is a must-do in Porto.
2. Lisbon
The famous capital city of Portugal, Lisbon is the first name in the list of many visiting the country. Apart from the gorgeous sights, the capital is known for the authentic Portuguese cuisine served here. The pasteis de nata, bacalhau dishes have to be tried when in Lisbon. While Lisbon has seen a boom in its tourism industry, it continues to be one of the few capitals in Europe that can be explored on a budget. Make sure you visit Chiado, which is a fashionable district and houses the oldest bookstore in the world, or the boho-chic Bairro Alto, which is a lively place to visit at night.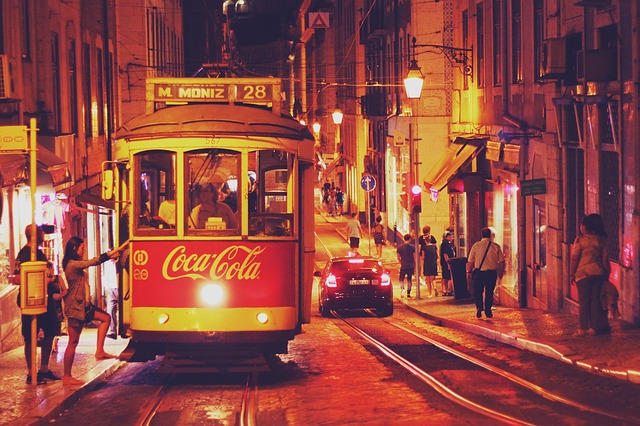 3. Ericeira
When we think of Portugal, an image that automatically comes to our mind is that of surfing. Surfing is one of the most popular things to do in Portugal, and Ericeira is a small fishing village which is known for catching waves. It is an easy commute from Lisbon, and is one of the busiest beach towns in Portugal. Apart from sitting on the cliffs and enjoying looking at surfers, one should also taste the mouth watering Portuguese seafood available here.
4. Algarve
Another promising destination to visit in Portugal is Algarve, known for its mixed weather, hiking trails, picturesque beaches and a lively social scene. There are small troves of treasure of crystal clear waters and stunning cliffs at many places such as the Camilo beach in Lagos. You do not have to fret about language since many neighborhoods in the Algarve speak English more fluently than their local language. If you are looking for moments of peace and tranquility, head to one of the secluded towns on Sagres, Tabira and Aljezur.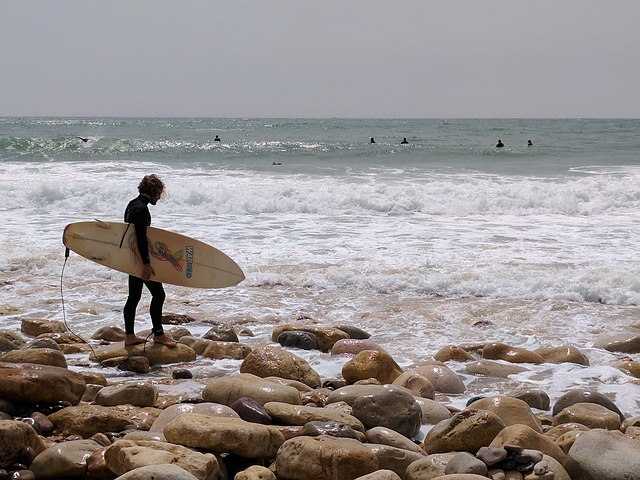 There is so much to do in Portugal that tourists often get baffled while finalizing their itinerary. An ideal way to get the most from your time in Portugal is by booking a tour that takes you around all the popular towns and tourist attractions, so you don't miss out on the best experiences.