10 Best Resorts In Maldives For Honeymooners
If there is one honeymoon destination that is synonymous with romance, it is Maldives. The wide expanse of pearly white beaches and the palm trees looking across the shore create the backdrop of the perfect romantic escapade for couples. No wonder it is a favorite with couples looking to spend some special moments together. Many people even visit Maldives to rekindle the spark of their love lives that somewhere gets lost in the monotony of our daily lives and the exquisite properties at this destination ensure you do just that! Book your stay in any of these resorts listed on www.neoscapesmaldives.com and avail the best deals for your romantic getaway.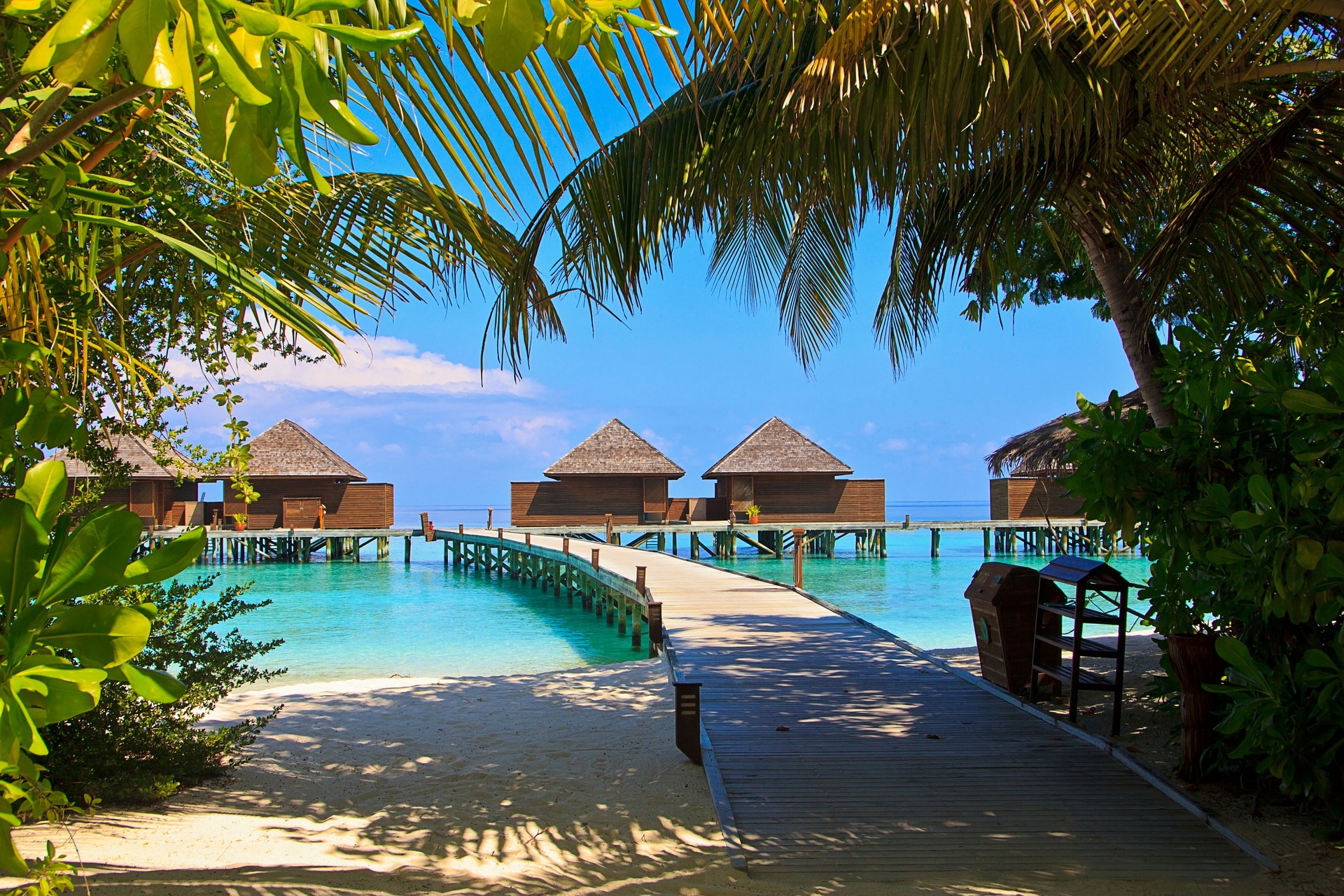 Here is our pick of the 10 best resorts in Maldives for honeymooners:
1. Park Hyatt Hadahaa
This exquisite 5-star property is located on a private island approximately 55 kilometers north of the Equator in a deep atoll. Park Hyatt Hadahaa is known for its ultra-modern architecture and luxurious interiors and the property in Hadahaa live up to the name and image of the hospitality giants. While there are only 50 villas here, the interiors are absolutely minimalist and have been done keeping both luxury and comfort in mind. The villas are all built in splendid locations very different from one another; some nestled amidst the island's tropical foliage, a few meters away from the ocean, or elevated above the water. All villas come with spectacular floor-to-ceiling windows and offer luxury like never before.
2. Summer Island Resort
A honeymoon to Maldives is often avoided by many because of the huge cost that it comes with. So, what if we tell you that a honeymoon in Maldives is possible without burning a huge hole in your pocket? Book a stay at the Summer Island and have a memorable time with your partner. It offers all modern amenities and the property comes equipped with 2 bars, 2 restaurants and an infinity pool. In fact, there is a diving center as well where one can go scuba diving or snorkeling. So, make your reservations and get packing to have the best time of your life!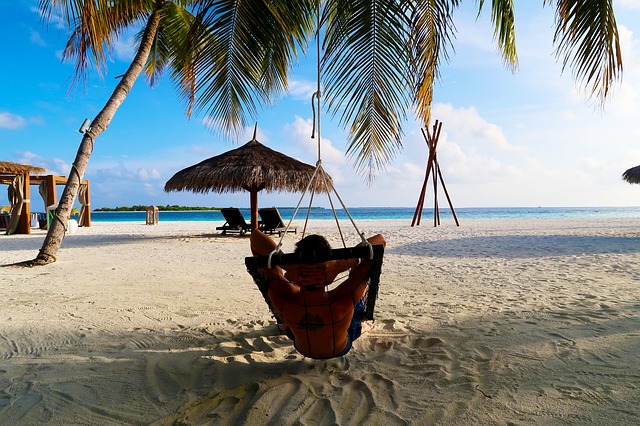 3. Zitahli Kuda, Funafaru
This property gets 10 points for its extra-convenient location since it is located only a 5-minute air distance to Noonu Atoll. The only views in sight from your window will be the stunning beaches and the crystal-clear waters. This property boasts of magnificent water villas where one has to stay for a memorable experience. There are a total of 50 bungalows here where 20 are located on land and 30 on water. Apart from the beautiful villas to stay in, one can always keep themselves busy with various activities such as spa and water sports. Moreover, if total relaxation of the mind, body and soul is what you are looking for, then you should definitely pay a visit to the Zitahli Resorts & Spa Kuda-Funafaru.
4. Kandima Maldives
Kandima is all about warm hospitality. It's a stunning property combined with a human touch and technology to create smart solutions that ensure a delightful stay to all its guests. The owners describe the place as one with soul, deeply respectful of their guests, colleagues, community, culture and surroundings. Kandima offers more than what the average resort does: it is a life changing experience in its own that offers a stylish island's backdrop with amazing restaurants and bars and a plethora of on-site activities to choose from.
5. Shangri-La Villingili Resort & Spa
Shangri La is known for its luxurious and high-end properties across the world and Maldives is no exception. It is located atop the crystal clear waters of the Indian Ocean and is counted as one of the most exquisite water villas in Maldives. This place is a must-visit for foodies owing to the three delectable on-site restaurants that whip up the most delicious meals. In fact, the seafood here comes highly recommended by many who have visited before.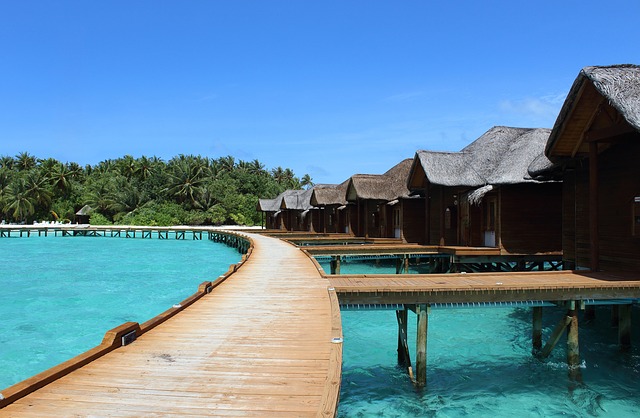 6. Baros Resort
A popular choice amongst the 5-star properties in Maldives, Baros is a paradisiacal place on Earth. If the sun, sand and sea tingle excitement up your spine, then Maldives is where you should go for your honeymoon! Book a water villa for your stay and you will fall in love with everything around you.
7. Dhigali Resort
Dhigali Island is located in a slender coral cay in the Raa Atoll, and is as blissful as Maldives can get. This sun-kissed luxury seascape comes loaded with all modern amenities and will ensure a delightful stay for you and your loved one. There are castaway villas as well as overwater bungalows that line up the coastline and offer splendid views Al; guests at this resort are greeted with a warm Maldivian welcome that will kickstart your inspired experience here.
8. Four Seasons Resort
Immerse yourself in the magnificence of the clear sky and blue waters of Landaa Giraavaru. Step into the mesmerizing seascape and leave your city woes behind if you truly want to experience this natural haven. The waves of the Indian Ocean and the courteous staff of Four Seasons will extend a warm welcome to you. End your days by sipping on some bubbly and gorging on good food while you listen to the sounds of the waves meeting the shore. Four Seasons is one of the most charming and highly-rated properties at Maldives and will be just the right start to a life of marital bliss!
9. The Conrad Hotel
The Conrad Hotel is located at Rangali or Rangalifinolhu and at this luxury 5-star hotel you will find the most exquisite beach villas where you and your partner can wake up to the most beautiful sunrise ever. Make sure you have a meal at their famous Ithaa Restaurant, which is an underwater dining experience that is known across the world.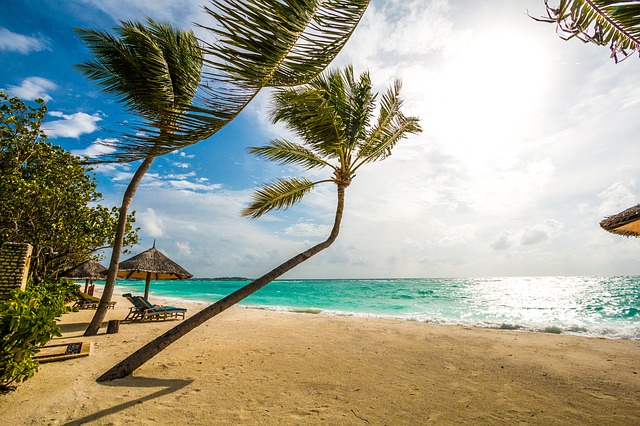 10. Amilla Fushi
If there is anything that describes laidback, ultra-luxurious island hospitality, it is the Amilla Fushi Resort located in Baa Atoll which offers one a choice of many island homes to pick from. This resort is nestled amidst lush tree tops and hovers over the crystal-clear waters. All amenities are available here, ranging from an outdoor pool and a spa to a wellness center.
The coral islands, atolls and blue lagoons of Maldives are waiting to greet you with their best! The wide variety of resorts in Maldives gives one enough choice to choose from, depending on their tastes and preferences. Why wait? Book your resort in the Maldives now and get ready to embark on a lovely time with your significant other!