5(ish) People Who Are Making Me Want to Pack My Bags & Jump on a Plane to Anywhere
Do you know that feeling when you're sat at work, quietly finishing your current project, when you get a sudden wave of wanderlust? Anything could spring it; a co-worker booking their holiday abroad, or your friend's travel pictures on Facebook. Here are some people that are guaranteed to give you itchy feet (y'know, in the 'book a flight' sense).
This person saluting the sun on Trolltunga, above the fjords, southern Norway.
1,100 metres above sea level, this amazing natural cliff stands above Lake Ringedalsvatnet. It takes between 8 and 10 hours to reach Trolltunga, but it's certainly worth the effort for this majestic view. The scenery on the way is hardly shabby too, with the Tyssetrengene waterfall a lovely place to take a little break. You can go even further than Trolltunga rock to find a higher vantage point called "Pulpit Rock".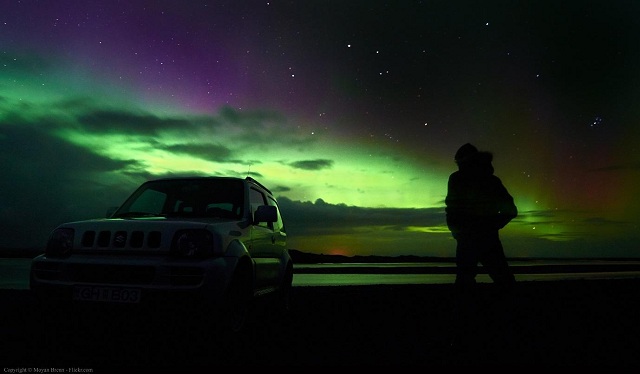 Source: Moyan Brenn | CC By 2.0
This man (and his jeep), enjoying the Northern Lights from Eyjafjardarsysla, Iceland.
The longest fjord in Iceland, Eyjafjardarsysla is an incredible spot to witness the Northern Lights (Aurora). If you wondered how this natural phenomenon takes place, it's caused by charged particles (electrons and protons) entering the atmosphere (hey, who doesn't love a bit of science?). You have to see this explosion of colour at least once before you die!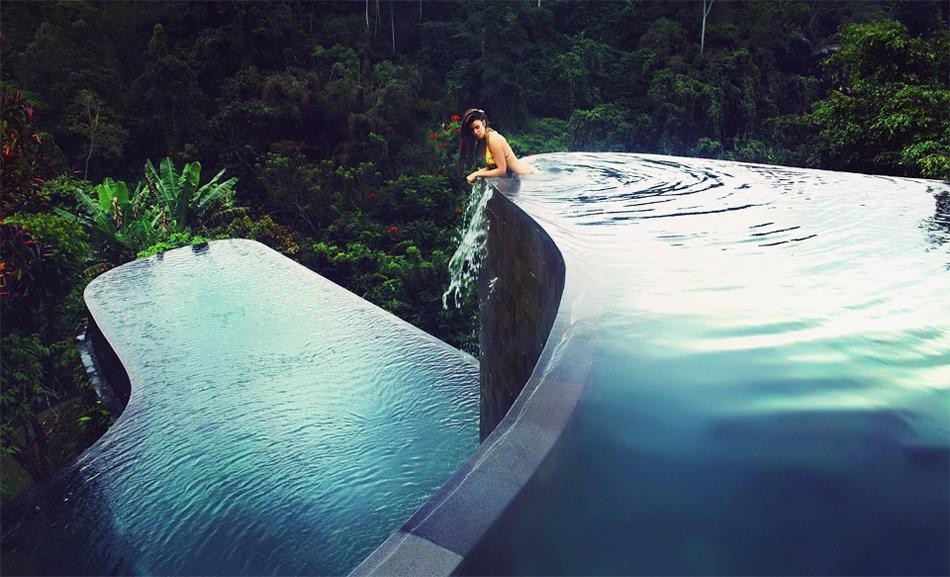 Source: Online Pump Supplies
What could appeal more than an overhanging infinity pool in the beautiful Ubud, Bali? Not much, let's be honest.
If you love to relax in luxury, Ubud provides a number of five star hotels that come with amazing infinity pools, overlooking the rich, natural forests of Bali. Could this be set in better scenery? Good luck topping this.
All of these people exploring Plitvice Lakes National Park in Croatia.
One of the oldest national parks in SE Europe, Plitvice is known for its cascading lakes, separated by natural dams. Not only this, but these pools have their own distinctive colours, depending on the minerals in the water, ranging from green, to blue, to grey. Although the pools are the main attraction, you will also find waterfalls and a range of rare animals, such as brown bears and wolves.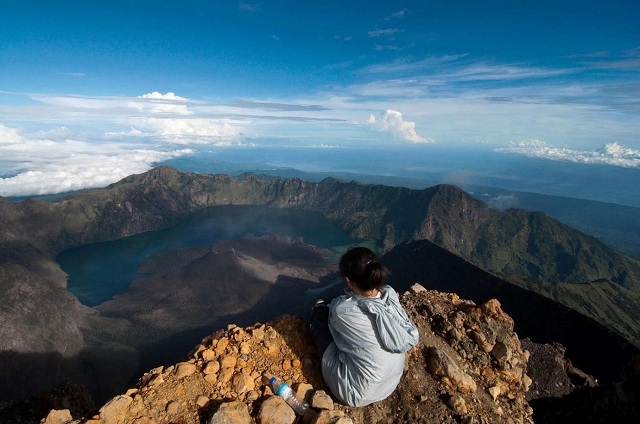 Source: Trekking Rinjani | CC By 2.0
This person taking in the impossibly stunning view from the top of Mount Rinjani, Indonesia.
Second largest volcano in Indonesia, it's protected by Gunug Rinjani National Park, and is popular with hikers. That's not surprising, given what's waiting at the summit. Segara Anak, or Anak Laut (Child of the Sea), is a crater lake at the top of this mountain. There are also hot springs here too, leading the local tribe and Hindus to believe that this area is sacred. When you take a look at the views, you can see why people would find god in this place.
---
Featured Image Courtesy Julia Caesar | CC By 0