7 of the Best Beach Destinations in Sri Lanka
Known as an exotic destination, this tiny island has diverse wildlife and lush rainforest. Making it a paradise for those who love the sun, sea and sand as it is home to some of the best beaches you can ever hope to see. Keep on reading and learn more about where and when you should head to Sri Lanka to experience spectacular coastline, crystal-clear waters and diverse marine life.
Unawatuna Beach
When looking for the most popular beaches in Sri Lanka, Unawatuna is a name that you will frequently encounter as it is perhaps the most famous in the country. The beach is relatively small, making it possible to walk from one end to another in just 15 minutes. More than its beauty, its appeal lies on the fact that it is easily accessible, making it a perfect destination for a luxury holiday in Sri Lanka.
Bentota Beach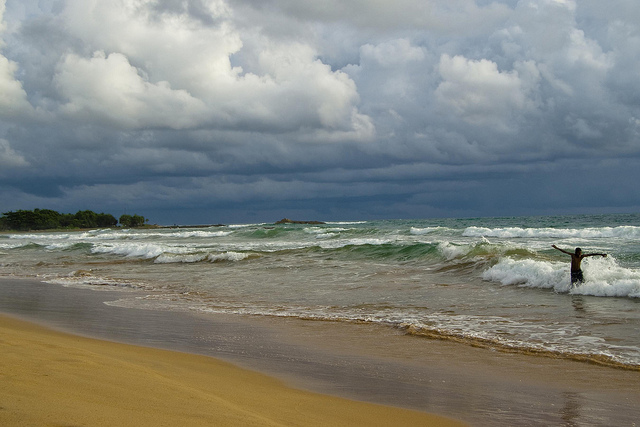 If you are looking for a calm ocean with plenty of activities to offer, a visit to Bentota Beach is a must. Here you can enjoy deep-sea fishing, wind surfing, canoeing, kayaking, water skiing, snorkeling and scuba diving, among others.
Hikkaduwa
Whether it is surfing diving, or simply reveling in the beauty of an attractive beach, Hikkaduwa makes another excellent choice for a holiday in Sri Lanka. Its white and sandy beach is lined with beach chairs and umbrellas that can accommodate tourists trying to experience Hikkaduwa. The beach also offers plenty of accommodations and seafood restaurants.
Arugam Bay
For those who love surfing, Arugam Bay is one of the most popular beach destinations to consider, specifically when traveling from April to October. However, keep in mind that if you are a beginner, you might want to stay away from such. The waves can go as high as ten meters when there is a good swell.
Mirissa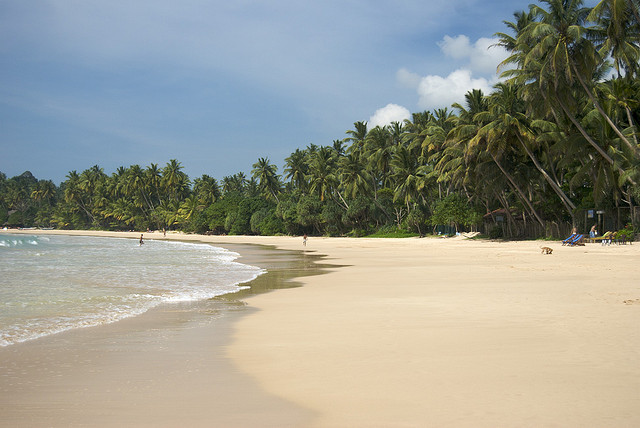 This is also a popular destination for surfers and for those who are traveling on a tight budget. This tiny village offers an eclectic selection of cheap guesthouses, which makes it a heaven for backpackers. However, the beach's surfing corner is rocky, making it more fitted for advanced surfers. Aside from surfing and swimming, the beach is also popular for having some of the best seafood restaurants you can find in Sri Lanka.
Weligama
For those of you who prefer quieter beaches that are not as populated compared to the other beaches that have been mentioned above, Weligama will be an excellent pick. It also has small waves that are perfect for those who are just starting to learn how to surf. With a high number of fishing boats in the area, you can expect the freshest catch of the day at prices that will definitely not hurt your wallet.
Kalpitiya Beach
Whale watching – this is the most popular activity in this Sri Lankan beach. Make sure to start early in the morning to increase the likelihood that you will be able to see whales aboard a boat you have to rent from a local fisherman, or you can book a Sri Lanka tour from an expert company and have this excursion included. As well as whales, the beach also has charming waters, which are most swimmable from November to April when the sea is generally calmer.
---
Image by Gane YIM Hafiz clurr under creative common license