A brief travel guide to Northwest France
When we think of weekend getaways to the continent, we think of Paris, Brussels, maybe even Berlin. But how about a few days lolling around on the beach, strolling down lazy rivers and sipping wine whilst the sun goes down in the Northwestern corner of France.
You don't even need to go through the hassle of airports and security and hand-luggage restrictions to get there. Simply hop on a ferry to France (Brittany Ferries run the widest choice of routes) and you'll soon be in the land of cheap wine and more cheese than you know what to do with, no problem!
Of course, if R&R is what you're after, you're not going to want to do much but eat the wonderful fresh seafood served up by the platter, window shop in the streets of medieval towns and dip yours toes in the sea, right? Luckily for you, these must-see destinations have it all.
St Malo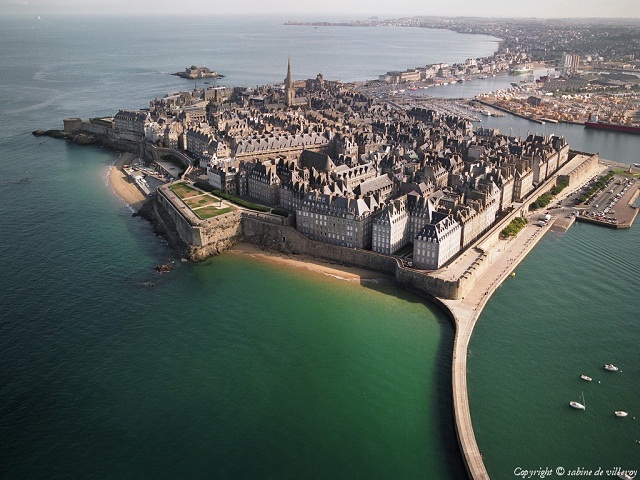 Put simply, St Malo is a beautiful way to pass the time. Wander above it all on the town's walls, immerse yourself into it's deep history or simply lounge and read on the beach. There are many, many shops, galleries and bistros all serving up the finest in fashion, art and galettes on every corner and within every tower. It's the perfect place to stop and indulge in relaxation.
Dinan
From the cafes on the river to the winding, higgledy-piggledy cobbled hill that winds through spires and Beauty and the Beast-esque village houses, Dinan has a charm that will entice you to give it all up back home and to move life here. Slow-paced and as calm as the river that ebbs through the valley, Dinan is beautifully out of this world.
Cancal
Cancal is the place to go for a slap-up seafood platter bigger than your head. With a seat on the sea front, a pile of oysters in front of you and Mont Saint Michel disappearing in a hazy sunset in the distance, life doesn't get much better. Be prepared to get messy if you opt for a Fruits de Mer.
Mont Saint Michel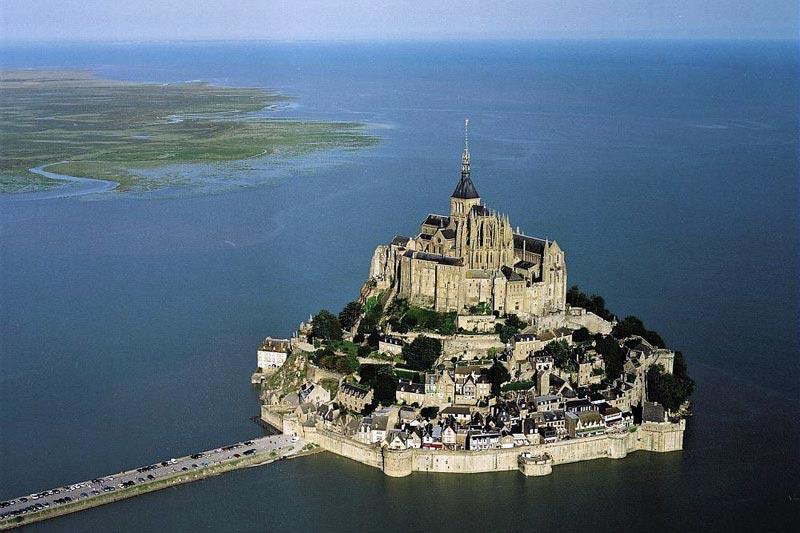 Probably the most obvious option when heading to northwest France is Mont Saint Michel. Although the tidal island is frequently swarming with tourists, it's worth the crowds to feel as though you're immersed in the pages of an ancient fairytale. Wooden buildings fold in on the skies above whilst you wind up the steep paths to the gothic monastery.
For a truly unique experience, book a stay on the island so you don't get kicked off with the other tourists before the tide comes in, book a table looking out across the sea and spend the night sipping rich Bordeaux and devouring moules until you burst.