A Shutterbug's Guide to Photo Shoot Locations in San Francisco
Taking "a" photo is easy — taking "the" photo, however, is much more difficult. There are a number of iconic buildings, bridges, and scenic spots in San Francisco, but finding the spot that catches your photographer's eye means finding something truly unique and special. Rather than sift through a mountain of tourist spots and average scenery, check our unique photo shoot locations in San Francisco. We'll also provide some helpful resources for photographers.
Finding a photo shoot location in SF
While you don't generally need a permit to take photographs for personal use in non-restricted areas, finding a venue can be tricky business, especially if you're new to the city. Finding social groups, photographers' groups, and other outlets can help you to find locations to fit your particular niche.
We've put together a few resources for photographers that will help with meeting other artists and finding the right photo shoot spots in SF.
Resources for photographers
If you need inspiration, supplies, or other services, finding them can be difficult in a new place. Here are a few places that help photographers with their art.
David Coleman Photography
David Coleman Photography is a photography business that offers custom tutorials in the art of photography. It offers location scouting services and private coaching as well as photography workshops, meetups, and free seminars.
For photographers who are new to the city or who are still learning the ins and outs of visual technique, this is a superb resource for learning the tricks of the trade and finding some great spots to shoot.
ASMP San Francisco
The San Francisco branch of the American Society of Media Photographers is dedicated to providing photographers with community and other services in the Bay Area.
The society offers discounts and partnerships with local businesses, as well as listings for local events and for individuals searching for a photographer. This can be a great place for photographers to network as well as find business.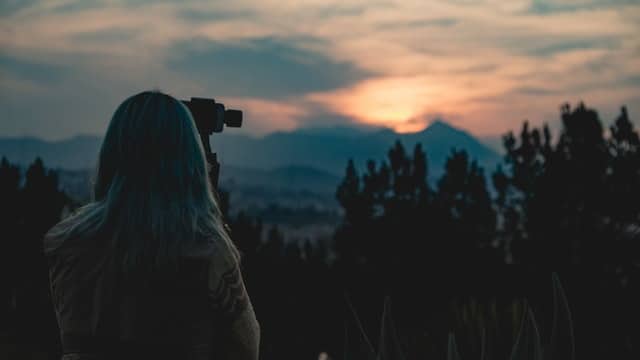 4 unique photo shoot venues in San Francisco
Forget the Golden Gate Bridge or the San Francisco Bay. These venues will add that extra something special to your shots to make your portfolio stand out.
#1. The Sub SF
What better place to find inspiration and take photographs to fill your portfolio than a world-class art gallery? The Sub SF is well-equipped to host all manner of events, from photo shoots and film screenings to musical performances and corporate parties.
You'll find several spaces to accommodate your shoot, whether you're doing portraits or even brand photography. If that doesn't interest you, you can take pictures of the lush greenery or eclectic modern furnishings. Just be aware this is a working gallery, so let your hosts know if you need extra privacy.
#2. Carousel Consignment of San Francisco
A thrift store might not come to mind immediately when you're scouting San Francisco photo shoot locations. But Carousel Consignment, a vintage clothing and furniture store, is a truly unique spot that will set your shoot apart from all the rest.
Every piece of decor is representative of retro '50s and '60s vibes. From egg chairs and tin ceilings to a speakeasy bar top, this venue has a little bit of everything.
For photographers, the space has the option of being decorated for different vignettes to shoot photos of different scenes. This is an amazing location for party photos, fun family portraits, or any number of themed photo shoots. Every photographer should check this place out when hunting around SF for unique photo shoot venues.
#3. Lux SF Photo Studios & Services
For photographers looking for a traditional studio, or a place they can make their own, this studio in the Dogpatch neighborhood is idyllic for everything from fashion photo shoots to shooting furniture, families, pets, or anything else.
Lux SF comes complete with several different studio spaces complete with large amount of natural light and pure white walls. Each space is a blank canvas to be decorated as you choose.
The venue even has lighting and production equipment available, as well as a green screen and paper backdrops for completely custom photography projects.
#4. Adobe Books
This self-described funky used bookstore in San Francisco's Mission District has loads of rustic charm to make up for what it lacks in amenities and space. There are plenty of little nooks for shooting quirky or quaint photos, and the art gallery in the back is a great place to find some artistic inspiration.
If you're looking for some live action shots of people mingling and mixing this is a great venue for getting those "real-life" shots. The entire space is well-lit and gives off a hometown feel that both locals and tourists enjoy.
Find your perfect San Francisco photo shoot venue
This post is an excellent starting point for photographers looking for something out of the ordinary. Hopefully our venues will help you take a step beyond the traditional parks and tourist spots to consider the broader landscape that San Francisco has to offer. We managed to pick four venues out of hundreds — now it's up to you to pick the one that's right for you.