Best Bali beaches of Pristine Beauty
Bali is one of the most popular tourist attractions in all of Indonesia. Millions of tourists visit this place every year. Over the years, Bali has gained a lot of reputation for its volcanic peaks, nice tropical sunshine, and scenic beauty. But, the main reason behind its popularity is undoubtedly its beautiful sea beaches. Bali is famous for its beaches and coral reefs and has contributed to the massive growth of its tourism economy. Now, if you're planning to go on a weekend trip or a vacation in Bali soon, read on. In this article, we will give you a list of some of the best Bali beaches ever known to man.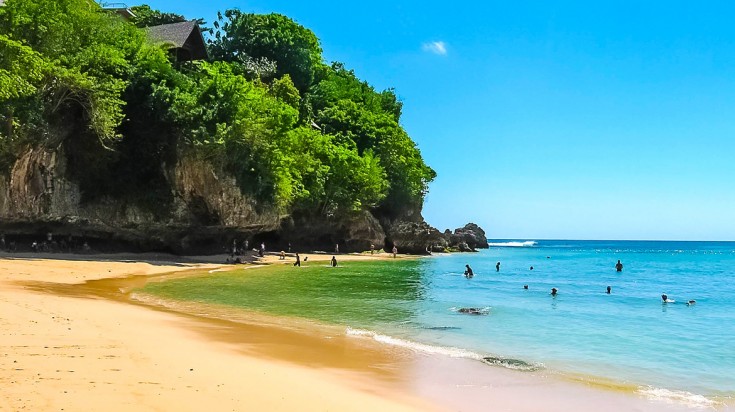 List of the best Bali beaches
As we told you earlier, Bali is full of beautiful sea beaches that could blow your mind. Here are some of them:
West Sand Beach
If you want to escape the bustle of your city life, you should visit West Sand Beach. Located in Candidasa, it's among the remotest Bali beaches. West Sand Beach is also known to some as the Virgin Beach because of its remoteness. It could be your perfect go-to place if you strive for tranquility and mental peace. The calm, clear waters of West Sand Beach have a blue hue in them and are perfect for swimming. Also, the waterfront eateries here offer yummy local seafood and chilled beer. Dreamy sunsets, serenity, and ice-cold beer – sounds great, right?
Padang Padang Beach
Another great sea beach to visit during your Bali stay is Padang Padang Beach. If you're a lover of beauty, this picturesque beach is going to delight you. It is among the most popular Bali beaches among sunbathers and attracts thousands of tourists every year. Also, the waves and scenic rock formations here make Padang Padang perfect for some surfing action. The beach is comparatively smaller than many other beaches in Bali. However, that shouldn't create any problem and prevent you from enjoying the magnificent sunrise early in the morning. The beach becomes pretty crowded as the day progresses. But you can still find a calm spot and relax.
Jimbaran Bay Beach
The Jimbaran Bay Beach in Southwest Bali is famous for its long white sand stretch and picturesque beauty. Also, if you happen to be a foodie, you're going to love the local markets here. You can buy fresh fishes directly from the local fishermen at an affordable price. Also, it's a paradise for photographers. Jimbaran Bay Beach could provide its visitors with some of the best sunset pictures imaginable. The beach is also ideal for barbeques. One thing's for sure. The stunning sunset, scenic landscapes, and delicious seafood make Jimbaran one of the best places for a romantic dinner.
Echo Beach
If you're in Canggu and don't visit the famous Echo Beach, it would be a big loss. Although it once was a quiet, tranquil beach, it has become one of the trendiest Bali beaches over the year. The black volcanic sand makes a nice combo with the blue seawaters. As a result, the place witnesses thousands of visitors each year. The daytime is perfect for you to have some sunbath while the night calls for some wild beach party. Pick a guitar or some other musical instrument and unleash your inner musician in these parties. However, Canggu is one of the busiest coastal villages in Bali. So, you should expect heavy traffic jams on your way to Echo Beach.
Balian Beach
Balian Beach is one of the most famous Bali beaches in all of Indonesia. It is famous among both expats as well as surfing enthusiasts. When you visit Balian Beach, you are in for a surfing treat. No wonder why this place has become a surfer's paradise. Also, the place is full of dunes that you can explore and have fun with.
However, many people visiting this place like to sip some cold beer and enjoy the beautiful sunset. Despite being located on a busy island, this island has been able to remain unfazed by the changing times.
Pemuteran Beach
If you are scared of deep waters, Pemuteran is one of the best Bali beaches for you to visit. Here, you can find the largest shallow reef in Bali. Plus, the waters are calm most of the time. So, you can swim here even if you are not that adept at it. Another feature of Pemuteran Beach is its clear waters. It is what makes this beach ideal for diving and snorkeling. You too can dive into its crystal-clear waters and explore the world underwater and marine life. Many lucky people have seen manta rays, whale sharks, or giant clams here. You too may see them if you're fortunate enough.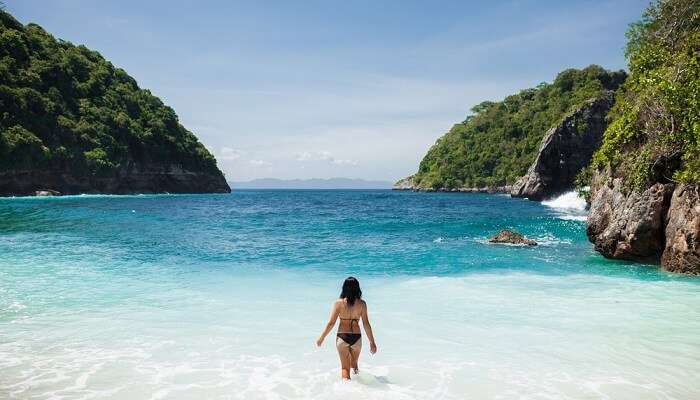 FAQ
What is the possibility of finding sharks in Bali?
Yes, you can. There are plenty of reef sharks, both whitetip and blacktip, in Padangbai and Nusa Dua. There are also some whale sharks in Pemuteran. However, they are known for their modest nature and pose no threat to humans whatsoever. So, even though you can find sharks in the waters of some Bali beaches, you don't have to worry much.
Can I swim in Bali?
Yes, you can swim in Bali. In fact, it is one of the most popular places in the world when it comes to swimming. From White Sand Beach to Pemuteran, there are many beaches in Bali to enjoy swimming.
What is the best beach in Bali?
Bali is famous for its stunning beaches. From West Sand Beach to Echo Beach to Balian Beach, each has its share of beauty and uniqueness. So, labeling only one beach as the best Bali beach would be a crime. Instead, one should visit all the beaches one by one and see what suits them the best.
Conclusion
Now that we have given a list of the best Bali beaches, it's time for you to act. Pack your bag and visit these places as soon as you can. Good luck!