BANGKOK – Capital of Thailand
Bangkok is the capital of Thailand. Bangkok is very popular and well known tourist destination having various attractions, containing temples, markets, palaces, and museums.The following are some of the most popular attractions in Bangkok.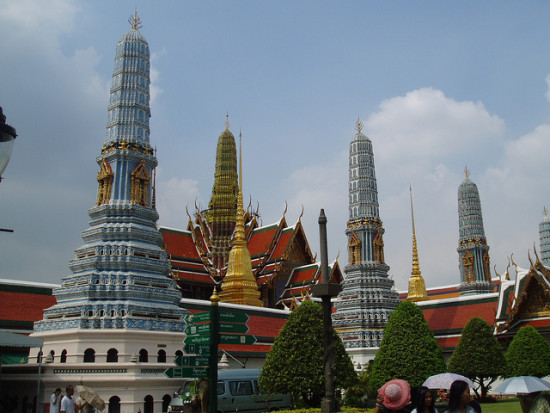 Grand palace :
Grand palace is the city's well known landmark and must seen sight in Bangkok, built in the year 1782. Over 150 years, this palace is the home of Thai king. This palace attracts people very easily because of its amazing architecture and complex details. Grand palace is also used for many official events and it remains as sacred heart of the Thai Kingdom even till today. Your trip to Bangkok cannot be completed without visiting this spiritual place.
Wat Pho :
Wat Pho is better known as the temple of the Reclining Buddha. It is very peaceful temple considered as the country's first public university and later on in 2008, this palace is registered as UNESCO memory of the people.. Here, visitors can see a huge sized statue of Buddha decorated with mother-of-pearl inlay and covered with Gold leaves. with 45m long and 15m high.Thai massage courses are also available for the interesring student. The soles of the feet are enshrined in oldest and the biggest temple in Bangkok.
Wat Arun ( The temple of Dawn )
Wat Arun is a Buddhist temple. This is the most wonderful temple in Bangkok , not only because it is located on the riverside, but also the temple's design differs from all other temples. Wat Arun is situated straight opposite to Wat Pho . This temple is considered as well known and most photographed temple in Bangkok, which rises 70-meter-high spire decorated with tiny pieces of coloured glasses and Chinese porcelain and stands dignified over water.
Damnoen Saduak Floating Market :
Feel somewhat different and interesting market experience in Damnoen saduak. This is a floating market and located at Ratchaburi, Thailand. Familiar pictures of the vibrant canal crowded with small vendor boats with an heap of Thai fruits and vegetables that represent Thai culture and these have admired most tourists to come to view. The popularity of floating markets havce earned once, Bangkok the nickname "Venice of the East", can ble to buy fresh and delicious foods and interact with locals in an way.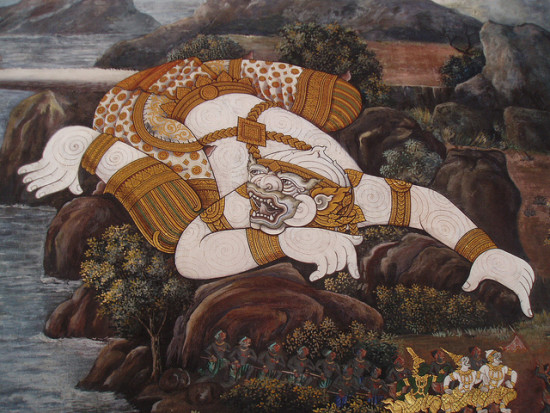 National Museum & Wang Na Palace :
This is the only museum in early 1970's. Unlike all museums, it has huge collections and whatever exhibits, will be labelled in Thai and English.
Visitors can view regalia, religious and ceremonial artefacts, ceramics, games, weaponry, musical instruments, the Viceroy's throne, as well as an impressive collection of Buddha figures arranged according to period. This museum stands as a testament of Thai history.
Lumpini Park :
Lumpini Park is a good place to spend time during afternoon and enjoys the contrast of tranquil park with skyscrapers rises all around . In this park , visitirs can see green colour everywhere. This multi purpose park covers total area of 142 acres and many activities are provided for the tourists and the people. This park has lot and lots of trees, large lakes, flowers and different types of animals.
Enjoy the trip in Bangkok.
---
Image by Aidan McRae Thomson, Dan Wiklund, Aidan McRae Thomson under CC License.