Best Weekend Retreat: Explore these Travel Destinations
If you're searching for the best weekend retreat, read on to know about some of the popular travel destinations that you can explore. Take a plunge into these beautiful locations that offer beauty, history, nature and more.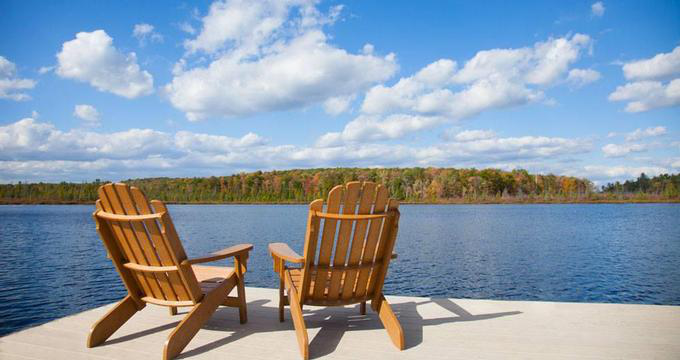 Sometimes, the best way to relax after a long week is to get out of town. But it can be difficult to choose where to spend your money when you have only a couple of days' time. To help maximize your weekend, here are some expert opinions on the best weekend retreats. Explore these travel destinations to have a refreshing weekend.
1.Charleston –
Unwind and slow down with a trip to this beautiful place dotted with moss-draped trees, ancient mansions, spooky cemeteries and cobblestone walks among others. As you stroll amidst the gas lamp-lit walkways, you might feel you have travelled back in time. However, the city is not only about heritage, it also boasts some of the most innovative restaurants, contemporary art galleries, lovely shops, and the renowned Spoleto festival.
2.New York City –
One of the biggest attractions in the world, the Big Apple seems to blend big-city splendor with small-town charm effortlessly. Amidst the iconic sites and skyscrapers, enjoy the charming culture that thrives in the boroughs and neighborhoods. One of the most vibrant cities of US, it offers an unforgettable experience every time you visit it.
3.Best weekend retreat:
Sedona – Sedona occupies one of the top places in the list of America's most beautiful spots. There are few places where you can expect to find such colorful landscapes. The jagged sandstone buttes and the red rocks matched against a blue sky present a spectacle to behold. No wonder the picturesque place is regularly used as a backdrop in movies!
4.Miami Beach –
If you want to head for the beach, but don't want to travel overseas, Miami is the best weekend retreat. The place offers a delightful mix of cultures. North Miami is home to some of the most kid-friendly beaches and affordable hotels and restaurants. There are museums, galleries and theaters located close to it. The place is like two cities – a family friendly vacation spot by the day and a flashy chic metropolis at night. You can surely look to having a great time here.
5.Vancouver –
Whether you are looking to soak in some beautiful scenery or engage in adventure activities, Vancouver offers it all. Hiking, boating, mountain biking, skiing, whitewater rafting are just some activities that you can enjoy here. Surrounded by beaches and mountains, the place boasts a chic atmosphere that has earned it the nickname "Hollywood North." Get set to explore these travel destinations.
6.Austin –
Austin Also known as the 'Live Music Capital of the World', Austin boasts a thriving live music and nightlife scene, which makes it one of the best weekend retreats. In spite of witnessing remarkable growth in the recent years, the place maintains a pleasant, laid-back atmosphere that is difficult to find elsewhere.
So, if you are looking to take some quick trips this year, you can consider these best weekend retreats for the much-needed escapes. Even though for a short time, when you explore these travel destinations, you can look to getting home rejuvenated and energized.