Escape the Winter Blues with these Family Breaks
If you are thinking of how to have a winter escape, you will surely be confronted with an abundance of possibilities. To make things easier, we have created a list of three of the destinations that you should visit and what you can do in these places. For sure, the whole family will have a trip they will remember forever.
The Algarve in Portugal
When the winter season hits, for most people, all that they would want to do is escape the chilling temperature and get some sun. This is exactly what you can do in Algarve, one of Portugal's better known destinations because of its sunny beaches.
Sandy beaches, golden cliffs, blue waters – these are some of the things that make the Algarve a popular family holiday destination, to escape your winter blues. From the east to the west, there is never a shortage of destinations for sun worshippers. From high-end resorts to quaint accommodations, there will be plenty of choices for almost any kind of traveller. More than swimming and sunbathing, there are also different activities that you can try, such as fishing and water sports. To explore the Algarve, you can walk, take a bike, or ride a boat. Regardless of what you choose, you will surely end up being overwhelmed with the beauty that you will witness.
City Break in Riga
Latvia is a place that many people may not have heard of, but it deserves the attention of anyone who is looking for the perfect winter escape. The whole family can enjoy Riga, especially its excellent music and rich culture. This is one place where summer lasts long.
With more than 800 years of history, this is a country that can offer enriching experiences, whether you are an adult or a child. To learn more about their culture and history, visit their gothic churches and the medieval buildings. The Museum of the History of Riga and Navigation should be also part of your itinerary, as well as the Latvian War Museum. The LIDO Recreation Centre is also perfect for families. For those who love shopping, whether you are on a budget or in the mood to splurge, you will never run out of choices when it comes to stores to visit when in Riga.
Skiing Holiday in Courchevel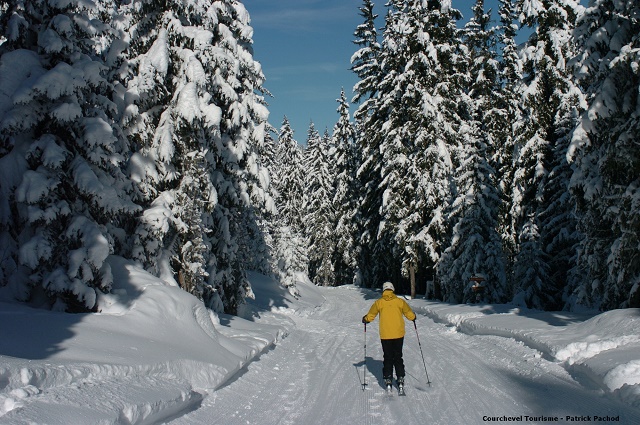 With 170 lifts, Courchevel is recognized as the largest lift-linked ski park in the world. It is composed of four different areas that are connected to each other with lifts, pistes, and roads. There are efficient bus services that are available, making it easy to go from one part to another.
Whether you are a beginner or an expert, there is a ski area in Courchevel that will prove to be perfect for your skills. The place boasts of having state-of-the-art ski facilities, which can be asserted as amongst the best in the world. More than skiing, there are other things that you can enjoy in the area. They have different restaurants and bars, as well as a diverse selection of hotels, cottages and luxury ski chalets that offer the perfect accommodation during your trip.