9 Must See Castles in Europe
From Buckingham Palace to the Disney Palace, castles are an important part of our culture, our history and our country: they represent wars won and lost, architectural trends, a way of life long forgotten, and are a symbol for elegance, power and presence. With a history that dates back as long as Europe's does, there are bound to be magnificent relics left from the past – and the sheer number of castles countries in Europe are home to, emphasises this. They are the crowning points of towns, tourist attractions, and places for special occasions. Above all else, they are the link between a country's present and its past.
If you make the time to see at least one or a few of these castles in Europe, it will be a memory to last a lifetime.
Windsor Castle, Great Britain
Windsor Castle is the oldest and largest castle in the world that is still inhabited, yet still welcomes the legions of tourists who flock to its grounds. Set in the small town of Windsor, Berkshire, the castle is the Queen of England's official home, and where she spends the majority of her time. With a past as chequered as the Royal Family's, Windsor Castle has survived two world wars, on top of countless civil uprisings and attacks. Built in the 11th century, Windsor Castle combines Victorian, Georgian and Gothic architecture, as well as fully refurbished rooms, some open to the public, some with admittance to royalty only.
Bojnice Castle, Slovakia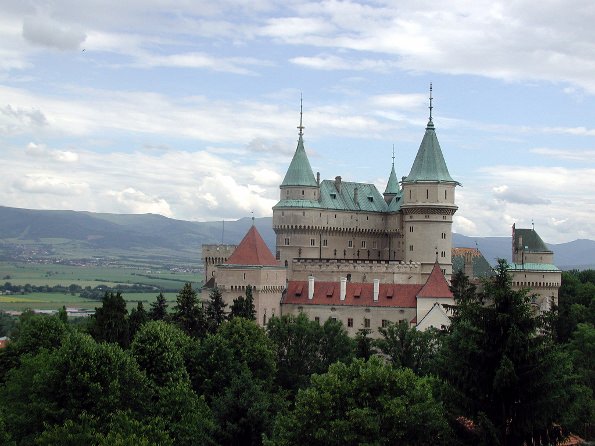 The 12th century Slovakian castle boasts a beautiful array of colours, and an appearance all too similar to many Disney palaces, two of many reasons why hundreds of thousands of tourists descend on the town of Bojnice every year. It's a classic example of Gothic and Renaissance architecture, and due to this is featured in many fantasy and fairy tale films. With its archaic walls and grounds, the Slovakian castle is the perfect candidate to hold the Festival of Ghosts and Spirits, and does so every year.
Neuschwanstein Castle, Germany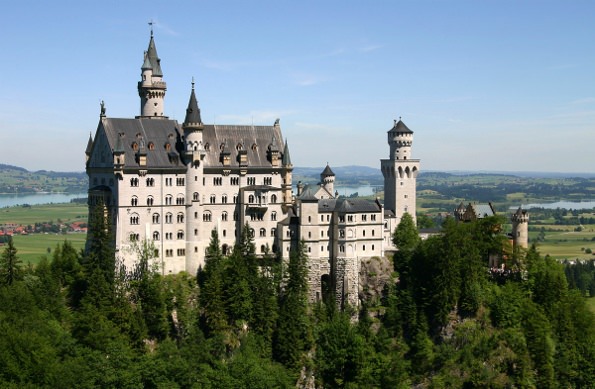 This impressive-looking castle has impressive-sounding credentials: it has been visited by over 60 million people, it's one of Europe's most iconic attractions, and was the template for the castle in Disney's Sleeping Beauty. Set on a craggy hill in south-west Bavaria, not only is it breath-taking on the outside: its interior was the inspiration behind many of Wagner's operas, and the rooms that are still open to the public carry a regal vibe, and look out over unbelievable views.
Bran Castle, Romania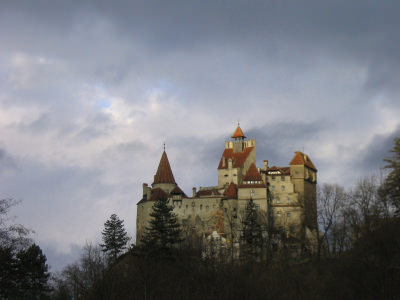 From fairy tales to nightmares: this Romanian castle inspired Bram Stoker's terrifying novel Dracula, and became a part of the vampire legend. Bran Castle was, however, home to an equally terrifying figure: Vlad III, Stoker's template for the blood-sucking villain. Built in 1212, Bran Castle has more than its fair share of supernatural stories surrounding it, and is one of Romania's top attractions due to this. In 2007 it was put up for sale, with an asking price of $78 million – but was soon taken down.
Vianden Castle, Luxembourg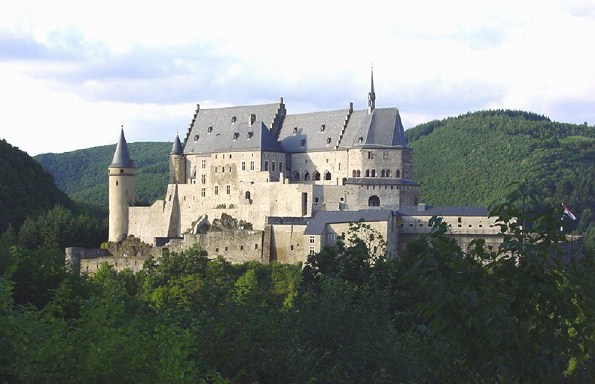 Aesthetically, Vianden Castle is most similar to the trademark Disney castles seen all over their films and merchandise. With its delicate turrets and Romanesque architecture, this fortress is just as stunning as the river that flows around it, and the neighbouring forest. Vianden is one of the oldest castles on this list, with its origins dating back to 10th century.
Castelvecchio, Italy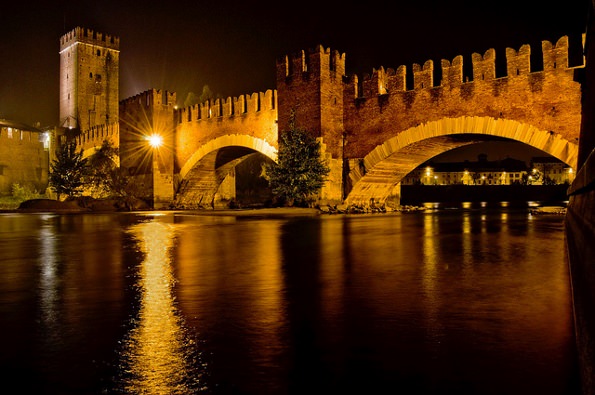 Standing on the site of an old Roman fort, Castelvecchio is as powerful and full of presence as its predecessor would have been. Standing in Verona, the small yet mighty castle is a perfect example of Gothic architecture. It was once the most important military building of the Scaliger dynasty, during the Middle Ages.
Prague Castle, Prague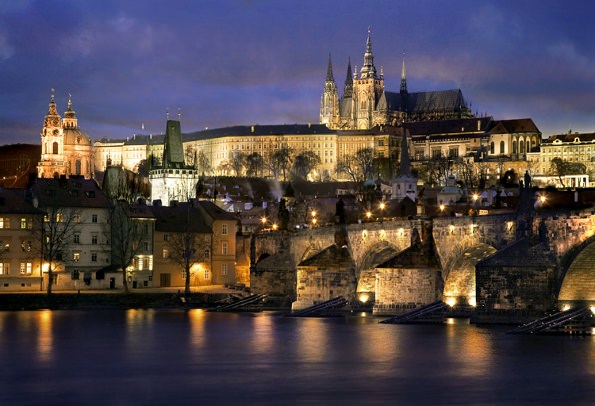 As one of the largest castle complexes in the world, Prague Castle has seen its fair share of owners: from the Kings of Bohemia, to Roman Emperors, to modern day residents. Built in 870 AD, it's the oldest on this list, and every year, hundreds of thousands of people visit the castle and its beautiful surroundings.
Mont Saint-Michel, France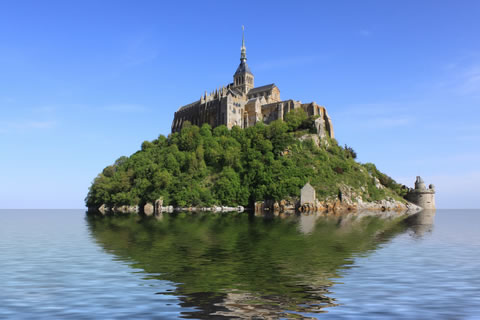 This imposing castle is awash with religious, spiritual and supernatural goings on, partly due to its ancient beginnings, and the surrounding sea. More than 3 million people visit Mont Saint-Michel every year, and it's part of the UNESCO list of world heritage sites. Although the castle now sits atop a rocky crag, it was once on dry land. Its location has caused many deaths from people trying to reach it, and getting caught by the tide, earning it the name 'St Michael in peril of the sea', by pilgrims attempting to get there.
The Alhambra, Spain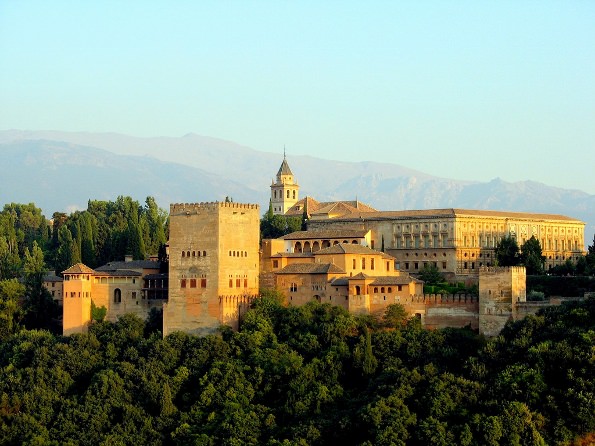 Built in 889 in Andalusia, the Alhambra was left in ruins until the middle of the 11th century, where it was reconstructed by King Badis ben Habus. It wasn't converted into a royal palace until 1333. Despite vandalism, neglect, and bad restoration, the Alhambra still stands as a beautiful example of Muslim art. Due to its forestry surroundings and colour of the stone, it's often referred to as "a pearl set in emeralds".