The New Generation of Cruises
Cruises have long been viewed as something you do in retirement or a nice option for honeymooners. However, the affordability, access to exotic locales and types of cruises have opened this travel solution up to more and more people in every age range. Unlike the cruises of previous generations, today's cruises offer lifestyle-specific choices that range from singles to families and from relaxing nature cruises to adventures that will live in your memories long after the adrenaline rush has subsided.
Who Cruises?
Contrary to popular belief, not all cruises are senior experiences, though many offer seniors the chance to find a new lease on life. Cruisers cross all demographics and age ranges, with an even split among the 30-39, 50-59 and 60-74 age ranges. The 'typical' cruise enthusiast is middle-income, married, college-educated and employed, but there is also a huge market for singles and lifestyle cruisers.
Cruising is a fast-growing segment of the travel industry, with 26.71 billion dollars in annual revenue and an expected capacity of 521,000 happy travelers by 2018. The big names in the industry still dominate the scene by virtue of name recognition and amenities, but smaller, local cruise lines are beginning to make a big splash by providing flexibility and the chance to see inland waterways and exotic locations on a much more intimate footing. The Caribbean is still the destination of choice for more than one third of the market, but places like Alaska and the Mediterranean are increasingly popular.

Types of Cruises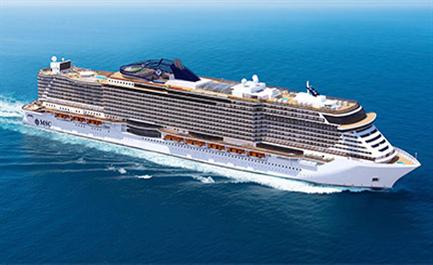 In addition to providing an all-inclusive vacation experience, cruises can give you an opportunity to have a last hurrah before marriage or parenthood, offer networking opportunities in a relaxing environment for business travelers or give you a chance to learn about different cultures while putting a little adventure in your life. They range from luxury excursions to barefoot cruises and almost everything in between. Some of the most popular types of cruises are:
– Fitness cruises that include workouts in open air, deluxe spa treatments and healthy menu options.
– Family cruises that provide an affordable way to get the whole family together for some fun in the sun during school and work breaks.
– LGBT cruises that will allow you to mix and mingle in a fun, open setting.
– Scenic cruises that travel to out-of-the-way destinations and explore ports of call in places as diverse as Asia and South America.
– Adventure cruises that are more about learning new ways to interact with nature than they are about midnight buffets and shuffleboard.
No one knows traveling like a professional, and you can put that enthusiasm to work giving like-minded explorers the chance to have the experience of a lifetime. If you're passionate about travel and you want to help people like you see the world in comfort, companies like the-travel-franchise.com/ and similar business opportunities offer the training and support you need to help make people's dreams come true. Whichever side of the travel equation you're on, cruises are shaping up to be the most affordable way to see destinations around the globe from a whole new vantage point.