Organising an Event in Dublin?
Dublin has everything you need to organise a successful corporate meeting, conference or special event. It is a buzzing and vibrant city which blends the old and the new effortlessly and offers a range of venues to suit all types of events.
The O'Callaghan hotels are a fine example of such venues. These three and four star hotels are located centrally in Dublin and each provides a range of rooms to suit all requirements. Whether you are planning a conference for 400 delegates, in which case you would be best suited to the O'Callaghan Alexander hotel, or you are looking to organise a more intimate wedding, their range of contemporary hotels can offer you exactly what you need.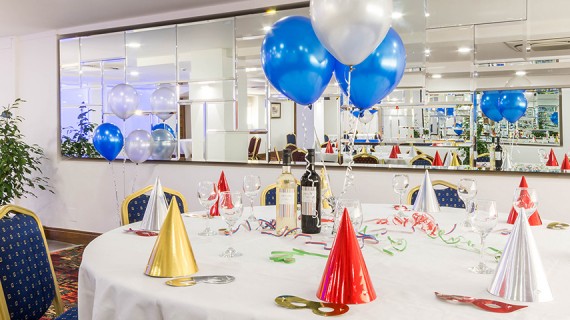 The O'Callaghan Mont Clare hotel sits at the heart of the city, right between the modern business hub of Dublin and the historic city itself. This not only makes it easy to access for both international and local visitors but, should there be time, it also opens up the possibility of exploring some of Dublin as well. Dublin is an extremely compact city, with many of the best attractions being within walking distance of the heart of Dublin. So whether you offer a short break during your conference, or want to add some history to the backdrop of your event photographs, you can do so from any one of the O'Callaghan hotels.
The other great thing about Dublin being such a compact city is that for international visitors, they are only 12km from the city centre when they land at the airport, so there is no long additional journey to worry about after their flight either. The airport itself is extremely well served with more than 60 different airlines operating here and covering over 170 different destinations. Of course, if you wanted to treat your delegates to a conference somewhere slightly warmer then there is also the O'Callaghan Eliott hotel in Gibraltar to consider.
In fact, Dublin was recently ranked as one of the best cities in which to do business and if you wanted a city which also offered a picturesque and exciting backdrop on which to conduct business then you really can't go wrong with booking the Davenport hotel or indeed, any of the others we have mentioned here. If you take the Davenport hotel, for example, you will be located within the heart of the city and easily reachable using public transport and just a short walking distance from attractions such as Trinity College, Merrion Square, the National Gallery of Ireland and Leinster House. If ever there was a time you could impress your colleagues and delegates then choosing a venue in Dublin is it.
Of course it isn't just about how great a location Dublin is, we know that facilities are also important when choosing a venue for a meeting. Luckily all of the O'Callaghan hotels offer modern amenities including high speed internet access, natural daylight and state of the art equipment.