Places to See Before You Die: Casino Baden Baden
When you hear the word "Casino", you will most likely think of Atlantic City or Las Vegas – or maybe the 1995 Martin Scorsese masterpiece starring Robert de Niro. Very few of you are likely to associate the word with its home – Italy. Casinos were private residences – country villas – used by the Italian nobility for parties and gambling before taking on a more organized form. The name got associated with gambling over the centuries, becoming synonymous to places where gambling services are offered.
Europe is not just the home of the casino, but the region with the most liberal laws on gambling. Unlike most residents of the US – home of some of the largest land-based gambling operations – Europeans are free to access the All Slots casino through the internet whenever they like. They can use their computers or their smartphones to play casino games at All Slots, make real money deposits and redeem their winnings. They are free to opt into the All Slots promotions, compete for its prizes and benefit of its special offers. US players have no such liberties – the All Slots Casino will not even accept players from the United States.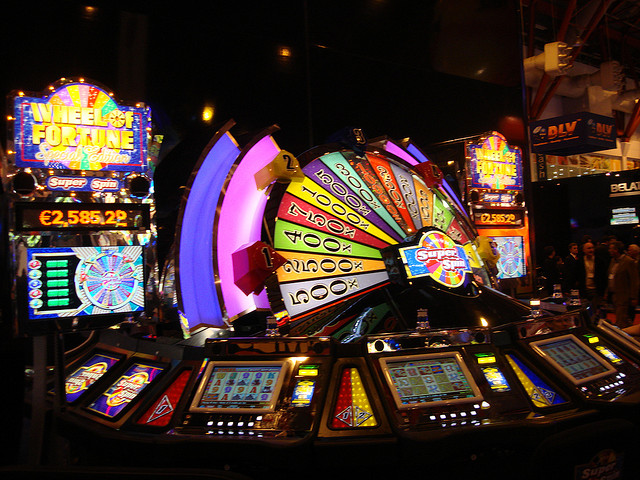 But Europe has also had its periods with much more strict laws on gambling. For a long time it was banned in several countries – major gambling centers like France and Italy – so the high society with a hunger for games had to find an alternative. Some chose Monaco, playing at Casino Monte Carlo, but many have headed to Baden Baden instead, visiting the most amazing casino resorts in the Old World.
The Kurhaus Casino in Baden Baden is even today considered the most beautiful gambling establishment of the world. Built in 1766 for the Margrave as a place of residence and a facility to host spa guests, the building was expanded several times, with several ball rooms and other areas added which could house gaming tables. In the early and mid 19th century more rooms were added – a reading room, a gambling room, a restaurant, a theater and several side rooms for private parties and smaller balls. By the beginning of the 20th century the resort was expanded even further, with rooms decorated in the style of Louis XIII to Louis XVI. The aim was to impress visitors with the new rooms' splendor, which was reached – the premises were visited by famous personalities, including composers Hector Berlioz and Franz Liszt and Johannes Brahms. After a period of turmoil and downfall, especially during the World Wars, the Kurhaus has once again back to its former fame by the 1950s. Since then it has been expanded several times, and has become the scene for a series of social and cultural events. It hosts events like the Sports Personality of the Year (since 1960), the Baden Business Ball (since 2005), or the "fine" lifestyle fair (since 2009).
---
Image by PennySlots,tedmurphy Under Creative Common License.