Events Galore in São Paulo
São Paulo is buzzing with high fashion, traditional religious influences and a fantastic carnival spirit. With so many events and activities happening throughout the year, it's no wonder that Brazil's largest city has become one of its most popular tourist destinations.
Here are just some of the upcoming events in São Paulo, which should capture the attention of locals and visitors alike:
Sunday Recitals at the Fundação Americano
Sunday 29th September 2013
The striking modernist house is the fortnightly host of the Sunday morning classical music recital. The ground floor room has a capacity for 100 visitors and will be the setting for a rotating programme of guest pianists, string quartets and singers. Afternoon tea and lunch will be available in the Foundations café following the performance.
Lucien Freud 'Corpos e Rostos'
Until Sunday 13th October 2013
MASP
The work of the famous post-war artist, Lucien Freud will be arriving in Brazil for the first time, as an extensive collection of paintings, prints and photos go on display at the MASP. The exhibition focuses on a number of Medias used by the artist, including print-making, engraving and six of his paintings.
Brazilian Series of Poker São Paulo Millions
Thursday 28th November – Wednesday 4th December 2013
TBC
Engage in some heated action against the best in the poker industry. The Brazilian Series of Poker São Paulo Millions event will conclude Season 8 of the poker tour and features a $2,200 buy-in. Satellite qualifying tournaments for the BSOP are available online, so start learning the rules, practise, and you could be in with a chance of winning a seat at this fantastic live tournament.
Caixa de Cinema
Until Tuesday 31st December 2013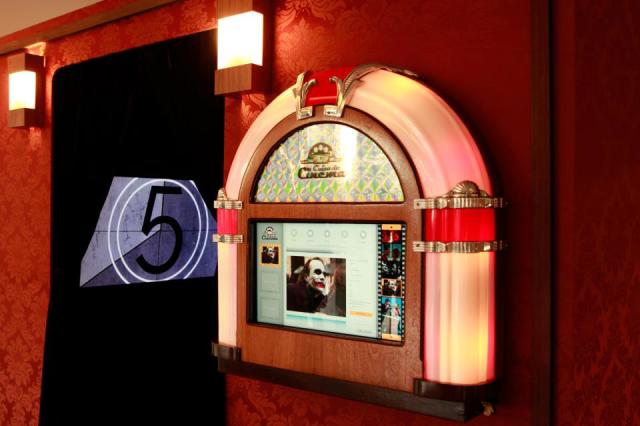 The Caixa de Cinema is a celebration in the evolution of broadcast entertainment. The photo-booth shows visitors a selection of memorable movie scenes in an intimate two-seated setting. Created from 120 classic cinema scenes, the clips feature moments from Pulp Fiction, Wizard of Oz and City of God. This creative installation is well worth checking out.
Exposição de brinquedos
Until Sunday 2nd February 2014
SESC Pompeia
Thirty years since the opening of the SESC Pompeia toy exhibition, the Mais de Mil Brinquedos para a Criança Brasileira will welcome more than 1,000 toys in a larger version of the same show. Visitors to the immense toy factory can scoot through tunnels, climb ropes and pass along conveyor belts as they engage in this fantastical event, discovering classic toys such as spinning tops, building blocks and papier mâché dolls as they go.