The Ultimate List of Things to Do in Madrid with Kids
Madrid, the capital city of Spain, is a lively metropolis known for its rich culture and world-class attractions. Visitors from all over the world come to the city to experience all that it has to offer and traveling families are no exception. In fact, the Spanish capital is one of the most family-friendly destinations in Europe and has plenty of opportunities for fun and activity for you and your kids.
From its host of public spaces with child-friendly spots to the zoos and amusement parks, you are spoiled for choice when looking for family-friendly things to do in Madrid. To help you plan out your trip, here are some of our recommendations on the best things to do in Madrid with your kids. Don't forget to use a Madrid luggage storage service for a convenient and hassle-free time with your young ones.
1. Check out the rides at Parque de Atracciones.
Situated just about 4 kilometers west of the city center is the Parque de Atracciones, which is one of Madrid's most renowned amusement parks. Needless to say, the park is a top choice for families visiting the Spanish capital as it offers plenty of fun activities for children of all ages. The park is divided into four different zones, namely Tranquilidad, Naturaleza, Nickelodeonland, and Maquinismo. One of the highlights is the Abismo, which is said to be the only one of its kind in the world and goes at an impressive 100km/h.
2. See amazing creatures at the Zoo Aquarium de Madrid.
Found within the Casa de Campo public park, the Zoo Aquarium de Madrid is a must-visit for families traveling in the city. Founded in 1770, the 20-hectare zoo and aquarium is one of the biggest in the country and has become a popular tourist attraction over the years. At present, there are more than 6,000 individual animals across 500 species housed in the zoo; it is also one of the few zoos in the world to serve as a home to giant pandas. Your kids will surely love spending their day seeing some unique animals and watching the live shows being held here regularly.
3. Hang out at the Parque del Buen Retiro.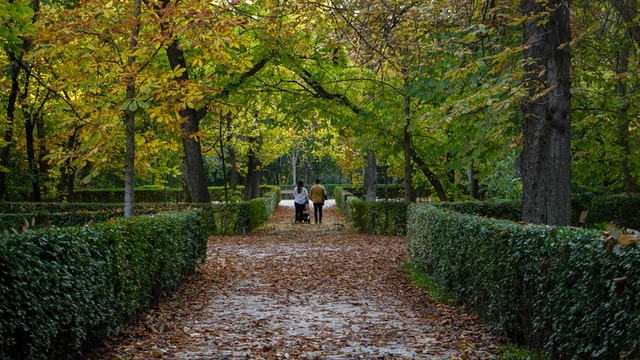 Photo by Josefina Di Battista on Unsplash
Also known in English as Retiro Park, this public park is perhaps the most famous green space in all of Madrid. Situated right in the heart of the city, the park covers 350 acres of land and is home to pretty much anything you can think of – from well-maintained gardens and boating areas to running and cycling paths and picnic spots. You can also catch some live performances and art exhibits here regularly. Retiro Park is a great outdoor space for your children to play in and gives you a glimpse of the laidback lifestyle in Madrid.
3. Race to the finish line at Carlos Sainz Go-Kart Center.
If you feel like doing something thrilling, then the Carlos Sainz Go-Kart Center is a stop you shouldn't miss when in Madrid and can be enjoyed by both you and your children. It is the biggest go-kart track in Europe and is considered one of the best kart circuits in the region, featuring both indoor and outdoor circuits. The team here is composed of expert go-kart drivers who can teach your kids all of the necessary skills to go-karting. For children who aren't ready to get behind the wheel, the complex also features a large indoor playground where they can hang out and play.
Wander around the Madrid Rio.
The Madrid Rio is a massive outdoor park that extends about 2 kilometers long and is situated along the banks of the Manzanares River. The spot is the perfect place for a family day out as it has 17 different play areas where you and your children can engage in fun outdoor activities. Some of the amenities found at the park include a football field, skateboard rink, playgrounds, zip lines, slides, rope bridges, cycling paths and so much more. There are also several restaurants and bars found near the park where you can stay and relax while your children play.
Try amazing food at the Mercado de San Miguel.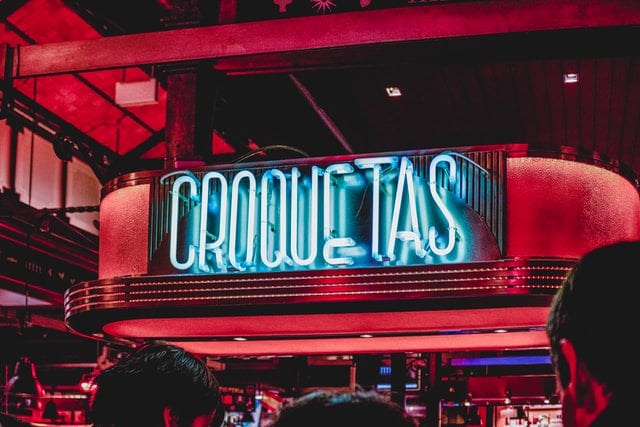 Photo by Andrés Alagón on Unsplash
If you have plenty of activities planned for your trip to Madrid, it is only right that you and your family get proper fuel to power through the day. While there is no shortage of good food and restaurants in the Spanish capital, one of the best areas to get some grub is the Mercado de San Miguel. The market, which has been operating for over a century, is an excellent choice if you want to try a little bit of everything; with over 30 stalls to choose from, you can try portions of the best that Spanish cuisine has to offer – from croquetas and tapas to paella and churros.
4. Visit a ludoteca in the city.
One of the most unique things you will encounter in Madrid is a ludoteca, which are play centers that offer activities for children. Not your ordinary kindergarten or daycare, a ludoteca has plenty of opportunities for education and fun through a number of activities – be it English lessons and street dance classes to yoga and infant massages. These ludotecas are headed by early childhood experts to ensure that your kid gets both an entertaining and meaningful experience. Some of the most renowned play centers in Madrid include Ludoteca VeoVeo, Espacio Kikiriki, Ludoteca Cambalaches and La Bolsa Magica.
5. Get wet at the city's amazing water parks.
If you happen to be in Madrid during the summer, an ideal way to spend time in the outdoors with your children is by visiting one of the many fun and incredible water parks in the city. One of the best options that you have is the Parque Warner Madrid, aka Warner Brothers Park, which is located in San Martin de la Vega. Easily accessible via public transportation, the park has over 42 adrenaline-pumping attractions, including their famous water park known as Parque Warner Beach. The water park features two water play areas, two wave pools, and a lazy river. Another great water park worth visiting is the Aquopolis Villanueva, which is packed with fun amenities such as swimming pools, giant slides, toboggans, and an actual beach with hammocks.