Best Things to Do in Aruba- Caribbean Attractions & Activities
The Carribean island of Aruba may not be as famous as Antigua or Jamaica, but it still boasts a tourist footfall of over a million tourists each year. It doesn't matter if you have a shoestring budget or if you are looking for a lavish, romantic getaway, there is no shortage of things to do in Aruba.  Aruba is one of the most beautiful places in the world, and has something unique to do for everyone.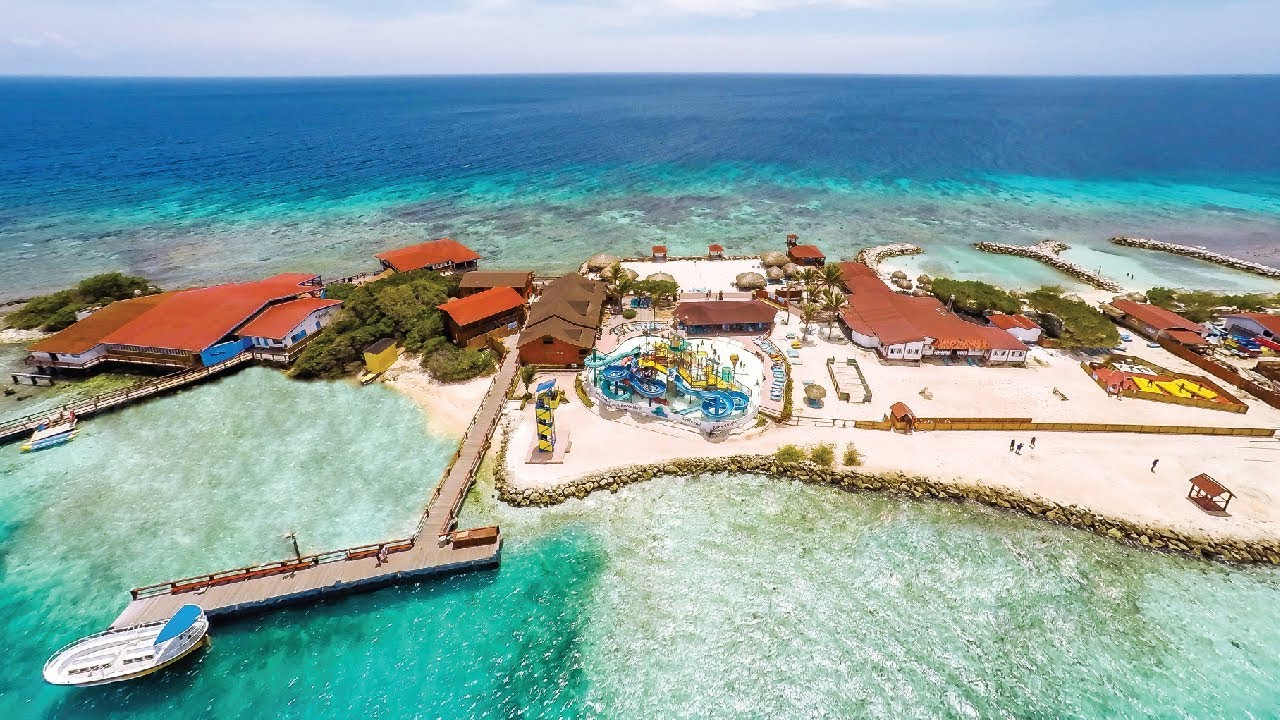 Aruba has beautiful white sandy beaches, vivid blue sea, rugged outdoor sports, colonial architecture, cultural diversity and a wide variety of flora and fauna.Thus, Aruba has a wide range of activities and sights to offer to tourists of every kind, and is the perfect island getaway. The Aruban economy is significantly dependent on tourism, so there are a wide variety of things to do here, and the locals are very friendly.
Aruba's geographical location and breadth is perfect, because it is not big enough that you will miss out on tourist attractions if you are there for a few days. It is also small enough to be explored within a few days, and with a large number of things to do to fill your time.
The island has a wonderful, year round beach weather, and is an ideal escape during winters. The tropical weather is neither extreme nor uncomfortable, making it perfect for outdoor activities. Aruba is also safe because it is out of reach of the 'Hurricane Alley' so that you can explore and do all the things you want to do without any worries.
Where to Stay in Aruba
The picturesque island of Aruba caters to people of all tastes and budgets, and each accommodation will provide a distinct set of things to do. You can splurge on a luxurious beach side resort for a romantic stay at Palm Resorts or the swanky Ritz Carlton, or a more modest stay at Monserat Resort. You can also opt for a hostel in the capital city, Oranjestad, or a cosy Airbnb, if you are on a budget. Each accommodation is unique, and offers a wide variety of things to do by virtue of location.
20 Best Things to Do in Aruba
The calm beach waters and rich diversity ensure that there is never a shortage of things to do in Aruba for tourists and travellers of every kind. If you have a lot of questions like "what should I visit in Aruba? What are its top attractions? What are the best activities in Aruba?", you have come to the right place. This article will answer all the questions you have. Here is a list of all the things you can do in the picturesque island of Aruba:
Arikok National Park
The island of Aruba is not just a paradise for tourists but also for wildlife. 20% of the island's landmass is a protected national park, which houses a wide variety of geological, cultural and historical sites, its breathtaking coastline and local flora and fauna. The best part about this is that you can choose to go into the wild on your own, or you can opt for a guided tour with experts who will illuminate you, and will also organise some fun filled activities. A visit to the national park is among the most interesting things to do in Aruba.
Snorkelling
The calm blue waters of Aruba and its rich aquatic life make it a perfect spot for snorkelling, and is an activity that you cannot miss doing in Aruba. Swim among brightly coloured fish and turtles, explore the coral reefs, or go the offbeat track by going for some late night snorkelling and seeing a different world. You can also book private or semi-private tours as well.
Cave Exploration
Of all the endless things to do in Aruba, this one is definitely the most unique experience. Located at the edge of Arikok National Park, these caves are not overcrowded with tourists and are a must visit. In fact, there are hardly any people here, making it the perfect, off-beat thing to do. The caves are unique natural formations and are filled with ancient cave paintings, stalactites and stalagmites. Fontein Guadirikiri Caves are among the most popular. You can also ask park rangers to give you a guided tour for additional insights.
Ayo and Casibari Rock Formations
Among all the things to do in Aruba, this is the most unique. They are monolithic rock boulders, reddish brown in colour. They rise above the desert landscape, and give a beautiful view of the cacti surrounding it and the island at large. However, they are unique structures and among the most mysterious of this island as they are of a volcanic origin and have unusual shapes. They also have some ancient cave paintings carved on them. Visit this unique place and enjoy its mystery and beauty.
Relax at the Natural Pool
On the eastern coast of Aruba, the natural pool is a basin of volcanic rock formations and the sea. The natural pool is among the top attractions of Aruba. It is a great way to unwind. You can include it with the trip to Arikok National Park and club the top things to do in Aruba together. It is an adventurous outing and will guarantee a great time. Swim amongst crabs, fish and various other sea creatures and be in harmony with nature.
Admire the architecture
The capital city of Aruba is Oranjestad and it has no shortage of things to do. The very city and its beautiful buildings are a major attraction itself. Explore the beautiful Dutch colonial buildings in the capital city on foot and visit Fort Zoutman, which was built in 1796 and is now a museum displaying colonial artifacts. By visiting these places, you will be able to step into Aruba's past, making it a very interesting experience.
Things to do in Aruba- Shipwreck diving
The most unique thing to do in Aruba is shipwreck diving! There is a large number of wrecks to choose from, and are suitable for everyone, be it beginners or expert divers. You can explore cargos deliberately sunk during the second World War, two airplane wrecks, an oil tanker and a freighter. All these shipwrecks are now home to a wide variety of aquatic life. You can spot turtles, stingrays and brightly colored shoals of fish, making it a beautiful activity to do.
Hike Amongst the Cacti
While Aruba is famous for its clean beaches and the blue sea that surrounds it, it is also home to a wide variety of cacti. The cacti have very important ecological roles and are an important source of medicine for the locals. A hike through the landscape of cacti is an interesting thing to do, for you will see both tiny and tall cacti, making it a fun filled and eye opening way to spend your time.
Adventure Activities in Aruba- Parasailing
If you are more adventurous, you can opt for parasailing in Aruba and get a breathtaking view of the island and its natural beauty. You can go alone, or in twos and threes. This activity is widely offered and enjoyed by all those who look for offbeat things to do in Aruba. Everyone sees the blue seas and dandy beaches of Aruba, but by going for this activity, you will get an aerial view of the island and get to savour it.
Visit the Art District at San Nicolas
San Nicolas has developed into an art district over the last few and is amongst Aruba's top attractions. It is the central location of the  yearly Aruba Art Fair (AAF) which exhibits the art works of both local and international artists. You can attend this festival if you go there in September. Another interesting activity to do in San Nicholas is to admire the Mosaic benches on the entire street. These benches are beautiful works of art that show Aruba's history, culture and lifestyle. You can also admire the wide variety of wall art and graffiti on the street, and fill your time with an artistic activity.
Water sports
The calm sea of Aruba makes it an ideal site for a wide variety of water sports. Water sports are a big attraction in Aruba, and some of the things to do are kitesurfing, windsurfing, deep sea fishing, water skiing, sea scooter, to name a few. The wide variety ensures that there is a thing to do for every adventurer in Aruba.
Wilhelmina Park
If you are tired of all the adventurous things that you have been doing in Aruba, you can relax by going for a walk in the beautiful Wilhelmina Park. It has numerous old trees and mansions and is surrounded by stately mansions. It has a rich history and dates back to 1888 and is a favourite spot for locals and tourists alike. You can cycle or walk, or enjoy a scenic picnic in the park.
This small island off the coast of Aruba is among the country's top attractions and is a must visit place. You can snorkel in its coral reefs, go for water slides and rides and enjoy a typical beach day of fun and relaxation. This is a great option for those looking for some privacy.
Things to do in Aruba Beach Front
A visit to Aruba is incomplete without the most sought after thing it has to offer: the beautiful beaches. Spend the day soaking in the sun and going for a dip in the water, and swimming in the natural pools formed by the sea. It is the best way to unwind after spending your time doing all the things mentioned here. Sometimes, the best thing to do is take a step back and relax.
Aruba Jeep Safari
If you are an adventurer who is always looking for new things to do, then you can go for a dynamic Jeep Safari in Aruba. The northern side of the island is its volcanic side and you can hop into the jeep for the adventure of a lifetime. You can cover two national parks and the natural pool through this safari. In addition, You can also go cliff jumping, if you are looking for more adventures things to do. And You can go with a tour guide who will ensure that you can see everything that Aruba has to offer. Visits to California Lighthouse, Altovista Chapel, Bushiribana Goldmill Ruins and Wariruri Natural Bridge through jeep safari will ensure that you cover all the things to do and sites to see in one trip.
Explore the Butterfly Farm
A visit to the Butterfly Farm is among the most scenic things to do in Aruba. Spend the day observing the lifecycle of the butterfly and exploring the homes and habitats of various butterflies. A vacation to Aruba can be a very educational and entertaining thing to do because it has a rich culture and biodiversity.
Aruba Aloe Factory and Museum
Aloe vera is native to the island of Aruba and is one of its top exporters. Moreover,  It has a number of medicinal and restorative properties and is in great demand across the world. A free walking tour of Aruba Aloe Factory and Museum is a very interesting thing to do and is among Aruba's top attractions. You will learn how the aloe vera gel you use frequently is grown, harvested and processed and go home more aware.
Renaissance Shopping Mall and Marketplace
This is one of the most fun things to do in Aruba if you have done all the adventure activities and just want to have some fun. This two storey mall has colonial style architecture but also has a modern twist. It is designed with open views so that you can enjoy the beautiful views of the sea while shopping, making sure that you are able to cover all the attractions that Aruba has to offer.
Explore the Cultural Scene of Aruba
The weekly Bon bini Festival is celebrated in the outdoor courtyard of Fort Zoutman where Arubans dance, celebrate, and play folk music and instruments every Tuesday in  Oranjestad. In addition, It is among the most interesting and unique things to do in Aruba, and a great way of absorbing Aruba's culture.