WHY ULTRA-LUXURIOUS CRUISE HOLIDAYS ARE THE BETTER OPTION
You are someone who loves to spend their holidays in luxury and comfort, then you must be in love with cruise holidays. Cruise vacations have always been considered among the most lavish ways of travelling around the world. The level of comfort and convenience that you can experience while going on a cruise vacation cannot be compared with anything else. All these comfort and luxuries do come at a cost though. The high prices of cruise vacations have kept many budget travellers wary of them. And if you want to experience the best of the best, then you have to shell out even more money to book an ultra-luxurious cruise. However, you can be sure that the extra money that you spend on an ultra-luxurious cruise will be totally worth it. Here are a few reasons why you should always prefer an ultra-luxurious cruise holiday over a normal one.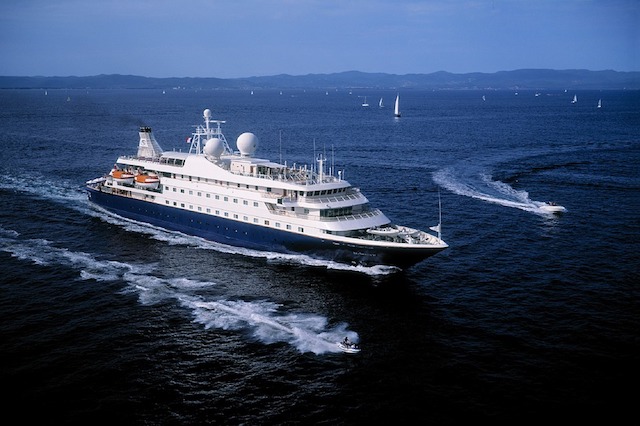 Unprecedented level of comfort
Did you think normal cruises were comfortable? Well, you must try out an ultra-luxurious cruise. The amount of comfort and luxury you will experience will surely exceed your expectations. From the moment you set foot on the cruise-ship, all your needs will be taken care of by our highly-trained, skilled and extremely friendly service crew. Also, you won't ever have to worry about getting an inside cabin. All the cabins of most of the ultra-luxurious cruise ships have balconies so that you can enjoy the beauty of the sea from the comfort of your own bed. The furniture and the fixtures of your cabin will also be top-end to make sure you have the most comfortable journey.
Top-end luxury
Along with comfort, ultra-luxurious cruise holidays surely make themselves their money's worth in terms of luxury. From world-class gourmet food to top of the line beverages, to grand onboard performances and entertainment shows, these cruises will sweep you off from your feet with the most high-class luxurious vacation experience possible.
Off the beaten path destinations
The ultra-luxurious cruise ships are much more luxurious than the regular liners, as well as much smaller in size too. The smaller size of these luxury vessels allows them to explore areas which the mainstream mega-ships cannot reach. That is why you will get to travel to lesser-known places which you wouldn't have been able to visit if you had opted for a normal cruise.
Meet new friends
Ultra-luxurious cruises are generally booked by people who have reached a certain position in their lives. You can be sure to find a lot of interesting, successful and like-minded people on your cruise ship. It can be a great opportunity to make new connections, and new friends.
Better value
This might sound a bit odd at first, but the level of service and experience that you get when you upgrade to an ultra-luxurious cruise really provide you with a much better value for your money. In most of the cases, you will be served much better food and much more expensive beverage. You will get to explore places which will give you a one of a kind experience. Your journey will be much more comfortable. All in all, in terms of utility, you can be sure to receive much more for the amount you pay to upgrade.