Vacation In Tel Aviv In 2016
Tel Aviv is one of the most interesting of the cities you could visit in Israel because of the mix of culture, history and modern entertainment. The Bauhaus architecture is something else and people from all around the world want to experience the vibrant lifestyle that Tel Aviv is renowned for. Unfortunately, the city is not currently considered by many that want to come to Israel, with Jerusalem being the highest draw. If you want to have a great vacation, make sure you will consider Tel Aviv. Here are some reasons why.
Architecture and Art
We already mentioned the Bauhaus architecture and we should add that art lovers can experience something really special thanks to Design Museum Holon and the renowned Tel Aviv Museum Of Art, which always has a really interesting collection of international and local artists. The entire city can be seen as a large painting so art is pretty much normal in Tel Aviv.
Tel Aviv Beaches
If you love the beach, Tel Aviv should be on your list when you plan an Israel vacation. The west side of the city faces the warm Mediterranean Sea and offers 9 miles of well-maintained beaches. If you want to go surfing, the experience will be great but you can also enjoy the sun and have a lot of fun as an entire family. There are various beaches that offer sports fields and that are really clean. Enjoy the capoeira dancers that go to Banana Beach and never neglect Frishman and Gordon beaches.
Stellar Accommodations
Another great thing that you should know about organizing a Tel Aviv vacation is that there are many hotels in Tel Aviv that are world renowned. Dan Tel Aviv Hotel is probably the best hotel in Tel Aviv, which was opened in the year 1953 and is now seen as among the very best because of the great location and the really high list of great amenities offered. There is a seawater pool that is available and it is normally easy to find a room since there are 286 available with WiFi, great furniture, tech equipment and wonderful Mediterranean views.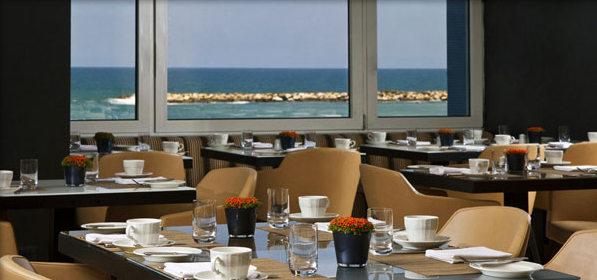 Dan Tel Aviv
Shopping
There are so many markets available in Tel Aviv, each offering something really special. You will want to consider the flea market close to the Old City if you want something vinyl and the Carmel Market if you are looking for some exotic spices and herbs. Those that really love food want to go to Sarona Market since the indoor culinary complex now offers great restaurants like Arais, wine shops and food stalls.
If you do not want to visit one of the various markets that are constantly organized in Tel Aviv, other options are available. We should mention Agas & Tamar for jewelry, Sharon Brunsher for wonderful dresses, Daniella Gelfer for great colorful clothes and Zielinski & Rozen for perfumes.
As you can easily notice, there are many interesting options available for those that want to visit Tel Aviv. Why not take advantage of this? Organize your vacation and you will surely appreciate the experience.