13 Financial Tips to Help You Save Up for a Home
Saving up to buy a home can be a real challenge, especially for first-time buyers. Going on a financial detox might just be the thing you need to set aside enough for a down payment. Here's how:
Tip #1: Be smarter with your food shopping
Plan your meals well ahead of time. Check your fridge or kitchen supplies to see what you have before you shop. That way, you know what you should stock up on or what you shouldn't pick from the grocery store.
Tip #2: Take a long, hard look at your life insurance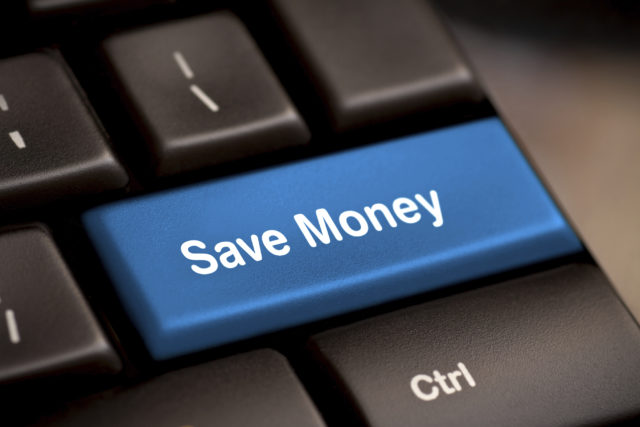 Does it seem like your premiums are on a steady rise? Then you might want to look into other options. If you aren't approaching your golden years just yet, it's a good move to explore other insurance packages that could offer the same features at less than what you're paying for now. Some insurance companies usually start tacking on extra charges onto the fees of long-time customers so beware. After all, you're so used to the company that they probably think you wouldn't check the rates and just go with the flow. That's a big no-no. If you're buying a home, you need all the funds you can get. So if this becomes a problem, just start looking for better options. When you do find them and settle on a choice, then you can gladly walk away from your old insurance company.
Tip #3: Create a budget
Budgets help you get down to the serious business of saving. Want to do another grocery run or go on a sudden shopping spree? Checking your budget and seeing what you're supposed to be spending on or saving up for is a strong deterrent to reckless splurges. A budget can you help keep your spending urges in check, especially if you can see just what's at stake if you fail to hit your saving goals.
Tip #4: Filter your budget when you can
Create a budget and then filter it. And filter it again. You'd be surprised at how much you can eliminate from your daily budget if you focus on saving instead of satisfying momentary whims. For instance, do you need that energy drink every day? If you do, then consider buying those drinks from the grocery rather than grabbing them from the convenience store. Prices are higher in convenience stores so you end up paying more for those drinks. However, if you skip those drinks or limit them to one or two per week, you could see a dramatic increase in your cost-savings.
Tip #5: Identify bad spending habits
The first step to fixing your budget is to identify which spending habits derail your saving efforts. For instance, is your willpower weak when it comes to monthly bargains and sales that you find yourself splurging on things you actually don't need but simply must have because they were on sale? Then try to carry out measures to stop you from spending. You could leave your ATM card at home and just carry around enough cash for the day. Or you could
Tip #6: Get your emergency fund going
One of the hallmarks of being financially on-track is having an emergency fund. When you're planning to buy a home, you'll need to be prepared for anything that could possibly happen, including emergencies. So if you lose your job or get into an accident, you won't have to dip into your savings in order to pay off your expenses. With enough set aside, you could keep up with your monthly mortgage payments, pay for your treatment if the insurance doesn't cover it and have enough left over for your living expenses, at least until you get back on your feet.
Tip #7: Stop smoking
Smoking doesn't just kill your lungs, it kills your budget too. Just calculate the costs of how much you spend on smokes every year. That's money you could already spend on something else. So if you want to an effective financial detox, try to quit that bad habit. You don't just get to extend the years in your life, you also get to extend your savings.
Tip #8: Have a support group
It can be tough to save if you're always spending time with big spenders. Try involving your family or friends in your saving efforts. Or have a saving buddy, someone who could look over your spending and tell you off in case you're in danger of breaking your budget. With friends or a partner to support you while you do your hardest to save up, you have a much better chance at achieving success.
Tip #9: Buy within your budget
That's great advice from The Star regarding homes you should look into. That logic works too when you think about your budget and the things you want to buy with it. Instead of going for expensive brands, try to find effective but excellent alternatives to those brands. You don't need an expensive shampoo or soap. You can live without an expensive brand of snacks. These should help you keep to your budget.
Tip #10: Understand your finances
Free Malaysia Today mentions the importance of knowing your finances inside and out before you buy a home. But whether you're buying a home or hot pot, you want to make sure you've got enough financial capability to cover all your expenses.
Tip #11: Use tools
There are plenty of accounting apps that could help you keep an eye on your income and savings. Some help you calculate your income and taxes too. With so many apps and sites available out there, you have all the best reasons to start looking for tools and sites to improve your saving skills. When it comes to home buying, you can use online listings. With sites like PropertyGuru Malaysia, townhouse properties should be easy enough to find, saving you time and money in the process. That's the kind of savings habit you want to develop, the kind that always looks for efficient solutions.
Tip #12: Deal with your debts
If you've got any, then it's time you start clearing them away. A financial detox means cleaning up your finances. So do your best to clean up your debts. With zero debts, you can get started in saving up for a down payment for a home.
Tip #13: Know your triggers
You know yourself the best. So if you think that mega-bag sale is going to make you spend a week's pay in a day, it's best to know that ahead so you can avoid that mega-sale like the plague. Always end up spending a fortune in sweets and cakes whenever you're feeling down? Then try other ways to help you take your mind off your problems. When you you're your triggers, you can plan better ways on how to effectively manage those triggers, if not exactly avoid them outright. Exercise seems to be a good choice. You don't just get back in shape physically. With this financial detox, you're also taking steps to ensure your finances are in tip-top shape.
It can be tough to save up for a home. But through a financial detox, you can save and come up with the funds you need a bit sooner rather than much, much later.