30 Best Places to Visit in New England
New England, located in the northeastern United States, is an enchanting region filled with history, natural beauty and cultural attractions. From sleepy coastal towns to bustling cities, New England has something for everyone. In this guide we'll highlight 30 best places to visit in New England.
30 Best Places to Visit in New England
1. Boston, MA
Boston, MA is one of the best cities to explore with historic sites, museums, dining, shopping and a vibrant nightlife. Beacon Hill's cobblestone streets and 19th-century townhouses offer an exciting adventure while Freedom Trail, North End, USS Constitution and Massachusetts State House provide other highlights for visitors. Art enthusiasts should visit Institute of Contemporary Art, Museum of Fine Arts or Isabella Stewart Gardner Museum for some inspiration.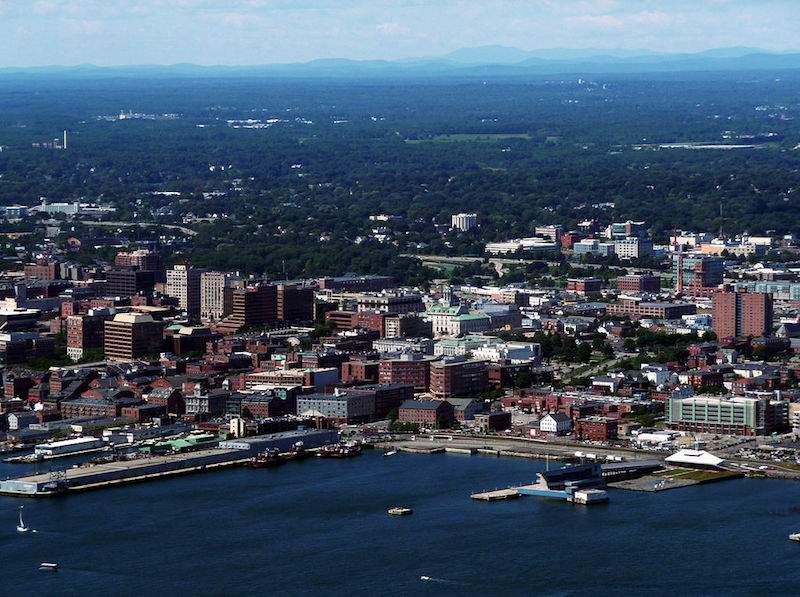 2. Portland, ME
For those searching for a vibrant city getaway, Portland, Maine is the ideal destination. From art galleries and independent boutiques to seafood restaurants and craft breweries, you'll never run out of things to do. Explore historic Old Port district, Victoria Mansion or Casco Bay's Calendar Islands on foot; whatever your preference – Portland has it all!
3. Cape Cod, MA
New England is a great destination for travelers looking to explore the best of America. From the historic town of Provincetown at its northern tip, to the wildly beautiful beaches of Cape Cod National Seashore, and the charming colonial villages dotting along its coastline, there is something here to satisfy all types of travelers. The John F. Kennedy Hyannis Museum and the landmarks like Pilgrim Monument & Provincetown Museum add a touch of history, while walking and boating through Monomoy National Wildlife Refuge or catching show at Cape Playhouse make for a fun day out! Whatever your taste may be, make sure you plan ahead during peak summer months as roads and beaches can get crowded.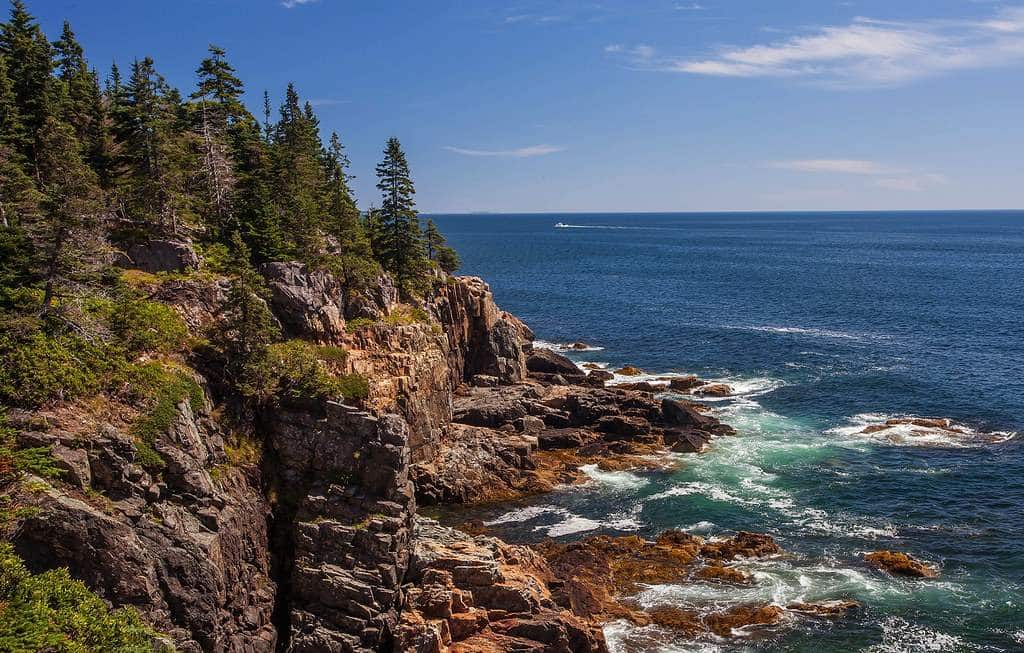 4. Acadia National Park, ME
New England offers plenty of exciting and picturesque destinations, with Acadia National Park being one of the best. Located in Maine, the park is composed of mountains, large lakes, wildlife such as seals and bald eagles, as well as a 27-mile Park Loop Road system that takes visitors to various attractions like The Wild Gardens of Acadia and Sand Beach. Southwest Harbor boasts stunning Bass Harbor Head Light and scrumptious lobster pounds. Isle au Haut is an isolated section of the park accessible by boat only which features rugged hiking trails set in bogs and marshes around freshwater Long Pond. New England awaits!
5. Nantucket, MA
Nestled in the Atlantic Ocean, 30 miles away from Massachusetts, lies the enchanting and renowned destination of Nantucket, also known as the "Little Gray Lady." Once a prominent whaling port, which served as an inspiration for Moby Dick, the island is now famous for its stunning beaches, delectable seafood, and rich seafaring heritage. Visitors can immerse themselves in the maritime history by visiting various museums and exploring the charming cobblestone streets of Nantucket Town, where grand gray clapboard and shingle homes are scattered. For a picturesque ride, cycling along Polpis Road towards Siasconset (aka "Sconset"), with its rose-covered cottages, is a must-do activity.
6. The Coastal Route
New England has some of the most stunning coastal scenery in the United States, and Highway US-1 is one of the best ways to experience it. Taking a road trip along this highway will bring you to some of New England's most memorable spots, including Kittery and its Piscataqua River, Ogunquit Beach, Rachel Carson National Wildlife Refuge, Kennebunkport, Portland, Freeport, Rockland and Acadia National Park. Don't miss out on this amazing journey!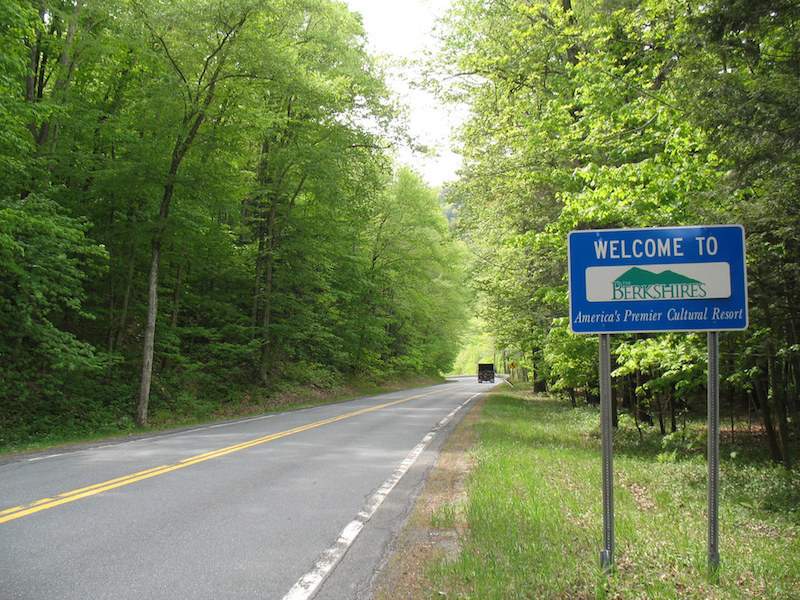 7. The Berkshires, MA
New England is full of beautiful destinations for travelers to explore. One of the best places to visit in the region is the Berkshires, a hilly region located in western Massachusetts. With its world-class arts festivals, historic mansions, and colorful forests in fall, there is no shortage of things to do. Tourists can explore the Tanglewood summer quarters of the Boston Symphony Orchestra; admire works of art at galleries such as The Clark and MASS MoCA; and enjoy theatre performances like those at Berkshire Theatre Festival and Williamstown Theatre Festival. Other highlights include the Norman Rockwell Museum, Edith Wharton's home "The Mount," and Hancock Shaker Village.
8. Martha's Vineyard
New England is full of great places to visit, and Martha's Vineyard is no exception. This largest island in the region is home to several different communities with unique characteristics. Take Edgartown, for example, which features bright Colonial clapboard homes and gardens, or Vineyard Haven that has plenty of stores. In Oak Bluffs you'll find picturesque gingerbread cottages, as well as small beaches and other natural wonders, making it an ideal spot for a peaceful escape. Summer can be quite busy on this island, but there are still plenty of secluded corners to discover if you look hard enough!
9. Newport, RI
New England boasts many beautiful places to visit, but perhaps the top destination is Newport, RI. Located on Aquidneck Island at the center of Narragansett Bay, this gorgeous waterside city has been a summer resort for wealthy families since the Gilded Age. During the summer months, visitors flock to its stunning beaches, while year-round attractions include Point district homes from colonial times with stunning antique pieces of art and marble along with imperial palaces like The Breakers (built in 1895 for Cornelius Vanderbilt), Rosecliff (a Nevada silver heiress' home designed by Stanford White), and Belcourt Castle (finished in 1894 and designed by architect Robert Morris Hunt).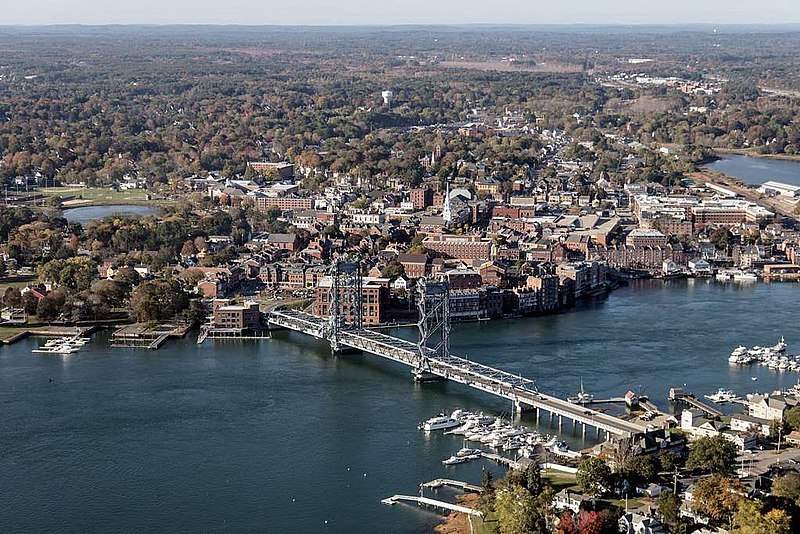 10. Portsmouth, NH
When considering a trip to New England, Portsmouth, New Hampshire should be at the top of your list. From gourmet restaurants and craft breweries to well-preserved historic homes and Strawbery Banke Museum – the living museum consisting of over 30 wooden buildings from colonial times – there's something to enjoy in Portsmouth for everyone. Don't miss the Moffatt-Ladd House, John Paul Jones House which is home to America's first great naval commander or other colonial remnants scattered throughout the city!
11. Lake Winnipesaukee, NH
If you're looking for the perfect New England vacation spot, then the Lakes Region of New Hampshire is an excellent choice. Here, you'll find Lake Winnipesaukee, one of the largest natural bodies of water in the region. Its banks feature historic resort towns like Wolfeboro and Weirs Beach as well as great adventure parks and watersports facilities. High above it all on a mountain top perch sits The Castle in the Clouds, a stunning estate built in
12. Burlington and Lake Champlain, VT
If you're looking for a memorable vacation spot in New England, Lake Champlain should be top on your list. This 150-mile long lake provides a stunning backdrop for activities like kayaking, boating, and biking along its many trails. Burlington, VT is the main city at the lake's center with tons of 19th Century architecture to explore. Other places of interest around the lake include the Robert Hull Fleming Museum of Art, Ethan Allen Homestead Museum, Saint Anne's Shrine, and Mount Independence – an important Revolutionary War fortress.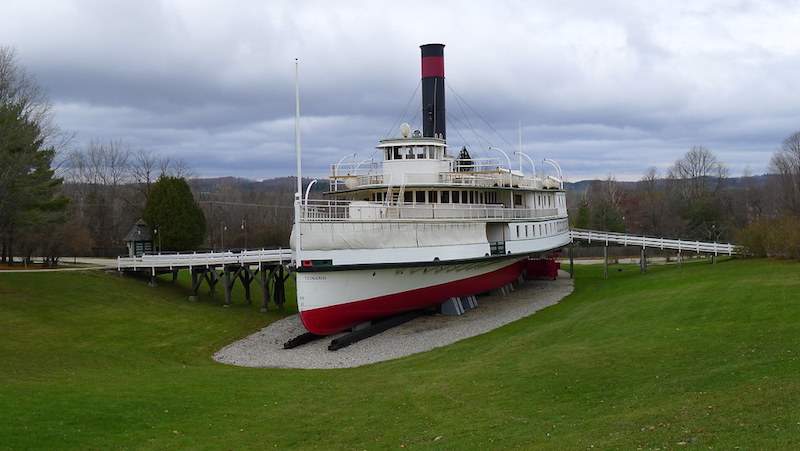 13. Shelburne Museum, VT
One of the best places to visit in New England is the Shelburne Museum in Vermont. Located just outside Burlington, it is a 45-acre open-air museum full of Americana, with over 30 historic buildings including clapboard houses from the 18th century, a giant McClure Round Barn and carousel, and a Circus Building exhibiting circus troupes of America's past. Other highlights include the Ticonderoga steam paddlewheeler, the 1785 Stagecoach Inn, and the Electra Havemeyer Webb Memorial Building which holds art collections and pieces from Webb Gallery. A trip here takes at least a full day and can't be missed!
14. Mount Washington & the White Mountains, NH
New England offers many incredible places to visit. One of the best places to experience is the stunning White Mountains of New Hampshire. The majestic mountain range is perfect for winter sports like skiing at Waterville Valley, Jackson and Loon Mountain, as well as summer activities like hiking and biking. As the tallest peak in New England, Mount Washington stands tall with its 6,288ft summit reachable via the Mount Washington Auto Road or by foot. Nature-lovers can also explore spectacular scenery along the Kancamagus Highway between Lincoln and Conway, or take on iconic trails in Franconia Notch, Crawford Notch and Pinkham Notch near Mount Washington's eastern base.
15. Hartford, CT
New England is a great place to take a vacation and there are many amazing attractions to explore. From the historic state capital of Hartford, including the Mark Twain House and Museum and the Wadsworth Atheneum which houses an impressive art collection, to the Connecticut Science Center, home to interactive exhibits that will excite the whole family, and even the Harriet Beecher Stowe Center dedicated to the author of "Uncle Tom's Cabin" – there is something for everyone in New England! Don't forget to check out the Old State House and Museum of Connecticut History where you can view the original 1662 Connecticut Royal Charter as well.
16. Stowe, VT
For a perfect New England winter getaway, make your way to Stowe, Vermont. As the location of the Trapp Family Lodge from The Sound of Music and home to the highest mountain in Vermont (Mount Mansfield at 4,395 feet), there is plenty to explore in this picturesque town. From skiing magnificent slopes at Stowe Mountain Resort to dining at delicious restaurants along Route 100 (main street) and Route 108 (Mountain Road), you can enjoy spectacular views both on and off the slopes while visiting Mount Mansfield peak visitor center. With its charming 19th century village, friendly people and abundant activities, Stowe is an ideal destination for winter fun.
17. Lexington and Concord, MA
New England offers a wealth of fascinating historical sites for those interested in visiting some of the most significant places from the Revolutionary War. Lexington and Concord, just outside Boston, are particularly notable for being the site where it all began. There, visitors can explore various monuments, museums, visitor centers dedicated to the battles fought and learn about the brave patriots who drove off British soldiers. Minute Man National Historical Park preserves Battle Road, while nearby attractions include Orchard House (Louisa May Alcott's home), Wayside (Nathaniel Hawthorne's residence), and Ralph Waldo Emerson House (famous essayist and poet).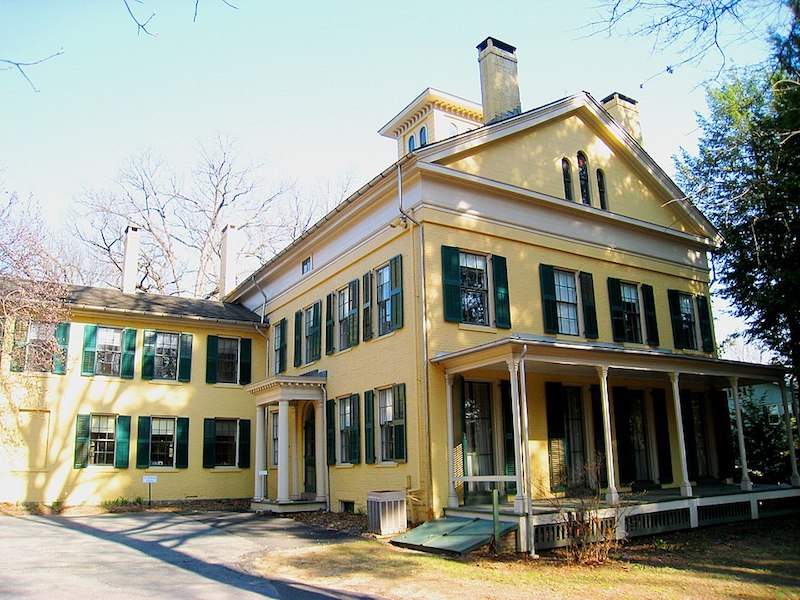 18. Emily Dickinson Museum, MA
New England is home to many amazing attractions and if you're looking for a literary journey, Amherst, Massachusetts is the place to visit. At the Emily Dickinson Museum, visitors can explore her birthplace and family home – The Homestead – as well as the nearby residence of her brother Austin and his wife Susan Gilbert, who was also a close friend of Emily. Guided tours of both buildings divulge intriguing stories about the hermit poet and provide glimpses into some of her personal effects like her desk, where her manuscripts were found after her passing. Moreover, you can even pay your respects at Emily's final resting place in West Cemetery off Pleasant Street.
19. Monhegan Island, ME
If you're looking for some of the best places to visit in New England, Monhegan Island is definitely a must-see. Situated off the coast of Maine in the Atlantic Ocean, this tiny island features beautiful 1824 Lighthouse, quaint village inns and picturesque clam and lobster shacks. Moreover, there are 17 miles of paths along its granite cliffs – perfect for long walks and outdoor exploration!
20. Cambridge & Harvard, MA
Located in Cambridge, Massachusetts, right across the Charles River from Boston, Harvard University and the Massachusetts Institute of Technology draw millions of tourists a year. The former, founded in 1636, is home to the Fogg Art Museum which features Impressionists and Picasso drawings as well as the natural history museum which houses massive dinosaur fossils. Meanwhile those heading to MIT can get awestruck by Frank Gehry's Stata Center (2004), or take a peek into their high-tech museum with its collection of holograms and robots. For those who want to explore outside museums and academic buildings, there's plenty more – from chilled-out cafes and bars in Cambridge to wandering around the university's sprawling campus at MIT. New England has it all for travelers looking for a historically-rich rich art-and science-filled experience!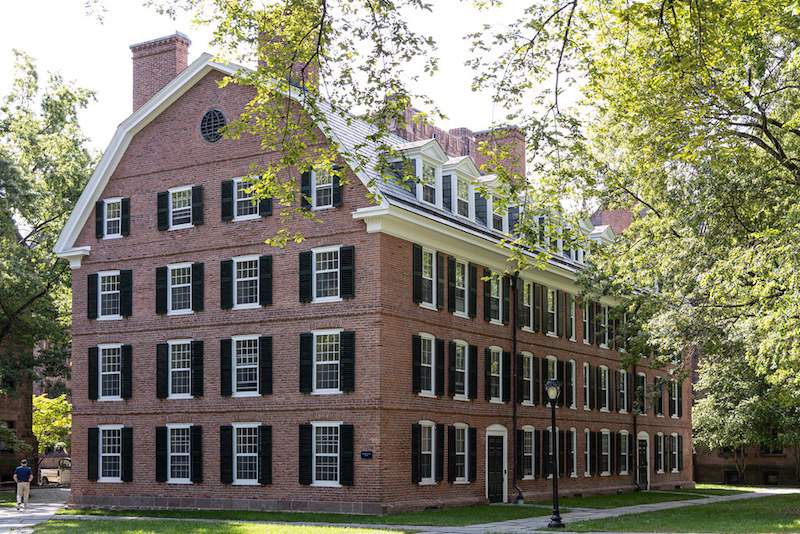 21. New Haven and Yale University, CT
New Haven in Connecticut is the perfect destination for those seeking a mix of culture and entertainment. This lively city is renowned for hosting the famous Yale University campus. Visitors to New Haven will be delighted to discover its myriad attractions – from the Louis Kahn-designed Yale Center for British Art and Yale University Art Gallery, both of which are free, to the jaw-dropping collection at the Peabody Museum of Natural History. Those looking for shopping and dining experiences won't want to miss Chapel Street, full of bookshops, boutiques, cafés, and student bars. Plus there's an Italian District offering some of the finest restaurants in the region – New Haven is known for its delicious pizza! Pepe's (founded in 1925 by Italian-born Frank Pepe), Sally's Apizza (founded by Frank's nephew Salvatore Consiglio in 1938), and Modern Apizza (1934) have long been go-to spots.
22. Salem, MA
New England is a region rich with history and culture, offering many interesting sights for a memorable family visit. In Salem, Massachusetts, you'll find a wealth of witch-related attractions like the Witch Museum, Witch House and Witch Dungeon Museum that are great for older kids. In addition, Salem's waterfront is protected by the Salem Maritime National Historic Site, where you'll find the famous House of the Seven Gables from Nathaniel Hawthorne's novel of the same name. And don't forget to check out Peabody Essex Museum for an amazing collection of Asian artifacts and culture.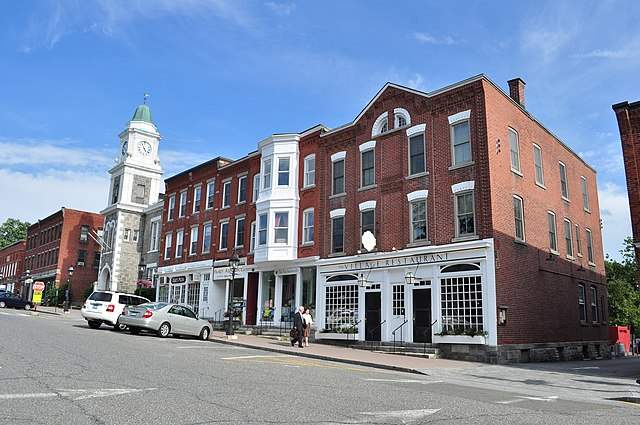 23. Litchfield Hills, CT
New England is a beautiful corner of the United States, and there are many wonderful places to explore. One of the top spots is in northwestern Connecticut. Here you can find Litchfield Town Green, historic Washington, antique Woodbury, Lake Waramaug, Kent Falls State Park, the covered bridge at West Cornwall, and Yale Summer School of Music in Norfolk. Don't forget to enjoy the picturesque villages and woods along the way!
24. Ben and Jerry's Factory Tour, VT
Are you looking for the best places to visit in New England? Look no further than Waterbury Center! It is home to the famous Ben and Jerry's ice cream factory, offering tours of the iconic business, a short film, and samples of their famous flavors. You can also find Cold Hollow Cider Mill and Smugglers' Notch Distillery, among other attractions. With so much to see and do, Waterbury Center should definitely be on your list when planning your New England trip!
25. Basketball Hall of Fame, Springfield, MA
New England offers countless remarkable destinations for a vacation. One of the best places to visit in New England is Springfield, Massachusetts. Aside from being home to incredible scenery, Springfield also has a fascinating history. It is here that Canadian-born James Naismith invented the modern game of basketball back in 1891 – visitors can learn more about this feature attraction through the Basketball Hall of Fame, which celebrates its heritage with interactive games and exhibits dedicated to its inventors and past players. Don't miss out on this unique experience!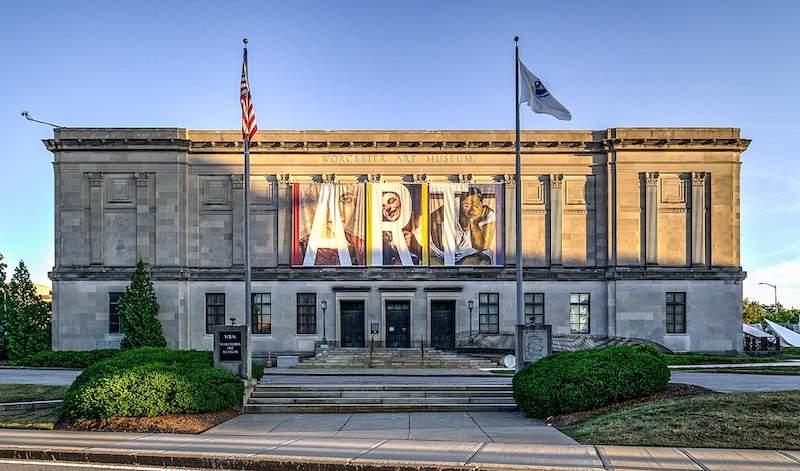 26. Worcester Art Museum, MA
New England is home to many incredible vacation destinations that should not be missed — such as Worcester and its world-renowned art museum! There you can find a 12th century French chapter house as well as a variety of impressive Italian Renaissance and American paintings. Additionally, some of the most stunning pieces are on display in the Qing Dynasty Chinese jade collection. All in all, Worcester is definitely one of the best places to visit!
27. Canterbury Shaker Village
If you're seeking to explore New England's fascinating history, New England offers plenty of exciting places to discover. A must-visit is the Shaker Village Museum in Hancock, Massachusetts – one of only a few remaining complete Shaker villages in America with all its main buildings intact. Visitors can learn about these religious sects and get an authentic taste of their lifestyle by taking a self-guided tour through this outdoor museum.
28. Saint-Gaudens National Historic Site, NH
New England has some of the most beautiful and historical areas to explore in the United States, including the Augustus Saint-Gaudens National Historic Site. Located outside Cornish village in New Hampshire, this site highlights the 19th century studios and gardens of renowned sculptor Augustus Saint-Gaudens who dedicated his career to such immortalized pieces as the Shaw Memorial in Boston and General William T. Sherman Monument in New York City.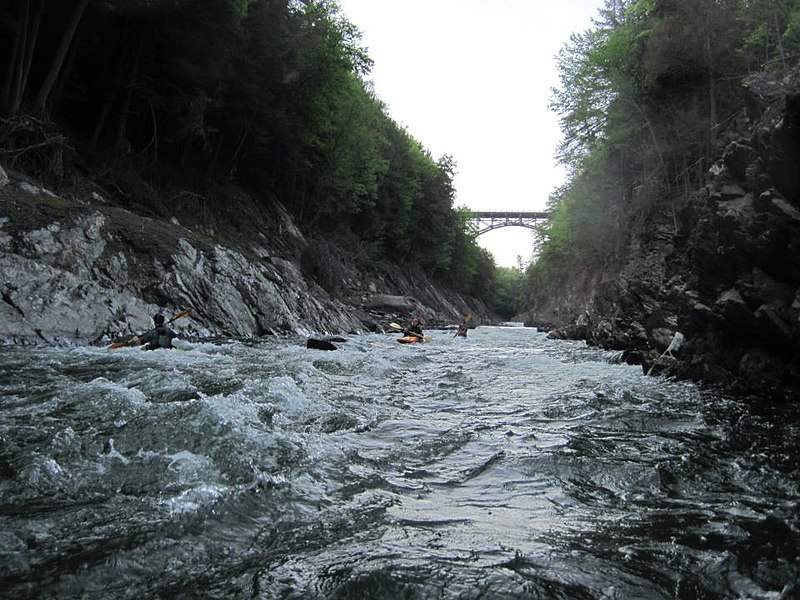 29. Quechee Gorge, VT
New England is home to some of the most stunning places to visit, and Quechee State Park in Vermont should definitely be on your list. At 165ft deep and tree-lined, it's a sight to behold. You can take in the views from the bridge running over the Ottauquechee River or explore its trails. It's especially beautiful in fall when the trees take on a riot of color.
30. The Long Trail, VT
For those looking to explore some of the beautiful New England scenery, Vermont is a great place to start. The Long Trail runs for 272 miles through the Green Mountains from Massachusetts-Vermont border all the way up to Quebec, taking in some of the highest points in Vermont like Camel's Hump (4,083ft) and Mount Mansfield (4,393ft). While it usually takes 25-30 days to hike the entire trail, you can also access various points along its length for shorter day hikes.
Conclusion:
New England is a region rich in history, culture and natural splendor. From stunning coastlines to bustling cities, there's no shortage of things to see and do here in America. We hope this guide has provided you with some inspiration for your next trip to New England so that you can savor its unique charm and splendor.