4 Activities To Add To Your Bandung Itinerary
Let's be honest. Planning a vacation is exciting. In fact, studies have found that the planning part can be just as exciting as vacation itself. So be sure to enjoy every part of the process…including loading up your itinerary. Are you getting ready to visit Bandung, Indonesia? Then make sure every moment is special and memorable. These are just a few exciting activities to add to your very own travel itinerary. Think it over!
1)Visit The Unique Geology Museum
It is time to get started. To take your vacation to a whole new level of amazing. Start by booking yourself a room at a quality hotel on Traveloka.com. They have great deals on stunning rooms. Including rooms at the incredible De Java Hotel Bandung! Once you have your accommodations all set up and ready to go, it is time to begin your exciting getaway. Why not spend a little time at the Geology Museum. This is a fantastic place to learn more – and keep the whole family entertained. There are fossils, rocks, as well as unique displays on volcanoes and dinosaurs.
2)Stop By The Bandung Grand Mosque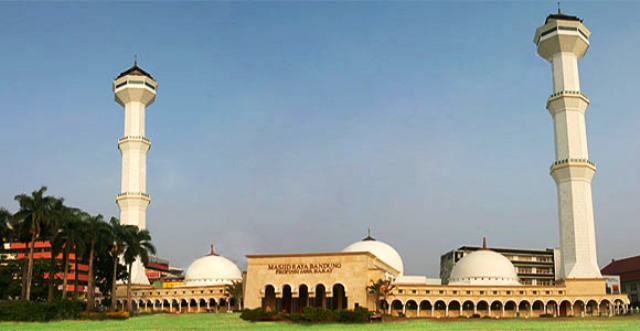 There is nothing like a great view. It can leave you in awe. Not to mention, add to your overall travel experience. If you are searching for somewhere special…. be sure to stop by the Bandung Grand Mosque. The view is spectacular! The mosque is located in the downtown centre, which makes it accessible for locals and travellers alike. During your time there? Take a look at the two towers. They are beautiful. Especially at night! Visiting the Bandung Grand Mosque is not just a good idea. It is your chance to appreciate the magnificence of the area.
3)Get Your Shop On At Paris Van Java
Love to shop? Then make sure you leave room (and money in your budget) for a shopping session on your Bandung trip. There are many different areas to go shopping. That includes local shops, markets, and of course, the incredible Paris Van Java. This modern shopping centre has everything you need. And more! Here you can find international stores, outlets, places to eat, and even a movie theatre. This is your chance to score some great deals and enjoy a fun filled day of entertainment. Be sure to add it to your travel itinerary. You won't regret it!
4)Spend Some Time At St. Peter's Cathedral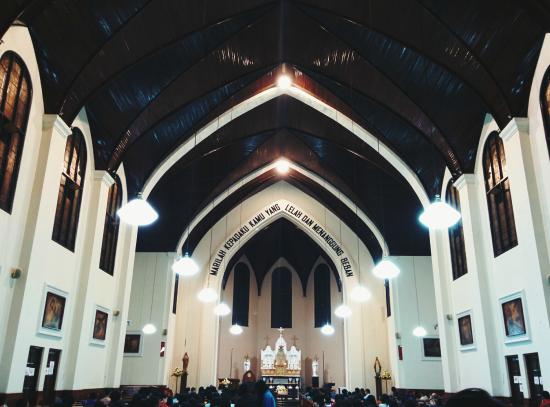 Bandung is memorable for many reasons. There is an incredible city centre, fantastic attractions, and plenty of natural beauty. Another great reason to visit? All of the historic buildings. Take St. Peter's Cathedral as an example. This church is located right next to a railway line. That gives it an incredible rustic charm. Then there is the architecture to consider. It is guaranteed to take your breath away. St. Peter's Cathedral is a must-visit spot…. not just for its incredible beauty but for all it has to offer. Attend Sunday mass if you can. This will add to your Bandung vacation in a way you will not soon forget.