4 Useful Ideas for an Amazing Self Catering Holiday in Benidorm
The enchanting town of Benidorm is one of Europe's most fascinating places for holidaymakers. With over 4 miles of beautiful beaches, and many breath-taking sights to see coupled with exciting activities, Benidorm has something to give every traveller, young and old, from all corners of the earth. But of all the things Benidorm has to offer, it's best known for self-catering holidays with its beautiful self-catering hotels. To have the best time of your life, here are four ideas for a great self-catering holiday to Benidorm.
1. Sniff out the Deals
Benidorm has lots of great self-catering holiday packages that will not hurt your bank account as much. A little searching high and low will reveal some sweet last minute deals for you and your family, which will leave you with some cash to spend on the many memorable activities the town offers its lucky visitors.
2. Try Eating Out Sometimes
Okay, it's called a self-catering holiday and all, meaning you do everything like cooking, by yourself. But, sometimes, instead of buying your own food from the supermarket to cook, try eating out. The trick is to find some nice but cheap place to eat from- and Benidorm has lots of them.
3. Select a Well-Positioned Self Catering Apartment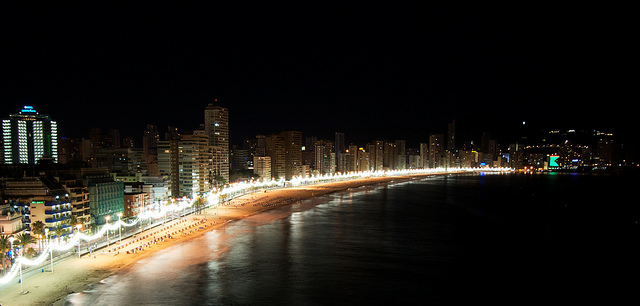 The reason you go on a holiday to Benidorm in the first place is to experience the beautiful sights and wonderful activities the town offer. To cut down on costs, try to find self-catering apartments and hotels that are closest to the most activities. For example, if you have a family with kids, you might want to position yourself near features like one of the magnificent theme parks Benidorm offers. Find an apartment near a supermarket for you to easily get your food to cook. This will cut down on unnecessary trips. If you are trying to enjoy Benidorm's nightlife, then position yourself close to some of the exciting night clubs the city offers.
4. Have Fun with New Local Foods and Recipes
This is your holiday and you are trying to have new experiences altogether. Why not try some foods you've never cooked? Benidorm's coast offers fish species you might never have had before. Or you can just pick up a local cookbook and try preparing your favourite meal in a new exciting Spanish way. It's your self-catering holiday. Have fun and make some memories.
If you are planning to visit the magnificent coastal city of Benidorm, these four tips could make for a great holiday. Benidorm remains one of Europe's largest tourist destinations pulling in millions of visitors per year. The town offers self-catering apartments for all pockets. The city also has the most exciting nightlife imaginable with its electric nightclubs and bars. What are you waiting for? Start planning your next self-catering holiday to Benidorm today. Share this article with your friends.
---
Image by 8mm & Other Stuff JohnONolan under cc license