Costa Rica Animals Give You Excitement To The Fullest
Costa Rica is rich in fauna as well as natural beauty all around. The amazing varieties of wildlife in Costa Rica attract the majority of visitors. As you come down to this place, do not miss the Costa Rica animals. They will win your heart within a second. No other feeling can beat this happiness. If you are a lover of animals, this place is just for you.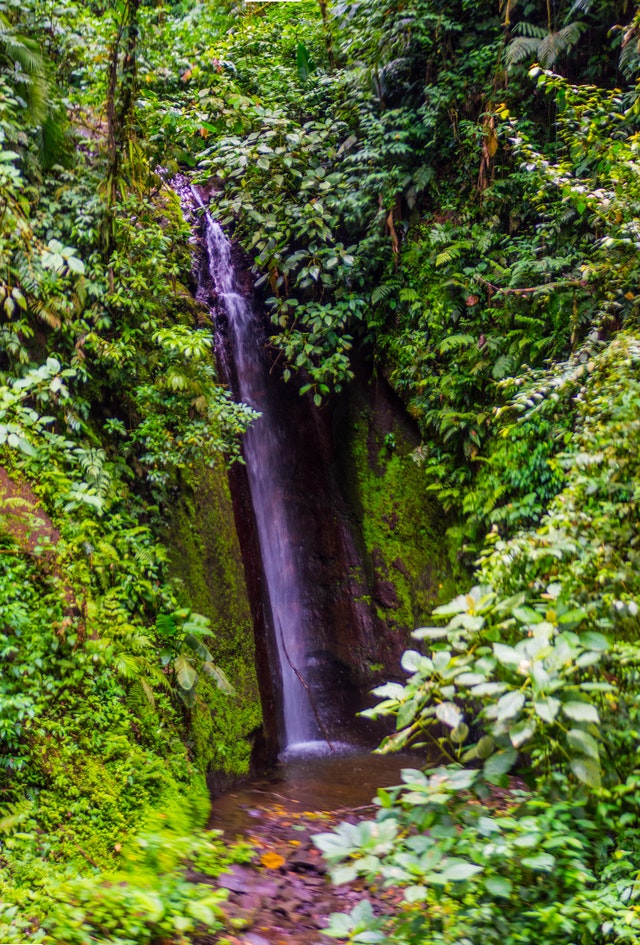 Costa Rica is not a big country in Central America. However, the dense forests and soothing climate make it a lovely holiday destination. When some people love mountains, some others are crazy about jungles. The animals in Costa Rica can be the source of incomparable amusement to these visitors.
Varieties Among The Costa Rica Animals
Here is a list mentioning the famous animals in Costa Rica. Moreover, you may find some rare and endangered species as well. The bundle of joys will bring an instant smile to your face. Look at the innocent faces and admire nature's incredible creations. Oh, how people long to take home some of these cute Costa Rica animals!
Toucan:
Call it the oddest bird in this whole world. Toucans come in small sizes with curved beaks. Furthermore, you can find almost six different varieties of Toucans in Costa Rica. Therefore, it is proof of the unique wildlife in Costa Rica. You can spot these beautiful birds quickly due to their strange appearances. Moreover, the color of their necks is so vibrant. These birds live on berries, fruits, and insects. Strangely, they are not migrating birds. Hence, you can find these permanent residents of Costa Rica anytime you arrive here.
Red-Eyed Tree Frog:
Among the famous animals in Costa Rica, this amphibian needs special mention. The red-eyed creature often signifies the enriching fauna of Costa Rica. With eyes widely opened always, it plays a safety game always. Therefore, the predators find it quite difficult to catch it. Take a high-quality camera to capture the activities of this smart frog.
Sloths:
Recently, people are considering sloths to symbolize Costa Rica. People feel delighted after seeing these lazy creatures. The looks and carefree attitude are similar to the culture of the country. According to the natives, these creatures do not leave their habitats more than once a week. Don't you find this fact very strange? Do not forget to look up at the trees as you cross the forests of Costa Rica. Who knows, there might be a sloth hanging above your head.
Howler Monkey:
As the name suggests, the cries of these monkeys are the most famous. Therefore, before you catch a glimpse, the sound will enter your ears. The screams are audible even from a distance of 3 miles. The furry animals are easily visible due to their large size. Moreover, the black-colored monkeys love to live on tree-tops. Hence, they make permanent nests high above. In this way, they can escape a connection with the ground. However, if they smell something tasty, no one can stop them.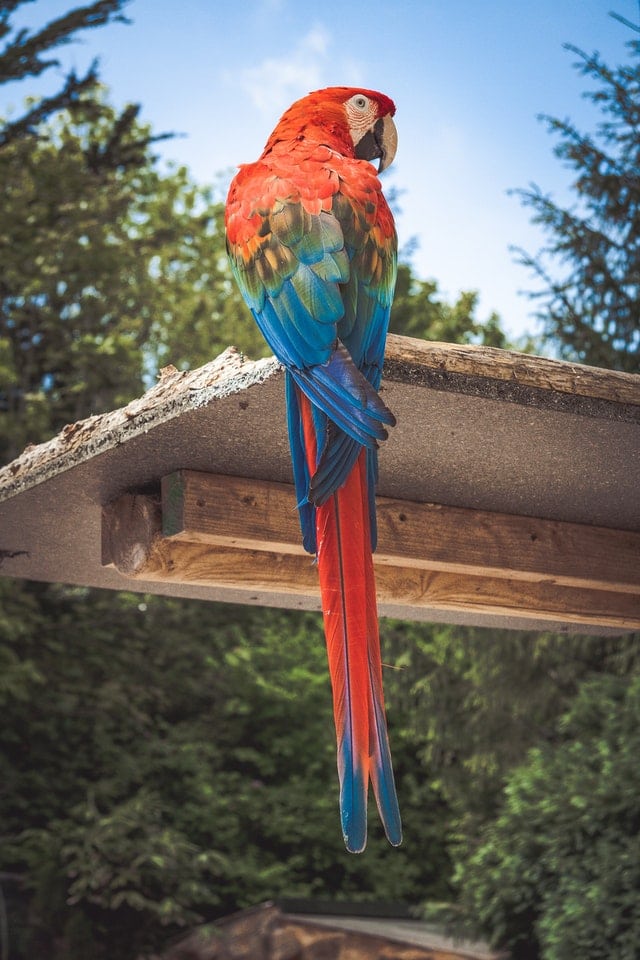 Scarlet Macaw:
This pretty bird also has a special place among the Costa Rica animals. The bright feathers resemble the rainbow. Moreover, these birds create a contrasting effect with the bright green surroundings. Once upon a time, the environment specialists declared Scarlet Macaw extinct in Costa Rica. However, after lots of effort, they again made an appearance. They are the best attraction of the place for travelers.
Crocodiles:
Like the cute and calm creatures, some dangerous creatures are also present. Therefore, you can easily spot caiman and crocodiles in Costa Rica waters. Their common habitats are the swamps and the rivers. Get a chance to observe them closely from the top of the bridges. Moreover, you can also get a glimpse of these creatures along the beaches. So be very careful as you take a stroll.
Blue Morpho Butterfly:
Insects also form a big part of the animal kingdom in Costa Rica. The stories of Costa Rica animals will not be over without Blue Morpho Butterfly. The beautifully shaped wings are almost eight inches in size. The neon blue color presents a mesmerizing view. Indeed, it is tough to spot it separately out of so many animals. However, you can call them the queen of all the insects present over here.
Conclusion
The wildlife in Costa Rica is always superior to many forests. Lots of unknown species are available here. So, if you love nature, step onto this marvelous land. Every step will come up with surprises. Sometimes, you may also face some shocks. So be prepared while roaming around.