Cruises Through the Oceans of Ice
The majority of adventurous travelers already discovered the Polar cruises as one of the best ways to observe a wildlife as it is. This is one of the most popular ways of traveling.
Any experienced traveler knows that time is of the essence. Thus, we prefer airplanes to take us to the destination point because it is fast and safe enough. But what if our time spent in these various means of transportation was the best part of our vacation? In this case we are talking about cruises that can help you to explore the unknown corners of the world and give a plenty of possibilities to witness captivating landscapes which can charm anyone with their raw beauty. In this article we will concentrate our attention on Polar cruises that explore the most wild and exotic part of our planet. Antarctic cruise will help you to discover new world.
Among the most popular destinations are Falkland Islands, Weddell Sea, South Georgia, Ross Sea Region etc. Various ships with different passenger capacity take you to these beautiful and inspiring places that are full of wildlife: penguin colonies, polar bears, albatrosses, seals and no sign of human presence, only icebergs of all sizes surrounding you.
Best time for Polar traveling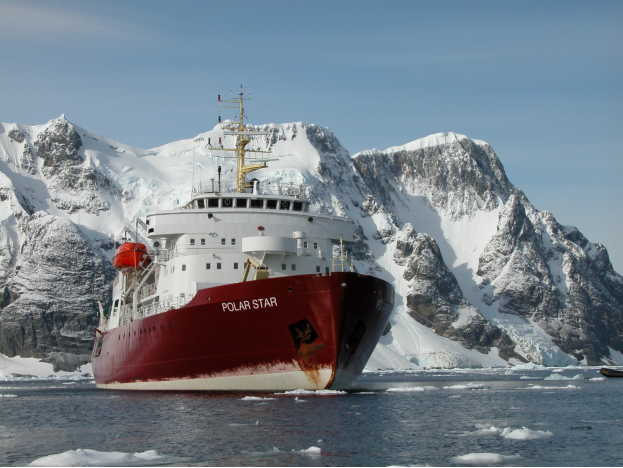 The best time to explore Arctic is from June till September. As for Antarctic that depends on what you want to observe: best time for seabirds, seals, and penguin's lovers is November and December. Wildflowers are also blooming at this time of the year. If you want to celebrate Christmas and New Year and to see whales – mid December – January is the time for you. And a spring getaway in February – March would be great for those who love romantic, as sunsets and sunrises are magnificent at this time of the year.
Various adventures are available during these cruises: kayaking, camping, skiing, paddle boarding, mountaineering etc. You only have to choose.
Means of transportation
There are few categories of ships which allow cruising: research and expedition ships, ice breakers and luxury expedition ships.
Luxurios ships allow you to relax and to feel yourself a royal, as passengers are provided with the best accommodations, lounges, butler services, world class chefs etc. The number of passengers aboard is 75-200. The best known ships of this category are Sea Spirit, Le Lyrial, Hebridean Sky.
Expedition ships can host up to 200 people and their main assignment is to observe and explore with minimal influence on environment. As example we can mention such ships as Ocean Diamond, Vavilov, Plancius etc.
Icebreakers are performing unique itineraries. The crew of these ships is considered to be highly experienced and there can also be a place for helicopter there. Khlebnikov and 50 years of Victory can carry up to 130 passengers.
Any ship and any time of the year you will choose for your trip will leave you longing for the next cruise and this addiction will grow stronger with your every voyage.