Prefect Destination in India
India's most popular tourist spot is Uttarakhand that is bordered by cultural great Nepal and Tibet, and shadowed Himalayan peaks. Full of unspoiled natural beauty, abundance of tourist spot, fresh air and tranquility are the significant wonders of Uttarakhand. Apart from the natural scenery, where you can find ancient holy places, best trekking options and more man-made attractions that make travel to Uttarakhand worthwhile. Though, there are large number of accommodation available over here, Book Hotels Online would make your stay simple and easier. Check out this review to know the top tourist places in Uttarakhand for inspiration. (Image by sandeepachetan.com)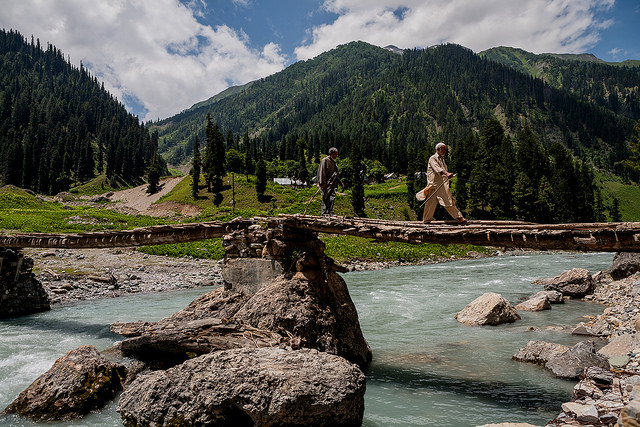 In Uttarakhand your must visist spot is stunning and charming Mussoorie, the Queen of Hills. Located at an altitude of 6000 feet from the sea level. Mussoorie usually comes under the prefect honeymoon spot list, due to its excellent climate and now-covered Himalayan peaks. The great and spectacular Mussoorie offers wonderful tourist attractions, if you visit it during the September to June. If you want to enjoy the dramatic and snow covered regions with cool climate, visit this spot during October to February, that time exploring wonderful snow sports over there is easy. In
Mussoorie you must visit the popular tourist attractions such as, Camel's Back Road, Jharipani Falls, Mussoorie Lake, Bhatta Falls, Children's Lodge, Lal Tibba, Cloud's End, Happy Valley, Company Garden, Kempty Falls, Benog Hill, Gun Hill, Christ Church,,Sir George Everest's House, Jwalaji Temple and The Mall (Mall Road). If you want to enjoy the Kashmir's Dal Lake experince you must visit Nainital in Uttarakhand, which is a famously referred to as the Lake District of India. The Nainital located 1938 meters above sea level, people across the world love to visit this spot, due to its gorgeous greenery mountain at the backdrop and at the foot of it you can find the lake. This is really scenic delight, each and every one must visit an denjoy this.
Nainital offers, Naini Lake, Eco Cave Gardens, Naina Peak, Thandi Sadak, Nainital Zoo, Himalayan View Point, Snow View, Horse Riding, Pangot and Kilbury Bird Sanctuary, Sonanadi Wildlife Sanctuary, Lands End and Tiffin Top. Uttarakhand is not only famous for the natural wonders, where you can enjoy the adventure activites. Rishikesh is the best spot where you can enjoy the white water rafting, kayaking on the river Ganges, trekking and so on. Slopes in Auli are prefect destination for the best skiing experience, try to do the trekking on Hemkund Sahib and more. (Image by sandeepachetan.com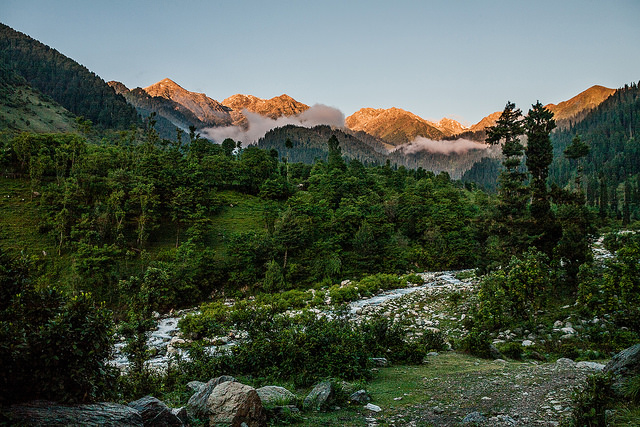 One of the never miss to visit site in Uttarakhand is Dehradun, a capital of Uttarakhand. Located at foot of Himalayan, picturesque geographical location is one of the best gift of Dehradun. There you can explore the picturesque Himalayan ranges, view of River Ganges and River Yamuna on either side of the city. Natural beauty apart, the Dehradun is also famous for the splendid architectural display and ancient constructions. Include Sahastradhara, Robber's Cave, Tapovan, Rajaji National Park, Malsi Deer Park, Asan Barrage Water Sport Resort, Mindrolling Monastery, Tiger Falls, Tapkeshawar Temple and Forest Research Institute in your Dehradun trip.
There are a lot to visit in Uttarakhand, begin your trip immediately and enjoy it.
---
Featured Courtesy by sandeepachetan.com