The Best Beaches You Might Not Have Heard Of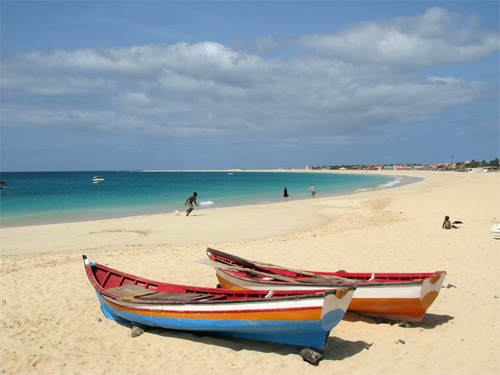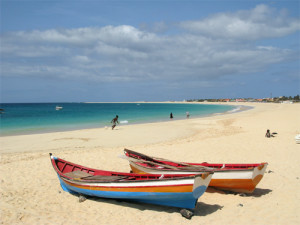 Everyone dreams about taking a luxury vacation. More than likely that dream vacation consists of sun, sand, and surf. There is a reason for this. Beach vacations are wildly popular. It's not hard to figure out why. They give travel lovers of all ages the chance to sit back, relax, and enjoy the view. With so much every day stress, endless to-do lists, and an array of responsibilities to handle…. the idea of getting away from it all is pretty darn tempting. Especially when there it involves a cold beverage and a chance to work on your tan!
Are you thinking about a relaxing beach vacation? Then why not mix things up a bit? Rather than visit one of the most well travelled beaches (think Waikiki Beach or Ipanema) now is the time to do something different. These are a few of the very best beaches the world has to offer. Ones that you might not have heard of it yet.
Sal Beach in Cape Verde
Forget the same old vacation spots. It is time to discover Cape Verde. This string of volcanic islands found in the Atlantic Ocean, off the coat of Western Africa. Here there are incredible sights to be seen – and even more incredible beaches to explore! Sal has the very best. There is sand absolutely everywhere. That means plenty of space to sit back and read a good book. With a turquoise ocean in front of you and deserts and white sand surrounding you…. this is the ultimate spot for a beach vacation. While you're there, you can take a dip in the water, enjoy water sports, or partake in a bit of rest and relaxation by the waterfront. Make the most of every moment in the stunning Cape Verde.
Bonfil Beach in Acapulco
There are many noteworthy beaches in Mexico. Most of them are littered with tourists, travellers, and locals. That can make it difficult to get a little bit of peace and quiet. The solution? Look for a beach that is a little less touristy. Bonfil Beach is just one example. It is romantic, has gorgeous scenery, and happens to be a little bit off the beaten path. This is a good thing! It means you can enjoy the quiet serenity of nature. Or you can partake in one of the exciting activities available here, like horseback riding along the beach. Could anything be better?
Oneloa Bay in Maui
Many of us fantasize about a Hawaiian getaway. Tropical weather and plenty of tradition? Talk about a wonderful way to spend a week or two! The only downside has to be the sea of fellow travellers. That can make it difficult to really get to know the island like a local would…. or even find a spot to lie out! Thankfully this stunning island is known for its beaches. There are many to choose from. Some are more popular than others. One that boasts beauty, accessibility and privacy? Oneloa Bay in west Maui. There are dunes, lush greenery, and a boardwalk. Here you can enjoy incredible views; they will stay with you long after you return home.