Travel Photography Tips for Your Next Australian Adventure
Australia has some of the most attractive natural wonders on the planet. It's also home to some of the cutest animals in existence, along with a few beauties you wouldn't like to cross. It's perhaps the most photogenic country in the world, so no doubt you'll have your camera ready to capture your upcoming adventure. Unfortunately for you, there is one obvious problem. In order to come home with the best photographs possible from your travels, you'll need to know a few things and to help you out we're going to discuss the best travel photography tips.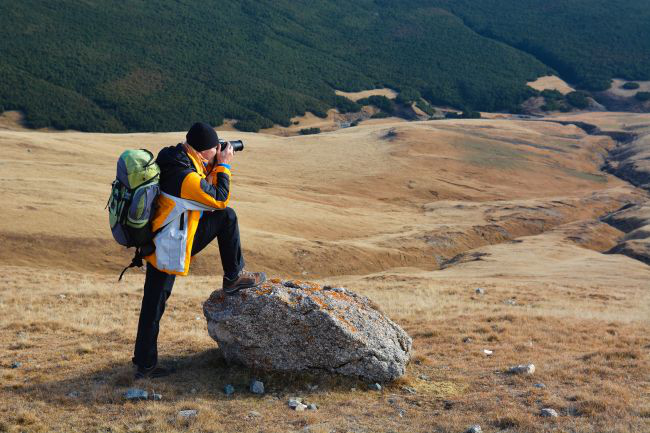 Travel photography can be very exciting – Image courtesy of The Canvas Factory
The Right Kind Of Light
There is nothing quite like the sight of the sun rising early in the morning as you're staring at Uluru. Even the colour of the rock looks different as the first rays of sunlight blast off it, and that is when you want to be out taking your best photos. I know it's easy to sleep in after a heavy night of drinking at your hostel, but just after sunrise and before sunset are the ideal times you want to be armed with your camera.
Take an Underwater Case
Some of the most gorgeous sites you'll ever come across in Australia lie deep below the sea, and it would be a shame if you didn't get to take any photos because you couldn't take your camera underwater. The Great Barrier Reef on the east coast and Ningaloo Reef on the west coast are the best places to capture photos of an unlimited amount of fish species, majestic coral, and everything else that makes up the underwater ecosystem.
Try Not to Let Go
You're going to be doing some amazing things during your travels, and they're the kind of activities nobody ever photographs. Who takes their camera with them when they jump out of an airplane, buzz around on a jet boat, or bungee jump from the Sydney Harbor Bridge? If you're prepared to take your camera everywhere with you it will results in photos from completely different perspectives you wouldn't have known was possible.
Natural Photos Are More Appealing
Back in the days before the general public knew how to take great photos, we had a habit of getting someone to stand dead centre when we wanted to photograph them. In case you didn't get the memo, these look completely staged and they don't make great travel photos. It's much better if your target is a little off-centre, as your photos will look completely natural and they'll be a lot more appealing.
The Famous Australian Attractions
First of all, you need to make sure you visit as many of the famous attractions as possible. You never know if you'll visit the country again, so you want to see them in the flesh and take lots of photos in the process. You should also try to go at times when there will be less people around, because some attractions can get busy and it's hard to find the perfect shot without someone's head getting in the way.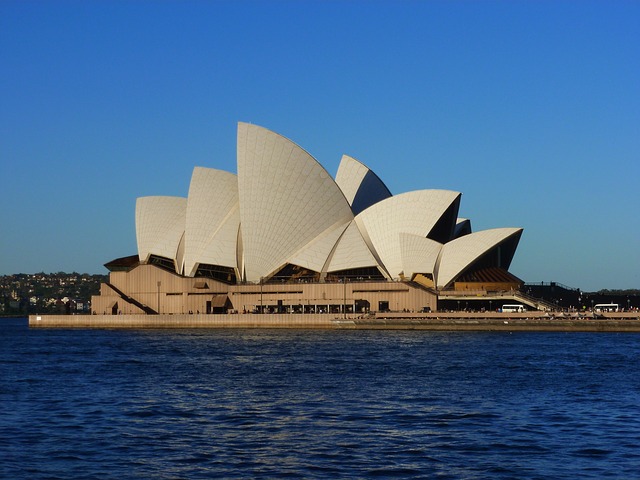 One of Australia's greatest landmarks, the Sydney Opera House – Image courtesy of http://www.sydneyoperahouse.com/
Don't Photograph Without Permission
This is to do with photographing other people, as opposed to taking photos of normal things when going about your business. A lot of travellers think they can take photos of Aboriginal people without asking first, which is completely rude. It's unlikely you've ever seen anything like their culture before, but you should still ask first and they'll usually be happy to oblige. This goes for all the travellers who want photos of authentic bushmen too.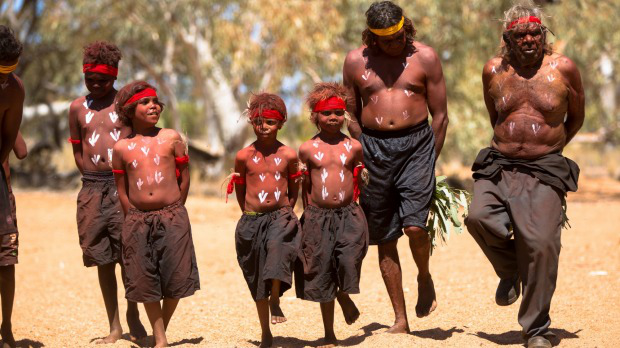 Traditional Aboriginal Australians – Image Courtesy of SMH.com.au
Memories for A Lifetime
With the invention of memory cards and cloud storage, it probably means you're going to take a million photos home with you. It sounds good until you realize they're going to spend the rest of their existence on your computer, but there is an easy way to fix that while brightening up your home or office. Take the best photos of the landscapes and animals you capture then have them made into canvas prints. Your memories will last a lifetime, and you can even give them away as gifts.
Have Fun Experimenting Every Day
Hopefully you'll be in the country for an extended amount of time, because there is so much to see and you need time to take it all in. It doesn't matter if you're not the best photographer in the world, as you'll keep improving your skills every day if you never stop experimenting. A great little tip is to speak to the other travellers in your hostels with good cameras, because they'll be able to show you even more advanced ways to utilize your camera to its maximum potential.