Vibrant Villas – 3 Perfect Villa Locations
When a child, you imagine picturesque landscapes in exotic locations, casting your eye over them from your own glamorous abode, living amidst a dazzling orchard or the slopes of an awe inspiring snowy mountain. As great as your imagination can be, the reality is so much better. These luxurious villas are a reality and enable you to witness some of the earths most authentic, breathtaking majesty in comfort. These can be fantastic holiday destinations; here are three of the best villa locations in the world:
Crete, Greece
Crete the largest island in Greece and is filled with diversified landscapes capable of impressing anyone from anywhere. You can rest your eyes upon some magnificent white mountains and enjoy the cool summer breeze coming from the Mediterranean Sea shores from the balcony of your lovely villa. Whether it is archeology that fills you cup or relaxing time in white sandy beaches, you are in for the treat of a lifetime. It is often considered the most beautiful Greek island. People of Greece are so proud of this island and offer warm hospitality to the visitors. There are many magnificent villas in Crete. They can range from one-bedroom cottages to large and lavish villas with deluxe swimming pools and much adorable accommodations. Most of these villas follow the Greek architectural heritage and fits in brilliantly with the natural backdrop. Crete is a fantastic Greek holiday destination, while staying in such wonderful houses you will never lack the energy to tour around.
Andalucia, Spain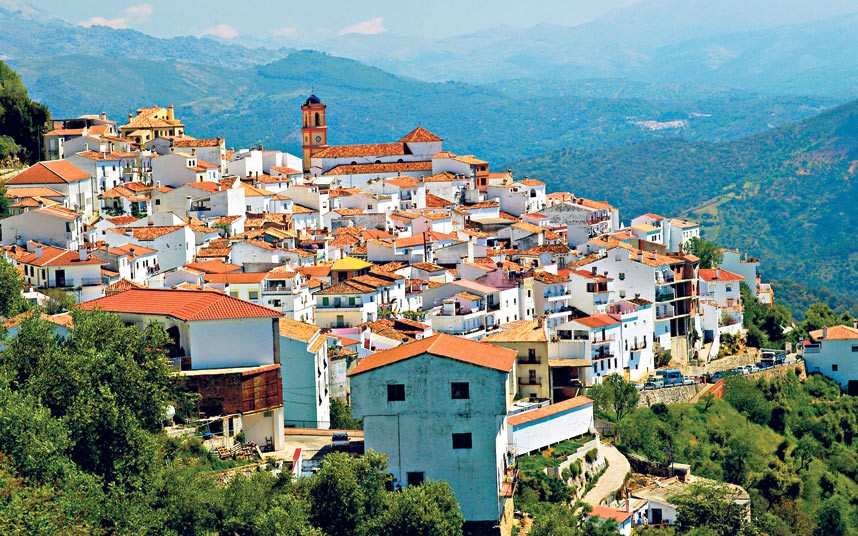 Andalucia, in southern Spain is a diversified land with ancient architecture, long sandy beaches and rough mountains and plenty of things to do. It is home to some of the most spectacular landscapes in Spain and some of which you can enjoy from you chair by the pool while sipping coffee. Most of the fantastic holiday villas in Andalucia are by the beach or has a magnificent view of the mountain side. Each with their own swimming pool and decorative style, the villas will only add to the everlasting beauty of the place. After an entire day of touring around you can always expect a memorable dinner with your loved ones. These villas have amazing accommodations and are heavily influenced by Italian architectural heritage. You can get lost in the beauty of Spain while enjoying a very memorable vacation.
Tuscany, Italy
Tuscany, rich with Italian cultural heritages and natural sights, is one of the best destinations in Italy. Not only is it the most popular place in Italy it is often considered one of the most popular tourist destinations in the world. A visit to this glorious place will be made more memorable by the fascinating villas here and there. With many different bedroom settings, these luxury villas present a fascinating view of the mountain side and valleys. After a whole day of seeing the Renaissance art in Florence or visiting a winery, or taking a walk in the hill towns, imagine coming home to one of these magnificent luxury villas in Tuscany with a Jacuzzi and a veranda, a relaxing swimming pool, terra cotta tile floors, exposed ceiling beams and antique furniture. You will get back all your lost energy in the blink of an eye.