5 Reasons to Visit the Blue Lagoon At Least Once in a Lifetime
The Blue Lagoon is the most luxurious hotel in Iceland because of its stunning setting in the landscape and its one of kind spa treatments. The hotel has appealing designed rooms that offer you amazing views of the lava plains of the Reykjanes Peninsula. It also has a geothermal spa that allures hundreds of people every day who come to enjoy its gorgeous surroundings. Moreover, with their great services and relaxing retreat treatments, what's keeping you from going there? The place gives a surreal experience.
Visiting the Blue Lagoon is a once-lifetime chance- Here is why.
Healing waters
The Blue Lagoon is made of milky blue steaming water with natural minerals from its saline water. The mineral water is proven to be beneficial for the skin as it has healing properties. The hot spring pools give a serene atmosphere where you can contemplate the scenic view while having the best soak of your life. The water temperature ranges from 37 °C to 40°C all year round. The warm waters to relieve stress and relish moments while they last.
Delicious food
Fine dining and trying locally sourced delicacies at the Blue Lagoon Moss restaurant after soaking in the lagoon will complete your day. The menu avails you a diversity of first-class dishes made from fresh seasonal ingredients that are sustainably sourced. They are prepared with passion and attention to detail. You will sample rare delicacies that combine tradition to modern Icelandic cuisine. Additionally, the restaurant has a gorgeous wine cellar built of molten walls lined with several classic wines.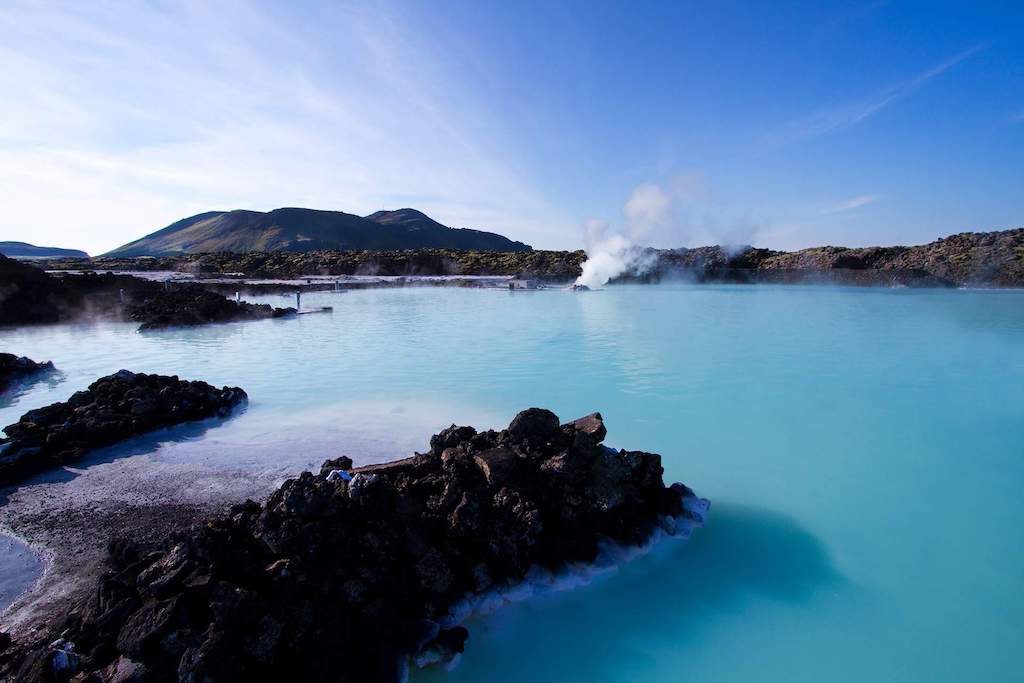 Beautiful nature
When you come to the Blue Lagoon, you'll be welcomed by an amazing volcanic scenery and billowing steam raising up from the hot springs. The hotel has steam baths, a wooden sauna and a waterfall. The surrounding nature creates an extraordinary backdrop that is out of this world. Strolling on the walking path to explore the rock formations and the beautiful floral ecology is the climax of its beauty. Additionally, during winter months, you can see the Northern Lights, also known as Aurora Borealis, at the vernal and autumnal equinoxes.
Luxurious spa treatments
Blue Lagoon offers world-class spa treatments that involve a lot of skin nourishment, well-being, and restful massages. It ensures guests are treated with algae masks and silica mud masks in the Lagoon. The silica is used for strength, the algae for anti-aging and minerals for boosting energy. For massages, it is recommended you well reserve a place in advance. You can book in-water or relaxing massages and add different treatments to them.
Amazing hikes
The spa is located in the middle of the Reykjanes geopark, thus having a volcanic terrain with endless miles to hike and explore. Guests can participate in organized group hikes or adventure out on their own on some of the trails near the Blue Lagoon. There are trails suitable for all fitness levels.
Blue Lagoon is truly a unique experience and no place on earth is like it. Have you ever been there? Would you like to go?