7 Ways To Get Your Adrenaline Pumping in Belize
Are you the kind of person who likes to feel their heart pounding, and the adrenaline pumping through their veins? Do you prefer diving off a cliff to lounging around the beach? If that's the case then you should go check out some Belize vacation rentals and think about all the different ways you can get your adrenaline fix here in Belize.
1) Do Some Diving In the Blue Hole
The blue hole is one of the most famous landmarks in Belize made famous by Jacques-Cousteau. Ever since then divers from around the world have been coming here. The Blue Hole itself is the largest ocean sinkhole in the entire world. Measuring out about 1,000ft across and over 400ft deep this place is a diver's dreamland. It's a great chance to see an amazing mix of sea life, and rock formations unique to a sink hole.
2) Now Go Rappelling Into a Black Hole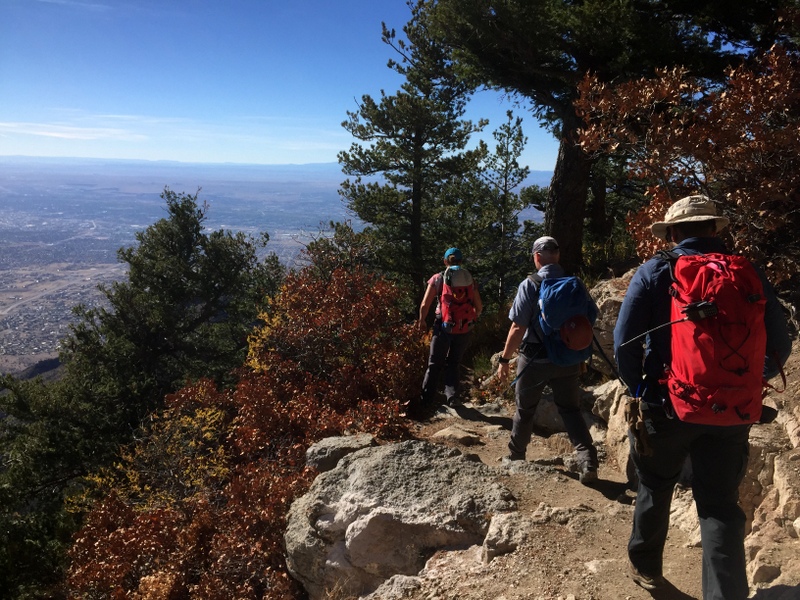 If you consider yourself someone who likes to go into the unknown then black hole drop is perfect for you. First, you have to hike to the entrance where you will come face to face with a sink hole that is 300ft deep. You use ropes to rappel down into the sink hole, and into pitch blackness. The darkness doesn't last forever though, and soon you are rewarded with some truly amazing views of the jungle floor. This activity is definitely not for the faint of heart or those afraid of heights.
3) Swim With The Sharks
In the summer in Belize in a reef called Gladden Split, you have the opportunity to go swimming with whale sharks. Fortunately, these large sharks aren't interested in eating humans, and this offers experienced divers the rare chance to interact with them. There is also always the possibility of seeing other equally as interesting forms of sea life like dolphins, whales, or other species of shark. It should be noted that this is best done by divers with some experience.
4) Take a Water Tube Into a Cave
Cave tubing is pretty self-explanatory, you get on a tube and float through a long series of underground caves. The only source of light is attached to your helmet, and it gives you the chance to see some truly breathtaking views. These include but aren't limited to stalactites, waterfalls, and creatures who live their entire lives in darkness. Cave tubing itself is done with a large group for safety reasons, and in fact, can be done in the same area that you use for zipping.
5) Zip Line Around The Jungle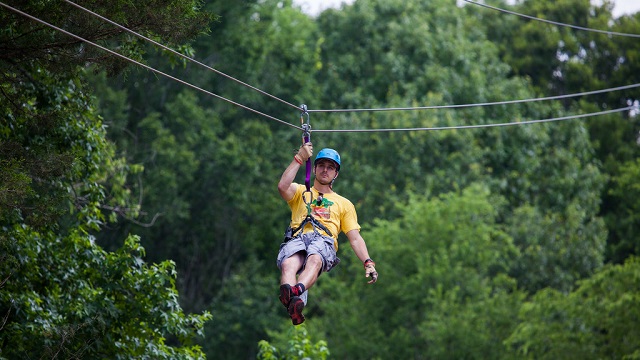 With the claim to fame to having the longest zip line in Central America, this is definitely something no true adrenaline junkie can afford to miss. The line is stretched over 12 platforms, and the zips get progressively tougher the longer you go. If that isn't enough of a challenge for you though, there are also nighttime zips setup to really push it to the edge. You should take this opportunity to not only get your heart pounding but to also take in some amazing views of the jungle floor from an unusual perspective.
6) Go On An Overnight Jungle Expedition
So have you always wondered if you had what it takes to survive in the jungle alone? Well, this isn't going to answer that question. What an overnight jungle expedition might do is teach you the skills needed to survive for a few days alone in the jungle. You go into the jungle with a real life bushman who will teach you what you need to know to survive. Specifically what kind of food is safe to eat, how to build a shelter, and what kind of plants can be used as medicine in an emergency. You're also not allowed to bring a tent with you so you better be paying attention. This activity has the rare benefit of teaching you something that might one day save your life.
7) Enjoy Some White Water Rafting
If you want to do some white water rafting then Macal river is the perfect place to go. It offers an excellent run for pros and novices alike. Your best bet is going to be booking a package with one of the established rafting companies in the area. They will be able to provide you with all the needed equipment and are going to have the best up to date information on when and where to go. The Macal river itself runs through two national parks and has the potential to offer you some amazing nature views.
All of these activities are just a few of the many things you can do in Belize to get your heart pumping. It's wonderful natural landscape offers unparalleled opportunities to those people who are looking for a little adventure.