Enjoy a relaxed holiday at Yangtze river cruise
As China only started focusing on tourism in the 1970's many people have yet to experience the wonders of this mysterious land and new tourists are flocking by in large numbers year after year, making it a popular destination for your next visit.
The Yangtze river, also known as the golden river is the world's third longest river which goes on for 6,300 kilometers from the bustling city of Shanghai to the quieter parts in the heart of China. The cruises down the river are luxurious, and show you China like you've never seen before.
Ask us, we will say, to travel for holiday, it is one of the best spots around the world, that not many know or are aware about. The main attraction on the cruise is the beauty of the Three River Gorges, which is one of the world's mightiest engineering marvels. The journey through this area which is about five hours long, is usually done in daylight as to capture the beautiful scenery of mountains, sheer gorges and lush greenery. This is what most tourists look forward to and also marvel at the the dam which is 610 feet high.
Most tourists choose a package or deal where the main stops also include seeing the Great Wall of China, city of Shanghai, the terracotta warriors and other popular attractions. This cruise also allows people to not only see the tourist attractions, but also lets them experience the rural and raw China, that is another experience altogether.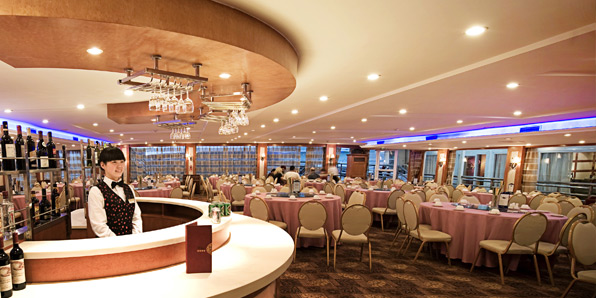 Cruises are well stocked with the usual bars, restaurants, shopping centers and other facilities. There are always performances and entertaining events happening on board as well, if you do not feel like leaving the ship. Traditional folk dances and plays, Chinese culture lectures, language classes and several dances and parties are just a few of the onboard experiences you can enjoy. Some cruises offer a night watching the Chinese Opera, which will be a unique experience that not many people get to have.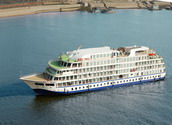 Experiences like eating authentic gourmet Chinese food, meeting people from the rural areas of the cities, going on tours to silk and jade factories and watching the craftsmen create beautiful pieces with their skill, this culturally immersive adventure will leave a lasting impression on you and your companions and planning a trip to come back again and relax on a Yangtze river cruise.
According to your preferences, you can choose a one day cruise ride, or the longer five to eleven day cruises that encompass a lot of other stops and attractions as well. There are also various choices from luxurious to budget cruise ships so you'll always be spoilt for choice.
Most cruises operate in the spring and autumn (April- September) as that period has the most agreeable weather.