First Time Flyers – Tips to Follow While Flying
Flying for the first time may seem a scary proposition to some. Here's some guidance for first time flyers to enable them to have a comfortable time.
If you are flying for the first time, you are probably anxious about what to do at the airport and aboard the plane. Here are some first time flyers' tips to help you get through your maiden flying experience without any hassle.
Before the flight
1.Secure your plane tickets, photo IDs and travel documents
If you are flying within your county, you will need an ID card with a photo, issued by the government. If you are flying abroad, you will need a passport and a visa that allows you entry to your destination country. Keep these documents in your bag before you head out for the airport.
2.Prepare your luggage
Check the luggage specifications for your airline; this is one of the important tips to follow while flying. You can visit the airline website to know about baggage policies. Most airlines usually have free baggage allowance till 15 kilos, after which they charge a fee.
At the airport
3.Arrive early
For first time flyers, it is good to arrive at least two hours early for a local flight and three hours before for an international flight.
4.Check in at your airline desk
Follow the signs inside the airport to reach the check-in counter of your airline. The officer at the desk will check your reservation, print your boarding pass and collect the check-in baggage. Your bags will be weighed and tagged and placed on a conveyor to be taken inside the plane. Any excess baggage will require and extra fee to be paid.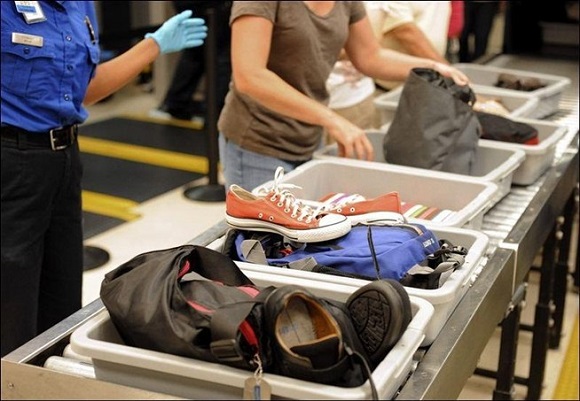 5.Security checks
Present your boarding pass and IDs at the security gate and get ready to be screened.
6.Find your gate
Your boarding pass will have a gate number or you can check the electronic displays to find your flight code and gate number. Get to your gate and wait while seated till called for boarding.
Inside the plane
7.Find your seat and settle in
Once inside the plane, check the numbers above every row to find your seat. Once you've found your seat, you can keep your carry-on bag on the overhead bin or tow it under the seat in front of you.
8.First time flyers: Be comfortable
If it's a long flight, make sure to wear something warm. This is one of the crucial tips to follow while flying. Ask for a blanket and pillow in case you want to sleep. There's food available on board, whether complimentary or on sale. Your flight attendants can bring it to you on request.
For first time flyers, it can help to know that you might need to carry some candy or gum to chew when the pressure becomes too much for your ears.

9.Land and exit
Once your flight lands take your carry-on luggage and walk out of the pane. Get to the baggage claim section at the airport to take your bag and depart.
Your first trip aboard a plane can be easy and smooth when you know what to expect. These tips to follow while flying for fist time flyers can be helpful to have an enjoyable journey.