Taming the wind and the ruins at Tulum, Mexico
No wonder why Mexico sees an influx of tourists these days; its breathtaking attractions are simply not to be missed like the mysterious ruins left by the still resonating and mysterious great Mayan Civilization. Conspiracists love to talk about it because of its alien connotations but for travelers like you, it's just a stop but a beautiful one at that. Tulum is located on the Yucatan Peninsula, a genuinely remarkable travel destination. It is most popular for the historical Mayan port
which sees thousands of visitors. According to the annals of history, there were a thousand residents enjoying the scenic backdrop of beaches before the first batch of Conquistadors arrived. Nonetheless, the ruins are still marvelous, simply picturesque and more than your typical selfie spot.
For the uninitiated, there are practically three sides to the coin otherwise known as the three Tulums. The first one is the Tulum Pueblo, which basically caters to your shopping needs. If you simply want to shop and look for fascinating souvenirs, don't miss this stop. The second is Tulum Pueblo which is kind of the continuation of Tulum one. You can find various restaurants and ruins here too and of course a modest nightlife. Your greatest advantage is there's not a lot of crowd in this area. The third Tulum is Tulum Playa, which is why you are here for. This coastline is the busiest in the whole of Tulum because of the Caribbean white sand beaches dotted with fantastic restaurants and awesome bars too. The nightlife in this area is simply superb.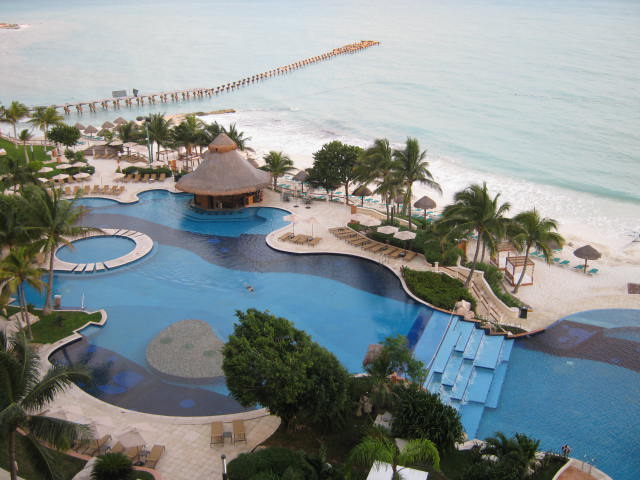 Tulum is synonymous with the Mayan ruins so familiarize yourself with each ruin if you really want to see them all. Visitors get the thrill of seeing the beautiful ancient architectural wonders graced by the beautiful coastal scenery. Another secret getaway is the breathtaking Cenote where you can snorkel and simply cool off. Scuba diving is also a favorite adventure in this area and it's best visited during the day for safety reasons.
One of the stops that I particularly like is the Sian Ka'an Biosphere. What makes it very interesting is the vast forests of pristine mangroves and wetlands. This can be easily accessed via a drive by, simply pull over properly off the road and walk down the beach. If you're adventurous you can leave your car and rent one of the fisherman's boat to tour you around the area – this is not advisable though since there are officially designated tour guides for such a thing.
When you're touring the ruins, don't miss the Coba ruins. You can practically do a lot of other stuff such as trekking and mountain biking. The tracks are not that challenging though but the scenery is simply fascinating and refreshing to say the least.
You can culminate your tour with some fantastic sports activities like kitesurfing and kayaking. Be sure to time your visit during the Tulum Sports Festival to experience an energetic atmosphere complete with live music and of course party set-ups. Who says kitesurfing is difficult? Just pay a minimal fee for a pro to teach you how to do it and you'll be up in no time. The Ocean Pro Kite school is one of the best schools in the area where you can easily learn how to surf with the wind. Please don't forget to bring your ESTA (Electronic System for Travel Authorization) Visa with you for an incredible and hassle free fun adventure.
Have fun, live like a local for a few days, and experience this country in a rented out apartment or house. It can change the whole experience for you. CasaGo has a wide array of accommodations for you and your friends to stay in should you venture to Tulum, Mexico.