The most unusual reasons to go to South Korea
South Korea – the Land of Morning Calm – is a country steeped in culture and history. It is still home to the sacred Buddhist grounds. But this is a country that can offer an out-of-the-ordinary experience for visitors with quirky festivals, an eclectic array of local delicacies and bizarre attractions. It's a side of South Korea you'd have to see to believe.
This has inspired us to compile a list of the most unusual reasons for someone to visit South Korea, break free from the tourist norm and embrace the eccentric side of South Korea.
Take a look below and see what we've found…
The Boryeong Mud Festival
Lasting for just shy of three weeks in July, the Boryeong Mud Festival draws in a large number of international visitors keen to reap the benefits of Boryeong's mud every year. Taking a dip in the mud mega tub, mud sliding and mud wrestling are just some of the activities available to visitors, who can also test their limits in the marine mud-training course or wind down in the relaxing mud massage zone.
Hwaam Cave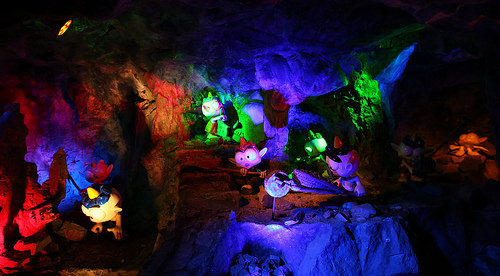 A shimmering underworld of gold, with a liberal sprinkling of cartoon-like goblin characters… what's not to like?! Situated in Jeongseon County, Hwaam Cave used to be a highly productive gold mine until its closure in 1945. But it joins up with natural cave systems and is now open as a part caving, part mining museum experience.
Visitors travel through the caves, passing various sections, which tell guests the history of the mine. Drills allow visitors to take a piece of the cave home with them, too. Perhaps most surreal, though, are the goblin creatures who explain the importance of gold. Pass through that section and you'll be treated to one of the most magnificent natural spectacles, where an enormous cave is adorned with beautiful stalactites and stalagmites. Well worth the visit alone.
Haejangguk – aka the 'Hangover Stew'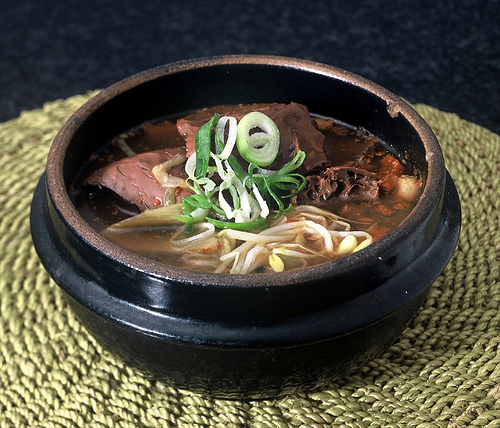 For anyone who has ever awoken with a debilitating hangover, now is the time to rejoice. Haejangguk – loosely translated as "soup to chase a hangover" – has come to be referred to as 'Hangover Stew' and is composed of congealed ox blood, dried napa cabbage and various vegetables together in a spicy beef broth. And with drinking and partying being a fundamental part of South Korean culture, it comes as no surprise that they are the connoisseurs of a tasty remedy for the common hangover.
South Korea casinos
Gambling is a booming business in South Korea, with gross gaming revenue rising by 16% this year. Casinos are therefore seeking to entice the booming numbers of Chinese tourists visiting the country by offering an extra incentive to fill their dealing rooms. Yes, the casinos are prepared to give away free iPads and, bizarrely, free rice cookers on the way to the gambling floor as part of their scheme to lure a new breed of 'low-roller' gamblers through the doors. That's certainly one way to convince a tourist to abandon the live roulette app on their mobile device to come and try their luck at the real thing!
McDonald's on tap!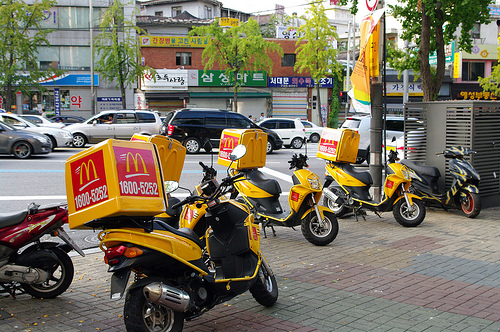 Despite having an abundance of local South Korea delicacies to sample, there comes a time when only a burger and fries will truly quell the pangs of hunger. McDonald's operates straight-to-your-door delivery service that runs 24 hours a day, seven days a week, which is completely free of charge and usually pretty quick. Burger addicts, unite!
South Korea Accomodation
This fantastic destination offers large number of accommodations with best services without getting compromised in your convenience. In order to avoid last minute tension, bookings can be done prior in WorldWideRentals, which is the great way to save money as well.
---
Image by Jirka Matousek KOREA.NET – Official page of the Republic of Korea  lamoix  Under CC License