Chile is an American country that has a long and narrow territory in the south west of Southern America between eastern Andes Mountains and Western Pacific ocean, with its capital in Santiago. It boasts being the longest country in the world and marks an area of 756,096.3 km2 inhabited by a population of 18,006,407 speaking Spanish as their National Language. Chilean extreme areas from flowering deserts to chilling ice fields contribute to its best tourist attractions.
Due to being spread in Americas (the continental Chile), Antarctica (The Chilean Antarctic Territory) and Oceania (a region constituted by Australia and Pacific islands) (the insular Chile), it is often claimed to be called as the tricontinental country. Due to its diverse geographic locations, Chile has managed to attract a massive number of visitors mainly from Europe and America to its tourist attractions.
According to the World Tourism Organization, in 2010 alone, Chile saw a whopping 2.7 million visitors making it the eighth most visited tourist attractions within Americas.
Here is list of Top Ten Tourist Attractions that must be visited by every tourist going to Chile-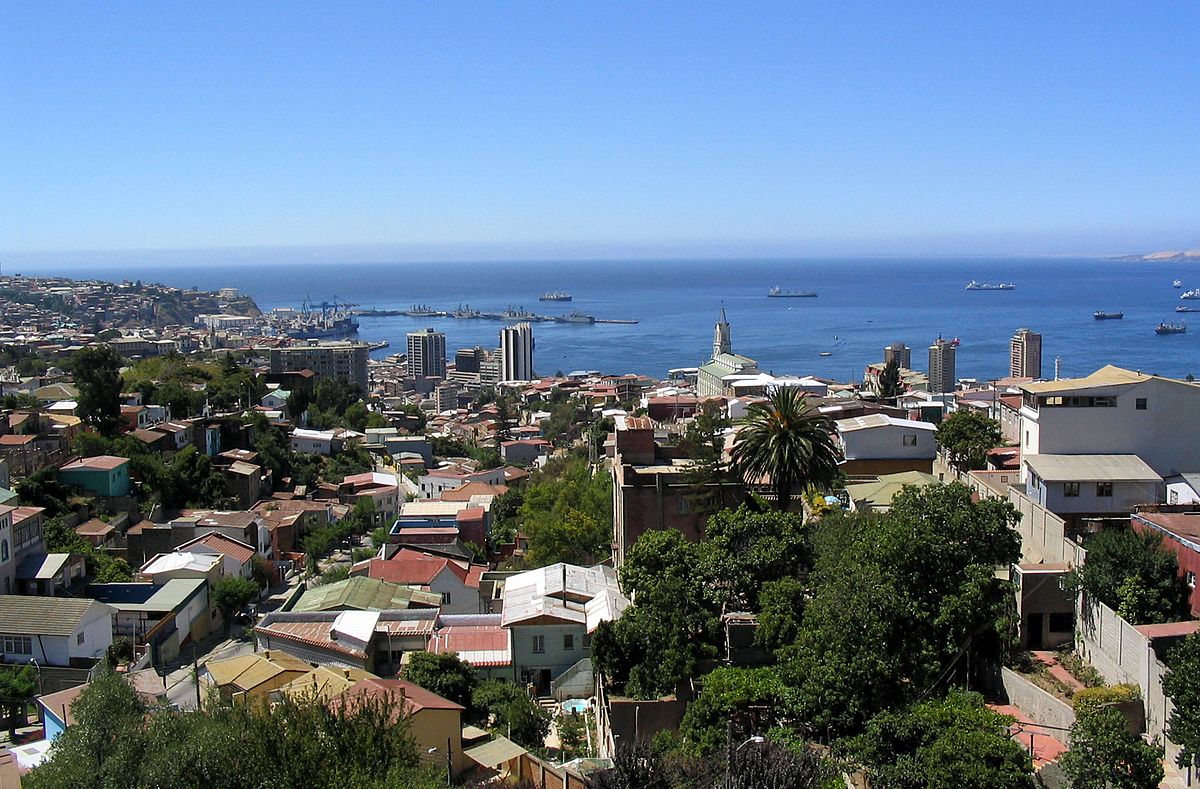 Valparaiso– A unique city located on the coast of Pacific, sprawling up on forty-two steep hills. The city's architecture reminiscences of the colonial period. It has been majorly renovated since 2003 when it was designated a UNESCO World Heritage Site.
Street arts and graffiti are quite bounding tourist attractions, impelling visitors to a standstill to cherish the beauty and decode the meanings coded within. The vibrant colors of houses in all shades are an absolute treat to the visitor's eyes.
Bohemian culture thrives prominently here. The labyrinth of Cobblestone alleyways that interconnect to each other is quite a compelling tourist attraction of Valparaiso. You can have some great colorful clicks in here along with some magnificent sea side views.
Torres Del Paine– It is a national park located in the extreme south Patagonia. It is more of an adventurous destination to climb, hike, trek, and kayak. It is one of the fewest places on earth with the nature preserved in its entirety that works well as tourist attraction. You can expect lakes, valleys, beautiful waterfalls, glaciers, snow-clad mountains including the famous Cerro Paine mountain range that is best suited for trekking.
Three granite towers of Paine that have been carved by the striking glacial ice are the best tourist attractions in this park. The highest peak lies above 2500 meters.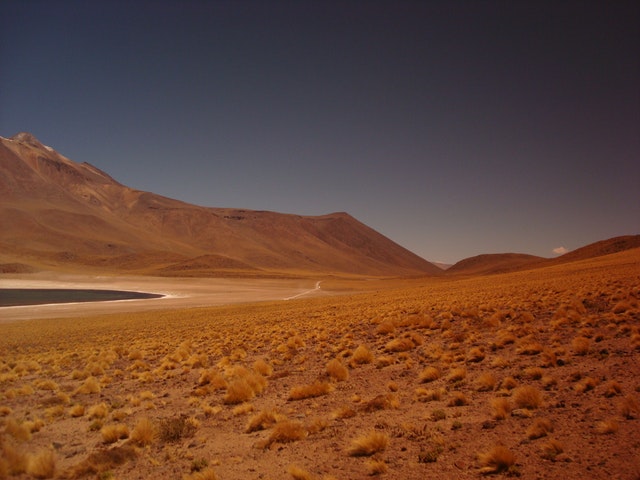 San Pedro De Atacama– A small town located in the northern Chile with an arid desert surrounding it- The Atacama Desert. Being an extreme climatic, geographic location, it has made its place in the best tourist attractions of Chile. What will amaze you here is the variety and taste of foods and cuisines that can be found nowhere else in the entire Chile. A touch of Spain-colonization can still be felt through the bright white church among the trees in the town square.
Not only the town, but the surrounding landscapes are equally mesmerizing irrespective of the direction you choose to go. You can feel it difficult to manage the time to see and adore the beauty of every tourist attraction in here. Some of them are salt caves, salt flats, El Tatio Geyser, Valle de la Luna, mountain lagoons and hot springs.
For star gazers, there is no better place than this to explore the Milky Way from the clear skies in here.
Elqui Valley– The best tourist attraction site in Chile to connect with ultimate natural beauty. Elqui valley flows in a length of 140 km. From La Serena to the Argentine border. It provides an optimum location for the cultivation of papayas, oranges, avocados, and grapes to make wine and pisco.
In its entire stretch, it has densely forested rough mountains and valleys carpeted by greenery on its sides. You can stop at any distillery here to taste some fresh pisco and wine. What would be better than that? I wonder!. Likewise San Pedro De Atacama, Elqui valley is also famous for its clear night skies to watch stars.
Lake District– With places like Switzerland and Austria as it competitors, Lake District lies 1000 km south of Santiago. The region credits its name to the twelve lakes that are found here. Due to having lakes in such a great number, water sports and rafting are quite common here. Again this is a tourist attraction mainly for adventurers as it is surrounded by six volcanoes that provide an opportunity to climb them.
You can even ski on snow clad mountains during winters and bike them during summers. Due to having lakes nearby, national parks are a good number here. Chilean culture gives this region a uniqueness. You can also visit "the Island of Chiloe" that is a couple of hours away and makes up for a good tourist attraction.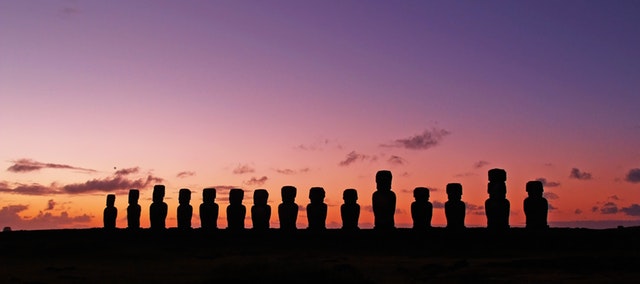 Easter Island– Rapa Nui or Easter Island in the southeastern Pacific Ocean is the most Remote Island off the coast of Chile and falls under its territory. This island is famous for 887 mysterious gigantic statues called 'moai' from Polynesian people that inhabited this island long ago. This island has two volcanic craters and two excellent beaches that provide a great scuba diving and surfing experience to make its place in the best tourist attractions of Chile.
Santiago– A cosmopolitan city and the capital of Chile with numerous restaurants, bars, shopping malls, hotels, boutiques. It has preserved its cultural heritage till date despite being a cosmopolitan city that makes it a must-visit tourist attraction. You can experience it in the magnificent museums, beautiful art galleries, theatres for opera and ballet. Active Nightlife here attracts most of the Americans and Europeans and provides an amazing and unforgettable experience of this tourist attraction.
Arica– It is the northernmost port city of Chile and is popularly dubbed as 'The city of eternal spring.' It was inhabited by different native groups 10,000 years ago that is indicated by the archeological findings here. There is a duty-free oasis called Azapa Valley nearby this city that is a site to grow olives and veggies.
Lauca national park is a fantastic natural tourist attraction here. Other tourist attractions that add up to the list are geoglyphs at Putre and the Lake Chungara located at a high altitude.
Marble caves of Chile Chico– Erosion, light and 6000 years of waves have created a marvelous natural sculpture located in Patagonian Andes. This location is present in the waters shared by Chile and Argentina and can only be reached by boat. Due to water's reflection, this cave appears blue.
This is an exotic nature crafted master piece and thus makes its place in the best tourist attractions in Chile.
Osorno volcano– It is a 2,652-meter tall volcano situated in Los Lagos Region of Chile and keeps a resemblance with the Mount Fuji. It is one of the most active volcanoes. Being a natural phenomenon, it is a great tourist attraction to visit and spectate from a distance.
Even the biologist Charles Darwin had witnessed it erupting in 1835. Cool right?