Special places for your honeymoon in Australia or maybe that second honeymoon or special anniversary, enjoy the luxury of our below selections and be pampered at the start of your life together or renewing your special relationship, you deserve it! Experience the very best of Australia! Combining Sydney with its beautiful harbour, beaches, history and the iconic Opera House; Cairns, the gateway to the Great Barrier Reef and the World Heritage Rain Forest Region; and Melbourne, Australia's second largest city with its refined elegance, contemporary architecture and cultural & sporting events. Enjoy an extended stay at one special place, or include one, two or more as you explore Australia on a fabulous honeymoon.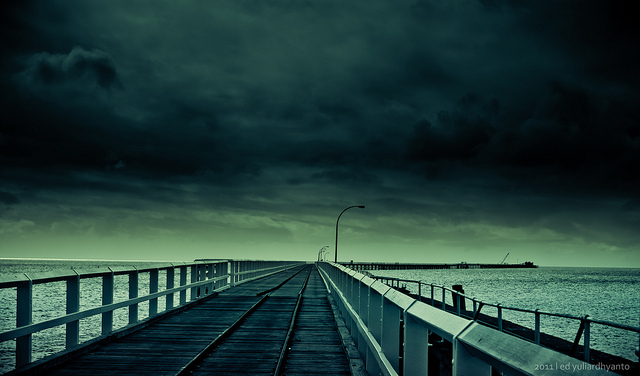 Arkaba
An ancient landscape moulded by millions of years of geological activity, the Flinders Ranges offers
some of Australia's most spectacular outback scenery. Arkaba's 60,000 acre private conservancy is
home to a wondrous variety of bird and wildlife and a remarkable conservation story. Guests enjoy the five bedroom 1850's homestead and private guiding while a few 'Wild Bush Luxury' touches ensure comfort, style and a truly memorable outback experience.
Hamilton Island, Whitsundays
Perfectly positioned in the centre of the Whitsunday Islands, Hamilton is a major gateway to the Great Barrier Reef and offers daily sightseeing, dive cruises and scenic flights making it an ideal destination for a romantic honeymoon in Australia. The island's huge range of activities include sea kayaking, snorkelling, scuba diving, twilight sailing, game fishing, water skiing, scuba diving and bushwalking along the island's 20km of trails.
From the deserts and canyons of central Australia to the hip city of Melbourne, this trip gives couples a deluxe sampling of the Down Under's honeymoon best. From cities to vineyards, beaches to rainforests, canyons to mountains, opal mines and even an underground desert village, this is a honeymoon stuffed with sights beyond your imagination.
---
Image by www.lukedavidsphotography.com.au, Edward Yd under CC License
You might also like