List of Top 12 Attractions for Your Trip to Colombia!
The South American nation, Colombia, is known for its rainforests, coffee plantations and much more! Find out here the famous attractions in Colombia for you to have a memorable time!
When you first think of Colombia, the image that comes to mind are lush green rainforests, the smell of coffee beans and the view of the world's longest running mountain ranges; the Andes. The biggest attraction of Colombia is the famous emeralds produced here. Colombia produces 60% of the emeralds of the world!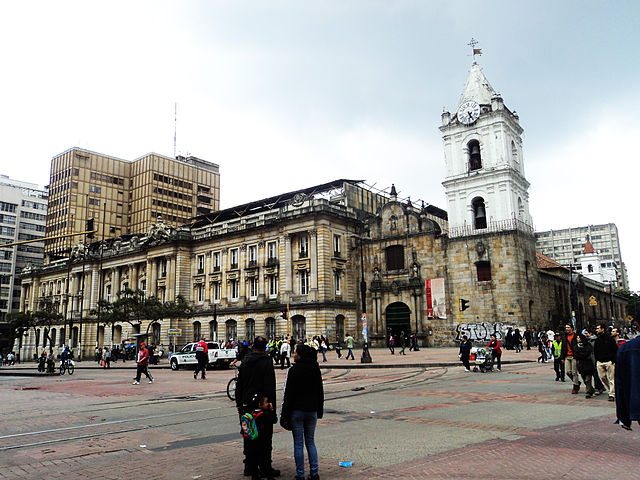 Just a heads up, if you are still under the impression that Colombia is all about drug cartels? Well then you've got to update yourself! Colombia got rid of Pablo Escobar, one of the biggest drug lords, 20 years back. In fact, it is also said that Colombians get offended if you ask for drugs or call Colombia a drug battlefield. Colombia is no longer about drug cartels and gangs, it has moved on to become one of the most serene, beautiful and peaceful countries in the world.
Colombia has the best of both worlds when it comes to its cities. Ranging from active and crowded cities like Bogotá and Medellin to peaceful and quieter, colonial villages like Salento and Mompox, Colombia has many attractions for a tourist and traveler to explore, and no doubt yearn to come back for more.
Check out the top 12 tourist attractions of Columbia:
1 Medellin
The capital of Colombia is Bogota, but Medellin is the city that tops the list of attractions in Colombia and it will take your breath away. Medellin was known as one of the most dangerous cities in the world, back in the 1990s. However, it is now known for its innovation. The city has progressed a lot in terms of innovation. The city is well equipped with cable cars that connects the hills to another metro in the valley. Medellin has many eco- parks, remarkable libraries and several community centers catering to the poor neighborhoods.
While in Medellin, you might be interested in some of the major attractions of Colombia that this city has to offer. After consuming some art and culture, you might want to take in some natural beauty and so you can take the escalator system through Comuna 13 (this area has some of the most colorful homes and street murals) and ride into the hills.
2 Eje Cafetero
Did you know that Colombia is the world's third largest coffee bean producer? You would definitely not like to miss out on the tasting and tours of the coffee plantations in Colombia. Eje Cafetero, also known as the Coffee Axis, is host to a large number of coffee plantations and these are now open for public tours and stays. Coffee plantations are one of the biggest attractions in Colombia. The farmers of the coffee plantations will take you on a tour of the plantation along with an exposure to how a coffee bean is produced out of a cherry.
3 Cartagena
Remember how we mentioned that Colombia is a blend of modern cities and colonial villages? Well, Cartagena is one of the best- preserved colonial towns in America. This city is the best colonial styled attraction in Colombia. It has a century- old 13 kilometer wall and vibrant architecture. Cartagena is a World Heritage listed historic quarter and beyond this is a town which is the complete opposite of Cartagena, host to a range of trendy condos, cafes and some of the top restaurants.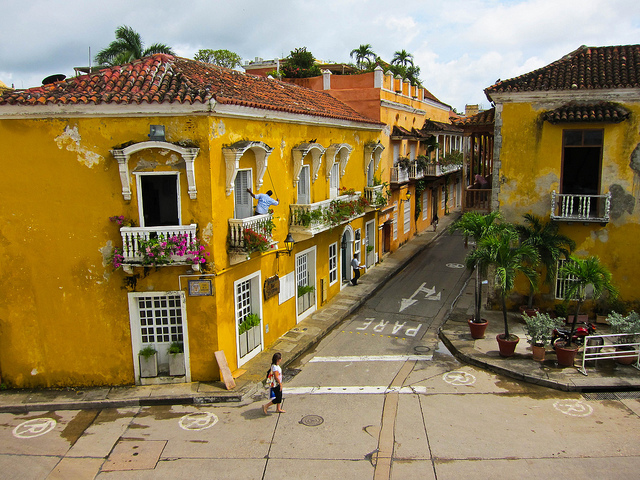 4 Leticia
You may not be aware but one third of Colombia is the thick Amazon forest. Letica is in fact the capital of the huge Amazon Basin. Letica is located at the banks of the Amazon River, just exactly where Colombia touches Brazil and Peru. For the wild experience consisting of wildlife safaris, hikes, treks, ecotourism and more, Letica is the place you need to go.
5 Tayrona National Natural Park
No vacation is complete without some relaxing time at the beach. Colombia's biggest attraction also includes the amazing beaches it has. Tayrona National Park plays host to the best beaches. Tayrona is perfect for adventures and sports like snorkeling.
6 Bogotá
You are definitely not going to miss this since it's the largest city and the capital of Colombia. Bogota is an amalgamation of the colonial beauty and urban lifestyle, both. Bogota houses some of the most amazing buildings and cultural attractions that you are surely not to miss.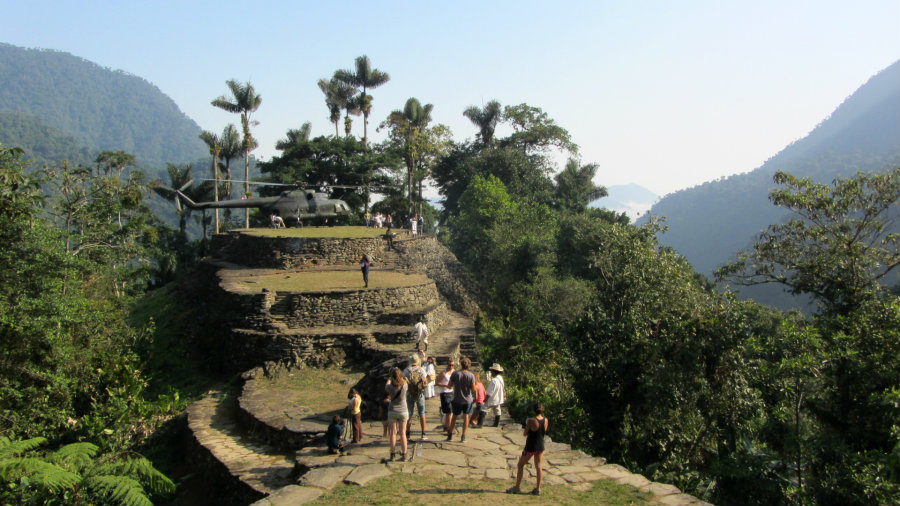 7 The Lost City
To reach here you need to undergo a four day, 44- kilometer trek to Ciudad Perdida. The destination is concealed deeply in the mountains. This city is one of the largest Columbian settlements in America. Most of the city is covered and hidden by thick jungles and forests.
8 Providencia Island
This is another major beach attraction in Colombia. This island is a treasure of the UNESCO-protected Seaflower Biosphere Reserve, and has some of the most amazing marine biodiversity awaiting its exploration. The habitants of this island do not converse in Spanish, instead they speak an English Creole.
9 Mompox
Mompox is another colonial town along the Mgdalena River. Since one of the biggest attraction in Colombia are the Colonial towns and architecture, this city is just the place for those looking for some peaceful strolls while taking in the charm of the colonial architecture.
10 La Guajira Peninsula
La Guajira Peninsula is a fairly new addition to Colombian tourism. If you want to explore some new culture then this is the place for you. This is the place where the La Guajira Desert greets the turquoise Caribbean Sea. It is inhabited by the Wayuu people who still maintain a very lively culture till date, and were never conquered by the Spanish.
11 Hacienda Nápoles
If you're planning a trip to Colombia, you definitely couldn't have missed the name Pablo Escobar, the famous billionaire drug lord. Escobar's mansion is called Hacienda Napoles and is open to the public for viewing and touring. The mansion has been turned into an amusement park consisting of hotels, water parks and a safari styled zoo. His collection of antique cars is on display as well and open for public viewing.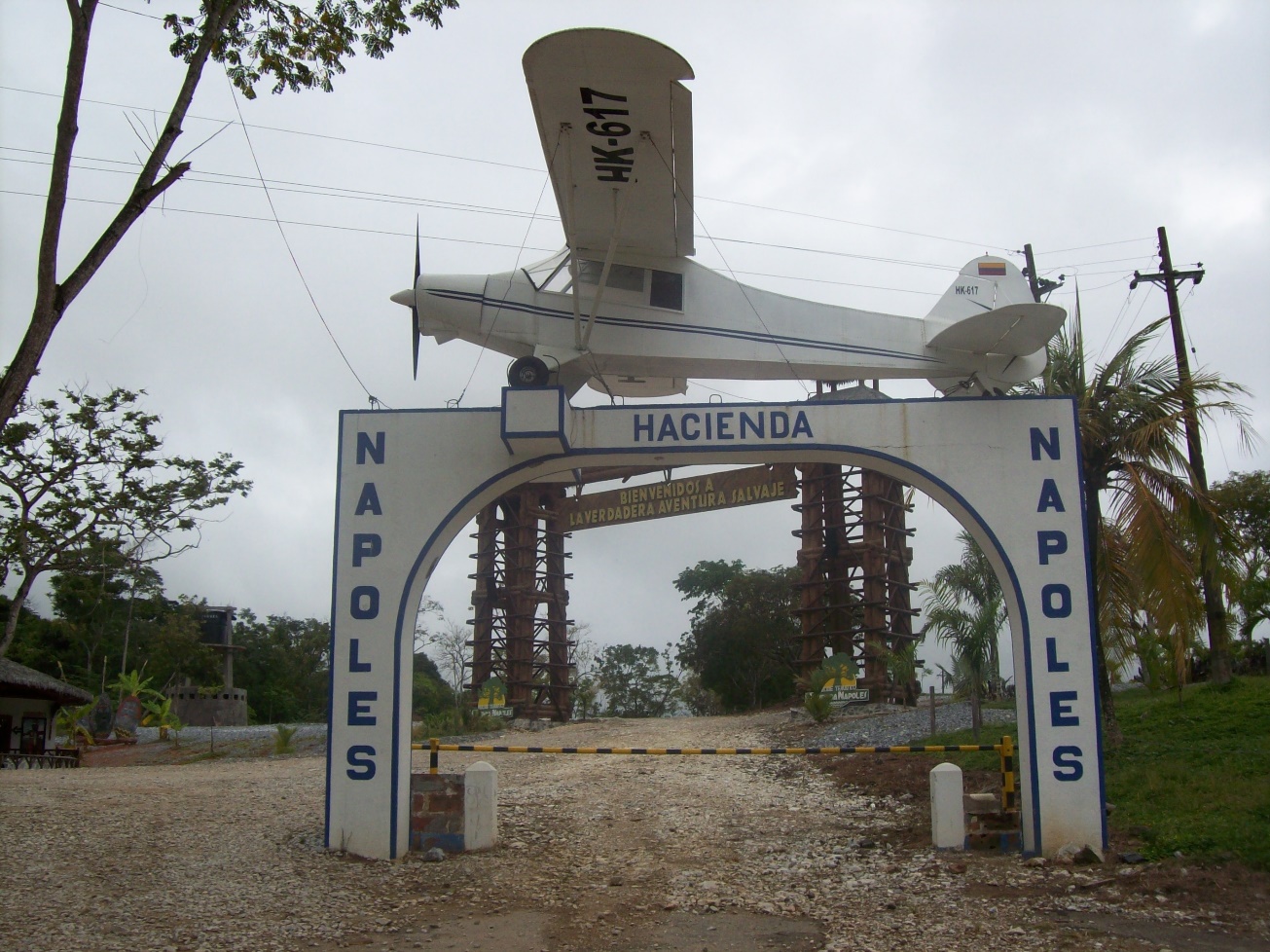 12 Caño Cristales
Caño Cristales was a victim of guerrilla fights for a long time but it was declared back in tourism business and since then there has been no looking back. One of Colombia's biggest attractions for hiking, waterfalls and natural swimming holes, Cano Cristales is a must visit for those looking for some time with nature.