Top Tourist Attractions in Peru
Peru is one of the great centers of ancient civilization. The Norte Chico civilization already flourished along the Pacific coast as early as 3,000 BC. Many other civilizations such as the Moche, Chavin, Chimú and Nazca would follow, leaving behind fascinating ruins and artifacts. The most famous ancient ruins in Peru were built by the sun-worshiping Incas who emerged in the 15th century and would form the largest empire in pre-Columbian America. You do not need to be a history buff to enjoy Peru however. Other popular tourist attractions in Peru are some great natural wonders.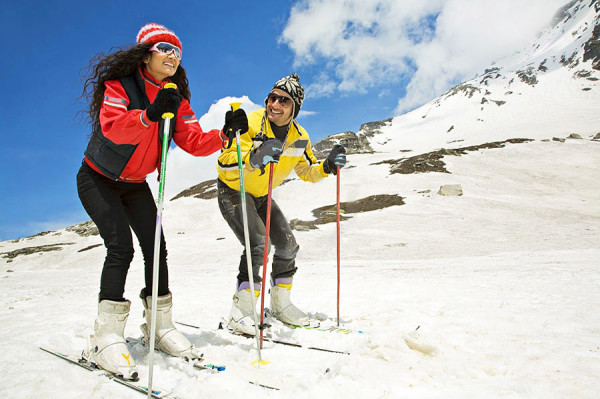 Huacachina
Located near Ica, Huacachina is a tiny oasis town surrounding a small natural lake and itself surrounded by towering sand dunes. Once a playground for the Peruvian elite, these days Huacachina mostly attracts international tourists. The big draw here is the opportunity to sand board and taking dune buggy rides on the sand dunes.
Chan Chan
The vast adobe city of Chan Chan in Peru was the largest city in pre-Columbian America. It is estimated that around 30,000 people lived in the city. The centre of Chan Chan consists of several walled citadels which housed ceremonial rooms, burial chambers and temples. The city was built by the Chimu around 850 AD and lasted until its conquest by the Inca Empire in 1470 AD.
Mancora
Located on the northern coast, Máncora is a small town featuring Peru's best sandy beach, stretching for several kilometers along the Pacific. The town also boasts a large proportion of beach resorts, luxury restaurants and nightclubs for such a small town where the Pan-American Highway serves as the town's main street. The consistently good waves makes Mancora a popular surfing destination while a raucous nightlife keeps visitors busy after the sun disappears.
Iquitos
According to some, the Peruvian Amazon jungle is a better adventure holiday destination than its Brazilian counterpart around Manaus, with basically the same wildlife but less spoilt and better value. Starting point to an Amazon boat tour in Peru is Iquitos, the world's largest city that cannot be reached by road. That leaves planes and boats as the primary means of entrance and exit for both people and supplies.
Nazca Lines
The Nazca Lines are located between the towns of Nazca and Palpa along the northern Pacific coast. Created between 200 BC and 700 AD the figures range from simple lines to stylized spiders, monkeys, fish, llamas, lizards and human figures. The lines were created on such a large scale that it wasn't until the 1920′s, when Peruvian airlines started to fly from Lima to Arequipa, that they were recognized as figures. Hotels and tour agents in Nazca offer round flights in a Cessna to view the lines. There is also an observation tower along the Pan-American highway with a view of three of the figures.