Best Visiting Places in India: Your Ultimate Guide to a Mesmerizing Journey
Pack your bags, fasten your seatbelt, and get ready to dive into an exhilarating exploration of India, a land as diverse and captivating as imagined.
With an overwhelming burst of colors, sounds, and sights vying for your attention at every corner, India promises an adventure that's nothing short of mesmerizing. From windswept mountains kissing the clouds in the north to the tranquil lagoons mirroring the setting sun in the south, the raw and untamed beauty of India never fails to leave an indelible mark on the hearts of those who venture to explore it.
It's an awe-inspiring palette of landscapes ranging from sun-drenched deserts and lush rainforests to serene beaches and vibrant cities, each distinct and full of surprises. Factor in the rich tapestry of cultures, centuries-old traditions, and architectural wonders, and you'll find a country bursting with every element of wonderment imaginable.
Welcome, dear friend, to our humble guide that aims at unveiling India's priceless jewels. This guide, curated with love and precision, is your ticket to unraveling the many mysteries and marvels of India. It offers you a sneak peek into the heart of the subcontinent, dishing out insightful nuggets that will help you navigate through the enchanting maze that is India.
We know well the thrill of setting foot on uncharted territories and unearthing quaint nuances about unfamiliar cultures. It's in this spirit of boundless curiosity and wanderlust that we've ventured to create an expedition aimed to show you the magic that thrives within India's borders.
Here, we invite you to join us in discovering India, one nugget at a time. Set aside your charts and compasses; open your heart and let India's profound beauty, raw charisma, and overabundance of warmth enchant and guide you.
So put on your explorer's hat, and let's set forth on this thrilling journey to discover the best visiting places in India. Let the allure of India's magnetic charm beckon you towards an adventure that promises memories for a lifetime. Welcome aboard!
Unveiling India's Unparalleled Wonders: Uncover the Best Visiting Places
Greetings, adventurers! We invite you to embark on an unforgettable journey, a voyage that will showcase the captivating corners of India.
North India: Invigorating Blend of Tradition and Modernization
Northern India beckons you to its awe-inspiring blend of ancient history and modern wonders. Picture majestic snow-crowned mountains, serene valleys, and mesmerizing wildlife that are the stuff of fairytales.
Marvel at the grandeur of the Mughal-built Taj Mahal, a symbol of enduring love.
Breathe in the fresh, crisp air of the spectacular hill stations in Himachal Pradesh.
Dive into the bustle of Delhi where ancient palaces rub shoulders with thriving tech start-ups.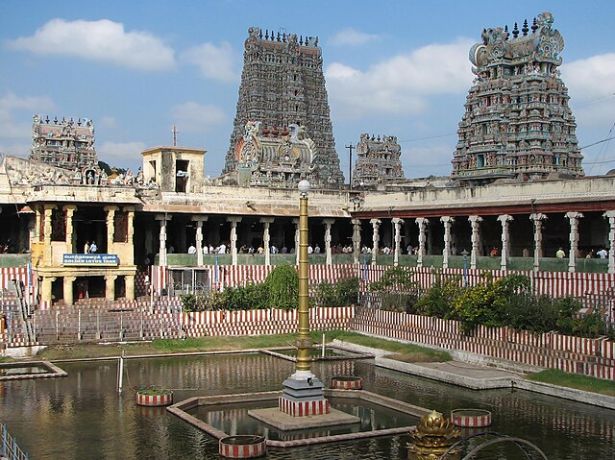 South India: Harmony of Culture and Natural Splendor
Venture south to where azure waters kiss sun-kissed beaches and ancient temples hold secrets of bygone eras.
Witness the transcendent beauty of Kerala's backwaters, where tranquil lagoons and lakes mirror the sky.
Explore the intricate corridors of the Madurai Meenakshi Temple, a testament to India's architectural history.
Indulge in diverse, flavor-packed cuisines, encompassing a spectrum from spicy Andhra biryanis to sweet Mysore paks.
East India: Celebrations in Mother Nature's Embrace
Eastern India, cocooned in lush greenery and adorned with vibrant cultural festivals, promises an experience that fuels the soul.
Recharge amidst the peaceful ambience of the hill stations in Darjeeling.
Participate in the pulsating festivals of Puri, where the rhythms of folk music color the air.
Wander through natural reserves in Assam, home to rare and endangered species, reflecting the area's rich biodiversity.
West India: Fusion of Architectural Marvels and Enigmatic Cities
In western India, metropolitan buzz meets beach serenity, and architectural grandeur blends with the diverse hues of local markets.
Explore the enigmatic cities like Mumbai, a melting pot of dreams and ambitions, thronged by Bollywood stars and budding entrepreneurs alike.
Bask in the tranquility of Goa's pristine beaches, ideal for both adrenaline-pumping water sports and serene sunsets.
Bargain for exquisite handicrafts in vibrant local markets teeming with friendly smiles, an endearing showcase of India's welcoming spirit.
Under its vast, colorful umbrella, India houses countless experiences waiting to enchant you. Stay with us as we chart out the perfect itinerary that'll turn your Indian sojourn into a mesmerizing tale of adventure, culture, and breath-taking sights. Happy exploring, dear friend!
India's Unforgettable Gems: Top 15 Destinations You Can't Miss
Welcome, dear traveler! Prepare yourself for a mesmerizing journey through India, a land that boasts a treasure trove of awe-inspiring destinations. Each location is a kaleidoscope of colors, culture, and charm that will leave you longing for more. Let's set sail on an unforgettable adventure, shall we?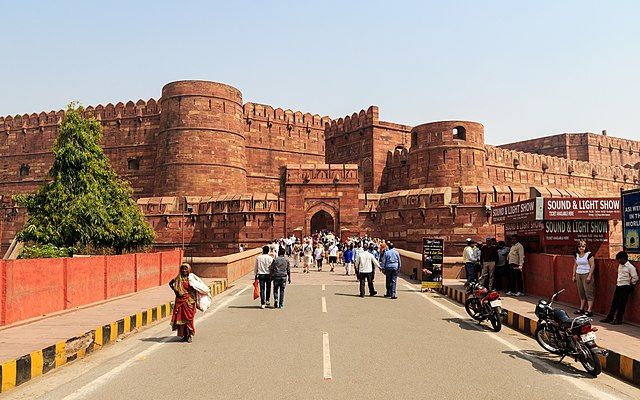 1. Agra: Romance Etched in Stone
Witness the ethereal beauty of the Taj Mahal, a monument of love and symbol of eternal devotion.
Explore the Agra Fort, a testament to the grandeur of the Mughal Empire.
Best time: October to March
Discover local handicrafts, such as marble inlay, at the bustling markets. Stay in the many inviting hotels that cater to all budgets.
2. Jaipur: The Pink City
Wander through the charming City Palace and marvel at its exquisite architecture.
Visit the whimsical Hawa Mahal, also known as the Palace of Winds.
Best time: October to March
Immerse yourself in the local cuisine at traditional eateries. Find your perfect stay among heritage hotels and cozy guesthouses.
3. New Delhi: A Metropolis of Contrasts
Embrace India's rich history at the iconic Qutub Minar and India Gate.
Soak in the city's contemporary vibes at its bustling markets and thriving nightlife.
Best time: October to March
Relish mouthwatering street food, and choose from a wide range of accommodations to suit your style.
4. Varanasi: Where Time Stands Still
Experience divinity with the mesmerizing Ganga Aarti on the Dashashwamedh Ghat.
Explore the ancient alleyways and vibrant temples that echo the spirituality of this holy city.
Best time: November to February
Connect with the locals over a cup of chai, and stay in one of the charming riverside hotels.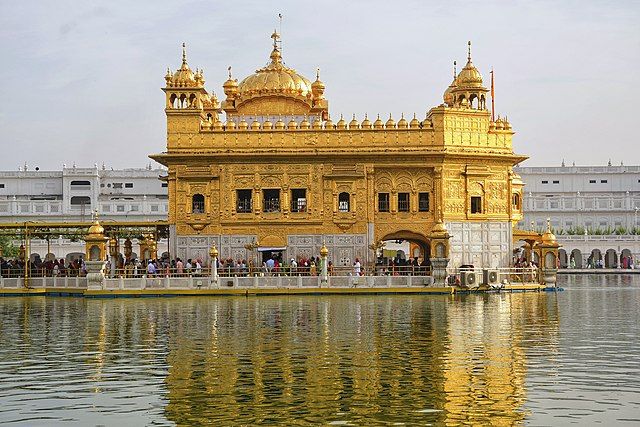 5. Amritsar: City of the Golden Temple
Seek serenity at the sacred Golden Temple, a shining beacon of spirituality.
Visit the historic Jallianwala Bagh and pay homage to India's freedom struggle.
Best time: November to March
Relish the delectable langar at the Golden Temple, and find solace in a cozy guesthouse or hotel.
6. Shimla: A Hill Station of Colonial Charm
Revel in the colonial ambience of the picturesque Mall Road.
Ride the charming Kalka-Shimla Toy Train, a UNESCO World Heritage site.
Best time: March to June, November to February
Savor local delicacies at quaint cafes and choose from a range of accommodations, from colonial-era hotels to cozy cottages.
7. Udaipur: The City of Lakes
Bask in the romantic allure of Lake Pichola and its breathtaking sunsets.
Explore the opulent City Palace, a symbol of royalty and grandeur.
Best time: September to March
Take a leisurely boat ride on the lake, and stay in a luxurious palace hotel or budget-friendly guesthouse.
8. Goa: A Blend of Beaches and Bliss
Let the golden sands of Palolem Beach and Calangute Beach carry your worries away.
Discover the fascinating blend of Portuguese and Indian culture in Old Goa.
Best time: November to February
Enjoy the state's vibrant nightlife and indulge in fresh seafood delicacies. Stay in beach shacks or plush resorts.
9. Pondicherry: A Slice of French Riviera
Stroll through the French Quarter's picturesque streets and vibrant colors.
Soak in tranquility at the Auroville and Sri Aurobindo Ashram.
Best time: November to February
Savor fusion cuisine at cozy cafes and find a welcoming home in charming hotels or boutique guesthouses.
10. Kerala: God's Own Country
Admire the serene backwaters on a traditional houseboat near Alleppey.
Bask in the beauty of pristine beaches, such as Kovalam and Varkala.
Best time: September to March
Indulge in authentic local fare and rejuvenating Ayurvedic treatments. Opt for a nature resort or homestay.
11. Darjeeling: Queen of the Hills
Ride the famous Darjeeling Himalayan Railway, affectionately known as the Toy Train.
Embrace the beauty of lofty peaks at the stunning Tiger Hill.
Best time: April to June, October to December
Sample world-class tea at local plantations and find warmth in snug hotels or heritage bungalows.
12. Rishikesh: The Yoga Capital of the World
Awaken your spirit at an enriching yoga or meditation retreat.
Test your adrenaline on a thrilling river rafting excursion.
Best time: September to November, February to June
Savor vegetarian delights while staying in riverside camps or ashrams.
13. Mumbai: City of Dreams
Take in the stunning views of the iconic Gateway of India and the bustling Chhatrapati Shivaji Terminus.
Witness the magic of Bollywood with a tour of the city's famous film studios.
Best time: October to March
Savor mouthwatering street food, and choose from lavish five-star hotels to budget accommodations.
14. Hampi: Echoes of a Lost Civilization
Marvel at the intricate ruins of Vijayanagara Empire amongst an evocative, boulder-strewn landscape.
Unravel the mysteries at the iconic Virupaksha Temple.
Best time: November to February
Enjoy simple, wholesome meals and pleasant stays at guesthouses or homestays.
15. Khajuraho: A Symphony in Stone
Admire the stunning Khajuraho Temples, adorned with carvings that celebrate love and life.
Attend the annual Khajuraho Dance Festival, showcasing the beauty of classical Indian dance.
Best time: November to February
Relish local delicacies, and find yourself comfortable lodgings in welcoming hotels or guesthouses.
Every nook and cranny of India houses an unforgettable experience waiting to be uncovered. So pack your bags and let the magic of these top 15 destinations carry you away to a land of wonder and enchantment.
Insider's Guide to the Best of India
Hello, adventurous explorers! Today, we are diving into this comprehensive insider's guide to maximize your incredible journey through India's vibrant streets, enthralling nooks, and enchanting crannies. From delectable cuisines to a treasure trove of shimmering markets, we've got you covered!
Embrace Safety and Security
India's multifaceted charm can be best appreciated when you travel with ease and peace of mind. Let's ensure a safe and hassle-free journey:
Stay alert in crowded places and keep personal belongings secure.
Respect local customs and dress modestly, especially in places of worship.
Use authorized taxis or ride-sharing apps for transportation.
Navigate the Exciting Maze of Transportation
Navigating India's comprehensive transport network is part of the adventure!
Trains: Embark on a journey across India's vast landscapes. The Indian Railways provide connectivity to even the most remote parts.
Buses: Ideal for short-distance travel, typically used for commuting within cities.
Domestic Flights: Quick and convenient – a great option for long-distance travel between major cities.
Overcome the Language Barrier
Though many Indians speak English, knowing a few essential phrases in Hindi will open doors to heartwarming interactions:
"Namaste" – Hello
"Shukriya" – Thank you
"Haan/ Nahin" – Yes/ No
Savor the Flavor Explosion of Indian Cuisine
India's culinary landscape is a delightful expedition of its own:
Street Food: Don't miss the delectable chaats, momos, and flavorful masala teas.
Regional Delicacies: From the rich and spicy dishes of Rajasthan to the seafood wonders of Kerala, there's a plethora of flavors to explore!
An Ode to India's Shopping Extravaganza
India is a shopper's paradise drenched in colorful markets and unique crafts:
Shop in the local markets for beautiful traditional wear, jewelry, and handicrafts.
Don't forget to bargain! It's part of the fun.
In different regions, you'll find local specialties – silk in Varanasi, blue pottery in Jaipur, Pashmina in Kashmir, and spices in Kerala.
Ladies and gentlemen, with these tips in your travel repertoire, you're one step closer to the unforgettable journey that is India. Ready to weave your own uniquely vibrant stories against the rich tapestry of Incredible India?
Festivals: India's Vibrant Celebrations
Welcome, dear traveler! Are you ready to immerse yourself in the exuberant carnival of colors, sounds, and flavors that is India? Get ready to be enthralled by the passionate celebrations that truly define the essence of this magnificent country. Let's dive headfirst into five awe-inspiring Indian festivals that will leave you enchanted!
1. Holi: The Festival of Colors
This joyous festival, celebrated primarily by Hindus, marks the victory of goodness over evil and the arrival of the spring season.
Traditions: Revel in the exhilarating "color play" as people splash each other with vibrant colored powders and water, accompanied by music and dance.
Best Places: Experience Holi's most energetic celebrations in North India, particularly in Mathura and Vrindavan, the birthplace of Krishna.
2. Diwali: The Festival of Lights
Diwali celebrates the victory of light over darkness, knowledge over ignorance, and hope over despair, encompassing diverse religious and regional traditions.
Traditions: Witness the breathtaking spectacle of countless diyas (oil lamps) illuminating homes and public spaces. Be mesmerized by fireworks, feasts, and family gatherings.
Best Places: Soak in Diwali's dazzling charm in the Golden Temple of Amritsar, or marvel at how entire cities light up, such as Jaipur and Varanasi.
3. Eid-al-Fitr: The Festival of Breaking the Fast
This significant Islamic festival marks the end of the holy month of Ramadan, during which Muslims observe fasting and offer prayers.
Traditions: Savor the taste of delicious Eid delicacies and join the heartwarming spirit of giving to the less fortunate. Attend special prayers and embrace the warmth of visiting friends and family.
Best Places: Witness the grand celebrations of Eid in cities with significant Muslim populations, such as Hyderabad, Delhi, and Mumbai.
4. Pongal: The Harvest Festival of Tamil Nadu
Pongal, a four-day Tamil Hindu festival, honors the sun god Surya for a bountiful harvest, heralding prosperity and abundance.
Traditions: Revel in the jubilant processions, energetic music, and traditional bull-taming sport called "Jallikattu." Taste the special Pongal dish made from newly harvested rice.
Best Places: Experience the authentic and exuberant Pongal festivities in the southern state of Tamil Nadu, particularly in Chennai and Madurai.
5. Navratri: The Festival of Nine Nights
This spectacular Hindu festival, celebrated in different ways across India, worships the goddess Durga, who symbolizes female power and strength.
Traditions: Witness the energetic dances – Garba and Dandiya in Gujarat, and the magnificent Durga Puja processions in West Bengal. Devotees fast and perform special prayers during these nine auspicious nights.
Best Places: Absorb Navratri's spiritual energy at its best in Kolkata (West Bengal) and Ahmedabad (Gujarat).
Embrace the irresistible charm of these vibrant Indian festivals that showcase the country's rich cultural tapestry. Join locals in their exuberant celebrations and create memories that will stay with you long after your journey comes to an end.
Cherishing Local Experiences in India
Greetings, dear explorers! In this unique take on our journey through India, we're going to dive into the very heart of this mesmerizing land. Away from the standard tourist paths, we'll discover the warm and authentic experiences that make India truly enchanting. Let's journey together through some unforgettable local experiences to cherish, along with handy tips for responsible tourism in India.
Savor the Taste of Authentic Indian Cuisine
While in India, why not learn to cook an Indian feast from the masters themselves – the locals!
Hands-on Cooking Classes: Enjoy cooking lessons with local families where you learn to prepare traditional Indian dishes and dine together. These warm experiences are prevalent across India, from Kerala in the South to Punjab in the North.
Explore the Rich Tapestry of Indian Arts
India's cultural heritage shines through its arts and crafts.
Artisanal Workshops: Join local artisans in pottery workshops in Delhi, block-printing classes in Jaipur, or Kathakali mask-making workshops in Cochin.
Experience India's Traditional Farm Life
Enjoy the rustic simplicity and tranquility of India's rural landscapes.
Farm Stays: Try your hand at traditional farming activities in Punjab's mustard fields or walk through tea plantations in Darjeeling while engaging in a homely stay experience in local farms.
Responsible Tourism: Embracing the Hospitality Responsibly
As travelers, we're privileged guests in another's home. Here are some tips for engaging with locals respectfully and creating meaningful relationships:
Respect Local Traditions: Recognize and respect local customs and rituals. Sometimes, just a small nod to tradition, like wearing appropriate clothing while visiting religious sites, can ensure you are warmly welcomed by the local community.
Benefit Local Economy: Enrich your travel experience while ensuring your journey benefits the local community. You can do this by shopping from local artisans, eating at local eateries, and choosing homestays over large-scale hotels.
Be Environment-friendly: Make eco-friendly choices during your travel. Opt for nature walks or cycling tours, carry reusable bottles, and avoid littering.
Lets make travel stories worth sharing and memories worth cherishing. Happy journeying, dear friends – to the best places in India, where rich culture meets warm hospitality!
Conclusion: Embark on Your Unforgettable Indian Adventure
Dear travelers, as we reach the end of our journey together, let's reminisce about the awe-inspiring moments we have explored. Through this guide, we have unlocked the enchanting world of India, a vibrant melange of colors, flavors, and warm-hearted people.
Along the way, we have uncovered:
The majestic beauty of India's diverse landscapes – from the snow-capped Himalayan peaks to the endless golden beaches of Goa.
The soul-stirring festivals that celebrate India's rich cultural heritage as we danced in the colors of Holi, relished the sparkle of Diwali, and embraced the joy of Eid and Pongal.
The warmth of India's local experiences, from participating in traditional art and craft workshops to savoring the delights of home-cooked Indian cuisine.
And as the warm breeze of India's magic gently whispers to your wanderlust, set sail on this life-changing journey, creating irreplaceable memories and everlasting bonds in the heart of this mesmerizing land. There is no time like the present to plan your dream vacation, immersing yourself in India's rich culture and unforgettable experiences.
So pack your bags, dear friends, and embark on the adventure of a lifetime as you explore the best visiting places in India – a joyous celebration of life's wonders, waiting for you to experience and cherish.